I received the following email today:
I think I probably have emailed you regarding my latest sighting of a UFO (which was exactly like the one seen and reported by you yesterday), but this thing rings a bell, too.

I'm unsure of the year, it was probably 1993, or late 1992. I was driving west on Jericho Turnpike in Dix Hills (on Long Island) at about 10:15PM (more or less). There's always some traffic on that road so there were other cars and we were going about 35 mph I'd guess, no faster and possibly slower. My daughter was in the car with me, she was a child about 7 year old at the time and in the back seat. I looked up and saw this EXACT same thing in the sky, hovering low (hard to tell how low it was) and then it SHOT across Jericho Turnpike just as we all approached (within half a mile of) a bend in the road. I had slowed down as had all the other cars. I was staring at this thing through the windshield and my daughter was pointing it out to me, also. I wondered why it had shot across the road and in an instant it shot BACK to its original location and then literally ZOOMED southwest and literally disappeared (from sight). As this herd of cars (which it had become since everyone was bug eyed staring out their windows) approached the curve, we could see several Suffolk County Police cars with their lights flashing on the right shoulder just past the turn (out of sight until you actually navigated the turn). There was a man lying by the side of the road. My theory is that whomever was in that flying object got curious about the flashing lights and sped over there to see what was happening.
Suffolk County, Long Island, NY has quite a history of UFO activity and other odd occurences. These incidents include the 1992 Southaven Park, Long Island UFO crash and the mysterious location where the Montauk Project was conducted...supposed experiments in mind manipulation, alien technology and time travel. In December 1993 there were a series of triangular-shaped UFOs spotted in the Smithtown, NY area, though the media never covered these incidents. Also, one of the flying ray-shaped cryptids encounters that I have been reporting on for several years also occurred in Hampton Bay, NY. We can't forget the infamous Plum Island...a small island off the Long Island coast where the U.S. Government once studied dangerous animal diseases, as well as other nefarious experiments according to witnesses. The island was put up for sale in 2010.

A recent submission to the MUFON CMS describes another event, involving an entity encounter, that occurred in October 1994 in Kings Park, NY:
October 1994 - (Unedited) - In the mid-1970s I was riding my mother-in-laws bike and a very large disc shaped, silvery space ship hovered over me...I started riding around noonish and suddenly 5 or so hours just vanished. It was getting dark...but I hadnt gone anywhere! But my sighting report is not so much about seeing this UFO...it is about my many encounters with extraterrestrial beings, mostly in my home. All together, there have been 9 encounters..the one that stands out in my mind the most: My daughter and I were coming home from a long day of work and school. She went directly to take her shower to get to bed quickly...I gathered up her things and walking from the kitchen to the living room...suddenly three beings..not human..appeared before me. I was stunned to say the least. They were each different in size and shape, but all had medium grey colored skin, longish arms, fewer fingers than humans, a large head and prominent eyes..very big eyes with a seemingly second eye. The first one to the left was larger than the others...he looked directly at me as I was only a foot or so from him I could see him well. The one standing next to him was a bit smaller and the third was smaller yet, standing in the doorway of the bedroom. The larger one said telepathically to me: "Were sorry you saw us; were leaving now"...The whole room became bathed in a glow of sparkley substance...they literally went up through the ceiling and disappeared. All the time they were with me I sensed they were benevolent...almost kind. It was an amazing experience I could never, ever forget. I told my daughter immediately as she wrapped her towel around her...I was concerned that she was OK...did they see her too? I wondered. We stayed up a long while, hugging and wondering who they were....The next morning as we were in the kitchen, she asked me "What are those red dots on your arm, Mama?" I looked and saw them in a circle. I then checked to see if she had them and she did. I realized they had come to see her too! I have told a few select people..friends..family..but not many. It was a lot to "wrap ones brain around". Since that night (and prior to that encounter) both my daughter and I have had further encounters with them. I am glad to report they never caused us any physical pain and every time seemed to express a concern for our well-being. I am more curious now than afraid.
NOTE: The MUFON CMS has received 70+ UFO reports from Suffolk County, NY for incidents in 2011-12...making it currently one of the most active counties in the United States. Lon
Montauk: The Alien Connection
Lab 257: The Disturbing Story of the Government's Secret Germ Laboratory
America's Achilles' Heel: Nuclear, Biological, and Chemical Terrorism and Covert Attack (BCSIA Studies in International Security)
The Dulce Protocol
'Phantoms & Monsters: Cryptid Encounters'
Don't have a Kindle device? No problem...
Free Reading Apps: Your Kindle purchase can be sent automatically to your Android, iPad, iPhone, PC, Mac, BlackBerry, or Windows Phone 7 device.
DOWNLOAD A 'FREE APP' HERE!
Spirit Rescue International™
Providing no-cost professional spiritual help, personal support and guidance
Take the first step towards genuine peace of mind
---------------
Sign up for the
Spirit Rescue International Newsletter
The Spirit Rescue International™ Haunted Help Forum
Discussion of paranormal and spiritual phenomena,
including peer support for those with questions or concerns

*Join Our Group On Facebook*
Join Eric Altman, Lon Strickler and Sean Forker
each Sunday at 8 PM ET as we go
Beyond the Edge!
Call toll free 1-877-677-2858 during the live broadcast
----------
Tune in each Monday for a new and exciting podcast
ANOMALIST BOOKS
Works on maverick science, unexplained mysteries, unorthodox theories, strange talents, and unexpected discoveries. Please check out their excellent and diverse catalog
"The latest news from beyond the mainstream"
Join Ben & Aaron for their weekly podcasts!
Check out Mysterious Universe Plus+ all access format!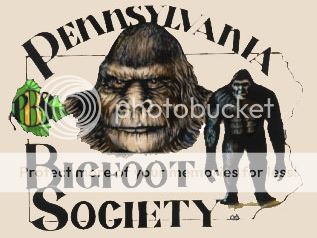 Click to submit a sighting report or encounter
Give a personal and authentic gift from their favorite celebrity

Free shipping - Bonded dealer - PCI certified
Labels: high strangeness, Long Island, MUFON CMS, New York, reader submission, UFOs, unexplained phenomena
Have you had a close encounter or witnessed something unusual? Send us an email