Haunted by trauma, tsunami survivors in Japan turn to exorcists
The tsunami that engulfed northeastern Japan two years ago has left some survivors believing they are seeing ghosts.
In a society wary of admitting to mental problems, many are turning to exorcists for help.
Tales of spectral figures lined up at shops where now there is only rubble are what psychiatrists say is a reaction to fear after the March 11, 2011, the disaster in which nearly 19,000 people were killed.
"The places where people say they see ghosts are largely those areas completely swept away by the tsunami," said Keizo Hara, a psychiatrist in the city of Ishinomaki, one of the areas worst-hit by the waves touched off by an offshore earthquake.
"We think phenomena like ghost sightings are perhaps a mental projection of the terror and worries associated with those places."
Hara said post-traumatic stress disorder (PTSD) might only now be emerging in many people, and the country could be facing a wave of stress-related problems.
"It will take time for PTSD to emerge for many people in temporary housing for whom nothing has changed since the quake," he said.
Shinichi Yamada escaped the waves that destroyed his home and later salvaged two Buddhist statues from the wreckage. But when he brought them back to the temporary housing where he lived, he said strange things began to happen.
His two children suddenly got sick and an inexplicable chill seemed to follow the family through the house, he said.
"A couple of times when I was lying in bed, I felt something walking across me, stepping across my chest," Yamada told Reuters.
Many people in Japan hold on to ancient superstitions despite its ultra-modern image. Yamada, like many other people in the area, turned to exorcist Kansho Aizawa for help.
Aizawa, 56, dressed in a black sweater and trousers and with dangling pearl earrings, said in an interview in her home that she had seen numerous ghosts.
"There are headless ghosts, and some missing hands or legs. Others are completely cut in half," she said. "People were killed in so many different ways during the disaster and they were left like that in limbo. So it takes a heavy toll on us, we see them as they were when they died."
In some places destroyed by the tsunami, people have reported seeing ghostly apparitions queuing outside supermarkets which are now only rubble. Taxi drivers said they avoided the worst-hit districts for fear of picking up phantom passengers.
"At first, people came here wanting to find the bodies of their family members. Then they wanted to find out exactly how that person died, and if their spirit was at peace," Aizawa said.
As time passed, people's requests changed.
"They've started wanting to transmit their own messages to the dead," Aizawa said.
Shinichi Yamada said life had improved since he put the two Buddhist statues in a shrine and prayed. He still believes the statues are haunted, but now thinks their spirits are at peace. -
Dawn
**********
Why are we so desperate to find extraterrestrial life?
Every time NASA's rover on Mars scratches the surface, it seems that some large portion of humanity veritably holds its breath in anticipation of the space agency finally declaring it has found signs of life – dead or alive.
In November when a NASA scientist said they would have a report that was "one for the history books," the Internet exploded with anticipation and speculation. But then NASA officials jumped in and calmed everyone down. Turns out they found some stuff, but not direct signs of life.
But, it feels inevitable we'll find it, doesn't it?
Also, it doesn't seem to matter if we find past signs of life or even remnants of life, "life" itself or just strangely organized stuff that acts like "life." It's just a matter of degrees of excitement – if we find direct signs of life then it stands to reason finding something alive would be soon in coming.
What's interesting is that we've been looking for many years and in many places … and have found nothing confirmed. Zip. No life or direct signs of it.
So what?
So what is it about finding life somewhere other than our planet that gets us so worked up?
Some say it will "change or place in the universe" or challenge our religious views (a happy prospect for some and a challenge to others) or take us closer to finding intelligent life that we can communicate with … but what would it really change?
Won't it mostly just be a curiosity – Oh, see. We're not the only life around. Okay, who's doing the dishes tonight? And, how the heck are we going to move all our coastal cities inland when the sea rises?
I mean, it's not like it will change our circumstances here on Earth.
And, even if there is intelligent life out there, University of Washington paleontologist Peter D. Ward has argued pretty convincingly that given the fact we've been listening for signs of civilizations for many years and have ZERO confirmed indication … if we ever do hear their radio waves or something else they are going to be so far away we'll never be able to reach them.
"Perhaps our technology will get to the point that we could pinpoint, not just the immediate area, which is all that we're good for now, and spotlight the entire galaxy. Or perhaps we'll get good enough that we can really start looking at other galaxies. I think then we'll start picking up evidence that there's other life out there, but if you're talking about places hundreds of thousands of light years away, there's no conversation you'll want to have waiting 100,000 years to get your response," Ward said in an interview on Big Think.
Although, he does say in the interview that the vast number of stars, planets and moons make it almost certain their is intelligent life or at least life out there somewhere.
Guided by fiction
It's almost more remarkable that we haven't found life. It seems like we know a lot about extraterrestrial life, but it's a cold reminder to acknowledge that everything we think we know about alien life, is a fiction … so far.
And, as the gallery above shows, we have no shortage of images for what extraterrestrial life might be like or what it might want from us … or do to us!
Our culture is awash in alien speculation – but why?
Do we simply want something smarter than us to be interested in us?
Is finding alien life just one of those items on our species to-do list and we're just anxious to cross it off? -
Seattle PI
**********
Whitney Houston's Haunted Mansion: Real Estate Broker Tries To Market Houston's Tragic Past With Morbid Listing
What's going on with the late Whitney Houston's New Jersey mansion? The 12,561-square-foot mansion in Mendham Township, N.J., was last seen languishing on the market in mid-2012, as reported by IBTimes.
The property is listed off-market with broker Robert Cross of CarProperty.com
, who has failed to secure a buyer for the home in the four years it has been for sale. Could the broker's bizarre, morbid marketing tactics be to blame for the fact that Whitney Houston's mansion has not found a buyer?
Houston, who died in a Beverly Hills hotel on February 11, 2012, bought the home in 1987. The star lived in this home during her incredible rise to fame and subsequent tumble into drug addiction and domestic problems. There's no question that if walls could talk, this mansion would tell incredible stories. The interior alone is a living memory, last furbished in 1992 with decidedly dated elements.
The architecture itself is not to be overlooked. A group of cylindrical and odd-shaped structures connected by intermediary spaces, the home was designed after Terminal C of Newark International Airport in New Jersey. Whitney Houston's home features five bedrooms, five bathrooms, high ceilings, and a circular-themed interior. A particularly remarkable feature is the car's large garage with a motor court capable of accommodating up to 15 vehicles. There are three fireplaces, walk-in closets, a bar, a swimming pool and Jacuzzi, and floor-to-ceiling windows that let in tons of natural light. It sits on five acres of serene land surrounded by thick forests.
Now in the hands of Houston's estate, the home has had surprisingly poor luck finding a new owner at its perfectly reasonable asking price of $1.75 million dollars. Cross, who has been accused of attempting to use Houston's death to market the property, blames private family matters for the property's failure to sell.
"We presented every opportunity to sell it," Cross said after Houston's death. "[The family] are being responsive but have not committed to any offers. They obviously are making private decisions."
However, perhaps Cross' bizarre, lurid ad on the less-than-prestigious listing site Car Property.com has turned off serious buyers. The ad depicts the house as a possible "Whitney 'Graceland' for tourists (just saying)." But the language used to describe seems to appeal to the most morbid interests.
Parts of the ad seem to depict Whitney Houston's former home as a modern day Amityville. "Mother Cissy tells how she found walls and a door were spray-painted with 'glaring eyes and strange faces' ... Whitney's head had been cut out of a framed photograph of her with husband Bobby and their daughter ..." Yikes! What else? Strange shadows? Demonic voices in the night?
While the ad stops short of screaming "BUY WHITNEY HOUSTON'S HAUNTED MANSION," it clearly attempts to appeal to morbid interest in the diva's infamous tragedies and gruesome downfall. With marketing like this, is it any wonder that Whitney Houston's mansion still languishes on the market? -
IRealty Times
**********
My Guardian Angel
Twice in my life I was saved from physical harm by my guardian angel. The first time occurred at the age of 13. My father picked me up from Saturday classes, and since my mother was not present, I was going to sit up front next to him. Suddenly, I heard a voice in my head, a mind-voice so to speak command me to "Sit in the back!" Good thing I did, because five minutes later we were in a car accident. Had I been sitting in the front passenger seat, I would have gone through the windshield, because the car was not equipped with seat belts, as this was 1969. I was sitting in the back right passenger seat, and I sustained minor injuries. The next encounter occurred seven years later. I was walking down a street on the way to a hospital where my mother had been on duty as a nurse. It was an early winter evening, and I planned to wait for my mother until she went off duty later that night. As I was walking, a car with three young men slowed up. The man in the front passenger seat began to yell at me and spit at me. This was New York City, Queens, and it was during the time of the "Son of Sam" murders. I was extremely frightened. I kept my head down and walked hurriedly, just hoping I would make it to the hospital. Suddenly, I felt a warm and loving presence wrap itself around me. It was so beautiful, truly loving. It felt like a huge pair of wings. I knew I was safe. The feeling stayed with me until I stepped over the threshold of the hospital. In that instant it disappeared. Needless to say, I spent the rest of the evening in the waiting room just contemplating what had happened to me. To this day I will never forget that wonderful, protected and loving feeling.
Anonymus
**********
Black Triangular Craft and Highways
A Monster Brought to Life
-
The World's Weirdest Places
Unexplained Sounds
The Hornet Spooklight of Oklahoma
England's First Anomalist and A Missing Manuscript?
Consciousness signature warns of awareness during surgery
Celebrities Who've Had Ghost Encounters
Does a Reading From a Psychic Medium Help Relieve Grief?
The Loyal Ghost Dog
'True Blood' star keen to channel her paranormal skills
-
True Blood Season 1 2 3 4 (Region Free)
Florida barn has reputation as haunted historical site
The Past Lives of Children
The Grand Hotel
Out of Body Abductions
What Is Ectoplasm?
Restaurant Poltergeist Video
The "Other" Alien Autopsy Films
The Seven Barns: From Murder to Myth
The Angels of Mons Revisited
Return to Amityville: Eldest son of family terrorized by 'possessed' Long Island home reveals he is STILL haunted by his ordeal
Fort King site more than just prankster ghosts
Is your dog psychic?
Va. photographer to display haunting religious apparitions
SUGGESTED READING:
Conversations With Ed and Lorarine Warren
The Exorcist: 40th Anniversary Edition
In the Arms of Angels: True Stories of Heavenly Guardians
Spook: Science Tackles the Afterlife
Final Seance: The Strange Friendship Between Houdini and Conan Doyle
Explore Phantom Black Dogs
'Phantoms & Monsters: Cryptid Encounters'
Don't have a Kindle device? No problem...
Free Reading Apps: Your Kindle purchase can be sent automatically to your Android, iPad, iPhone, PC, Mac, BlackBerry, or Windows Phone 7 device.
DOWNLOAD A 'FREE APP' HERE!
Spirit Rescue International™
Providing no-cost professional spiritual help, personal support and guidance
Take the first step towards genuine peace of mind
---------------
Sign up for the
Spirit Rescue International Newsletter
The Spirit Rescue International™ Haunted Help Forum
Discussion of paranormal and spiritual phenomena,
including peer support for those with questions or concerns

*Join Our Group On Facebook*
Join Eric Altman, Lon Strickler and Sean Forker
each Sunday at 8 PM ET as we go
Beyond the Edge!
Call toll free 1-877-677-2858 during the live broadcast
----------
Tune in each Monday for a new and exciting podcast
ANOMALIST BOOKS
Works on maverick science, unexplained mysteries, unorthodox theories, strange talents, and unexpected discoveries. Please check out their excellent and diverse catalog
"The latest news from beyond the mainstream"
Join Ben & Aaron for their weekly podcasts!
Check out Mysterious Universe Plus+ all access format!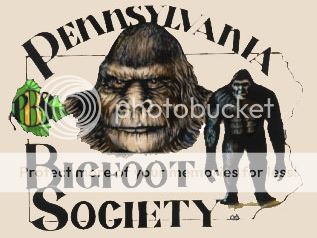 Click to submit a sighting report or encounter
Give a personal and authentic gift from their favorite celebrity

Free shipping - Bonded dealer - PCI certified
Labels: bizarre, esoteric, Esoterica, ghosts, metaphysical, paranormal, spirits, unexplained phenomena, weird
Have you had a close encounter or witnessed something unusual? Send us an email