A woman named Polly posted an unusual photo on her Facebook account a few days ago. Since then, it's been identified as a Bigfoot, troll, bear, gorilla, etc. Anyway...Polly posted this blurb with the photo:
A friend of mine lives in Pennsylvania and saw this as she called her dogs in. She was scared, because it didnt run off. She has 2 big black chows. We think she saw a baby sasquatch. And that is what she thinks also, because she has never seen anything like this. She knows what a bear looks like, and she said it looked like a little gorilla. - Polly
The exact location was not given. I realized it's highly pixalized. So...give it your best shot. What is it?
Here are a few more photos of unknown creatures from the Keystone State:
Silent Invasion: The Pennsylvania UFO-Bigfoot Casebook
Really Mysterious Pennsylvania: UFOs, Bigfoot & Other Weird Encounters Casebook One
Monsters of Pennsylvania: Mysterious Creatures in the Keystone State
The Historical Bigfoot
'Phantoms & Monsters: Cryptid Encounters'
Don't have a Kindle device? No problem...
Free Reading Apps: Your Kindle purchase can be sent automatically to your Android, iPad, iPhone, PC, Mac, BlackBerry, or Windows Phone 7 device.
DOWNLOAD A 'FREE APP' HERE!
Spirit Rescue International™
Providing no-cost professional spiritual help, personal support and guidance
Take the first step towards genuine peace of mind
---------------
Sign up for the
Spirit Rescue International Newsletter
The Spirit Rescue International™ Haunted Help Forum
Discussion of paranormal and spiritual phenomena,
including peer support for those with questions or concerns

*Join Our Group On Facebook*
Join Eric Altman, Lon Strickler and Sean Forker
each Sunday at 8 PM ET as we go
Beyond the Edge!
Call toll free 1-877-677-2858 during the live broadcast
----------
Tune in each Monday for a new and exciting podcast
ANOMALIST BOOKS
Works on maverick science, unexplained mysteries, unorthodox theories, strange talents, and unexpected discoveries. Please check out their excellent and diverse catalog
"The latest news from beyond the mainstream"
Join Ben & Aaron for their weekly podcasts!
Check out Mysterious Universe Plus+ all access format!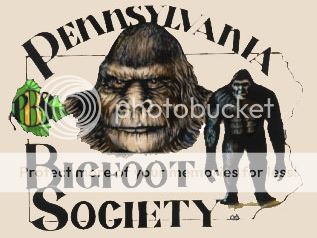 Click to submit a sighting report or encounter
Give a personal and authentic gift from their favorite celebrity

Free shipping - Bonded dealer - PCI certified
Labels: bigfoot, cryptids, Pennsylvania
Have you had a close encounter or witnessed something unusual? Send us an email