Pope Benedict XVI Resignation Theory
Was the pope under the influence of a secretive "gay lobby" within the Vatican itself?
That's the claim put forth by Italian daily newspaper La Repubblica.
On Thursday, the popular paper published an article alleging that Pope Benedict XVI's decision to resign this month was partly prompted by a report that accused Vatican officials of being under the influence of several internal lobbies, reportedly including a gay one.
The Irish Times reports that Benedict commissioned the report after the Vatileaks scandal broke last year. The report, written by a trio of cardinals, concluded that "various lobbies within the Holy See were consistently breaking" the sixth and seventh commandments, "thou shalt not commit adultery" and "thou shalt not steal."
The paper also claims the report details information about sexual meetings organized by members of a gay underground network, who got together in venues across Rome and Vatican City.
(The sixth commandment referencing adultery has historically been tied to the Catholic Church's doctrine banning homosexuality.)
The nearly 300-page dossier would be passed on to pope's successor, the report added.
Father Federico Lombardi, the Vatican spokesman, released an arguably vague statement about the accusations.
"Neither the cardinals' commission nor I will make comments to confirm or deny the things that are said about this matter," he said, according to the Guardian. "Let each one assume his or her own responsibilities. We shall not be following up on the observations that are made about this."
The Guardian also reported that a separate Italian daily, Corriere della Sera, mentioned a "disturbing" dossier in an article published soon after the pope's resignation announcement.
Scandalous revelations involving the Vatican and gay sex have been published by La Repubblica before. In 2010, the newspaper revealed wiretaps and police documents that showed a Vatican chorister and an elite papal usher had been involved with a gay prostitutes ring. Both men were dismissed from their duties, the Telegraph notes.
La Repubblica's allegations are only the latest in a string of theories relating to the pope's sudden departure, which has prompted rampant speculation.
Benedict himself has further confused matters with his Ash Wednesday homily, in which he referenced vague internal "divisions."
"I am thinking in particular of the sins against the unity of the church, of the divisions in the body of the church," Benedict said, according to the Washington Post. -
THP
Dark Mysteries of the Vatican
The Sistine Secrets: Michelangelo's Forbidden Messages in the Heart of the Vatican
Render Unto Rome: The Secret Life of Money in the Catholic Church
**********
Psychic kills depressed models to improve their karma
The Moscow police have arrested a serial killer, who killed several young women who worked in the modeling industry. The victims invited the man to their homes themselves. The man is known as an extrasensorial individual, while the women were depressed about their employment in escort services and high-end prostitution.
A 42-year-old hereditary magician and healer, a native of Tbilisi (Georgia) Georgy Martirosyan, is suspected of killing three models.
According to investigators, the victims turned to the man's services themselves: they wanted to "cleanse their souls" with his help. Modeling business was not bringing large income to the women, and they worked part time in the field of escort services. Because of their employment, the women thought that their way of life was spoiling their karma.
To cleanse the aura, the women came to Martirosyan, who was living in the town of Korolev, the Moscow region. They also invited the man to their homes, writes Life News. The naïve models even brought their savings to the sorcerer, asking him to conduct a ritual "to improve the financial situation" for them.
Martirosyan offered the women to charge their money with "positive energy." After killing his victims, the magician would rob them. "In all cases, he would steal from 1.5 to 3 million rubles ($100,000) from them," officials said.
To deflect any suspicion from himself, the medium staged heroin overdose incidents. "The man knew that the women were hooked up on slow drugs due to their lifestyle - heroin and methadone. Those who take such drugs die from overdose very often," officials said.
The sorcerer was captured on a video camera installed in the apartment building, where one of the victims lived. The body of 23-year-old Natalia Trapeznikova was found in her apartment on Krasnaya Presnya Street on September 21, 2011. The body was lying in the bathtub. Detectives decided at first that the woman had an overdose and drowned.
However, after watching the videos from surveillance camera, officers suspected that the girl had been killed. Soon after she died, a man came out of the building carrying a weighty bag. Outwardly, he looked like Georgy Martirosyan, and soon the psychic was detained.
During the interrogation, the detainee explained that he met Trapeznikova in 2010. "She was officially employed in some company, but it was just a cover. She actually worked as an elite prostitute, she had very wealthy clients," said the psychic.
Natalia would turn to Martirosyan asking him to "test" her next client by looking at his photos and saying on how to behave with him.
"She would find clients through her friends and so-called managers. Some of them had officially registered modeling agencies," the suspect explained. However, Martirosyan claimed that the police had taken him for someone else and that it was not him on the video footage. It took the detectives 18 months to prove the opposite.
Georgy Martirosyan is suspected of three other murders committed in Tagansky and other areas of the Central District of Moscow. In one case, he killed not only a 21-year-old model, but also her mother.
Georgy Martirosyan is well known in the professional community of Russian psychics. -
Pravda
**********
I can't believe I missed this news flash in 2008...
**********
James Fox to Announce $100,000 UFO Reward for Proof of an ET Spacecraft
Nearly every day, videos, photos and eyewitness accounts of UFOs pop up on the Internet.
Some are hoaxes. Some are quirks in the weather. Some sightings are never explained and forevermore remain UFOs.
The photo above, taken by Hannah McRoberts on Vancouver Island in British Columbia in 1981, is considered one of the most credible UFO pictures.
Still, never has there been widely accepted positive proof of an extraterrestrial spacecraft, though there are those who believe various government agencies around the world have conspired to hide the truth.
Now, however, if someone can prove otherwise, they will be $100,000 richer.
Filmmaker James Fox will make this announcement as part of the promotion for his upcoming movie The 701, inspired by the Air Force's two-decade UFO study, Project Blue Book.
The massive study into 12,618 UFO sightings, which ended in 1969, was able to explain away all but 701 of these sightings.
Fox, who previously directed Out of the Blue (2002) and I Know What I Saw (2009), will reveal the $100K challenge at the 22nd International UFO Congress (IUFOC), which begins Feb. 27, in Fountain Hills, Ariz.
"One of the aspects that sets our film apart is the producers' commitment to bringing forth never-before-seen evidence. As part of this effort, we're offering a $100,000 reward for the best proof that some UFOs are alien spacecraft," Fox told The Huffington Post exclusively.
Continue reading at THP
Chasing UFOs (2 Discs)
The Uncensored Truth About UFOs: Plus Bonus Chapters on Hostile UFOs!
**********
Gelatinous sea creatures wash up in Washington
The same gelatinous sea creatures that clogged the intake at California's Diablo Canyon nuclear power plant last spring have shown up this winter on the Washington coast, marine life experts say.
The harmless jellyfish-like animals are called salps.
They've been found by clam diggers and turned up in the pots of crab fishermen who have been asking what they are, said state Fish and Wildlife Department biologist Dan Ayres at Montesano.
He hasn't seen them in more than 30 years and says their appearance now is unusual, but not alarming.
"I suspect these guys came from the deep ocean," Ayres said Wednesday. "Why they've been washed up is a question I can't answer."
Salps are common in the blue water off Oregon and Washington, said Rick Brodeur, an oceanographer known as the "jellyfish person" at the National Oceanic and Atmospheric Administration's Northwest Science Center in Newport, Ore.
Salps turn up in survey nets, and their numbers vary from year to year. Their appearance on the Washington coast could mean their numbers are increasing for some reason or a current has brought them onshore.
"Sometimes fishermen bring us stuff and say, 'This is really weird,' but they just don't see them" often, Brodeur said Thursday. "It doesn't mean it's a long-term change."
Masses of salps last April off California's central coast clogged cooling water intake screens and forced operators to shut down a Diablo Canyon reactor.
"Huge numbers of salps" surprised scientists conducting a survey off central California with a trawler last May and June, said John C. Field, research fish biologist with NOAA's Southwest Fisheries Science Center at Santa Cruz, Calif.
"No one from the survey has ever seen anything like it," Field said in an email. The weight ripped the trawler nets.
Crabber Adam Miller had never seen a salp until he pulled one aboard in early February in a crab pot off Westport.
"We were joking about it, trying to figure out what it was," he said Thursday. It looked like a jellyfish "about the size of a guy's hand. The head is hard, and it has a couple of tentacles hanging off."
Brodeur identified a photo of Miller's catch as a Thetys salp.
"This is one of the most abundant salps we catch so I am not sure it's all that unusual to get them in a crab pot," Brodeur said.
Alan Rammer is an environmental education specialist retired from the state Fish and Wildlife Department but still active with the National Marine Educators Association, for which he is marine science teacher of the year. The Central Park resident also serves as the Grays Harbor County representative on the Olympic Coast National Marine Sanctuary advisory council. So when coastal residents started finding salps this winter they sent Rammer photos.
"I was stumped when I got the first pictures," he said Wednesday. "I had no clue."
He learned about them and had three in his freezer last week to show a KING-TV crew.
A salp is a pelagic tunicate. That means it lives in the open ocean and has a tube-like body that pumps water for locomotion and to filter the plankton on which it feeds. Despite its translucent appearance it's not closely related to jellyfish. It's a chordate, which means it has a spinal cord and is related to vertebrates. Salps can swim singly or in rope-like colonies. They have the ability to reproduce rapidly and can bloom when the plankton supply is rich.
Rammer believes their appearance is a sign of climate change in their environment.
"If food becomes plush we could go nuts here with any animal," he said. -
Herald Extra
'Phantoms & Monsters: Cryptid Encounters'
Don't have a Kindle device? No problem...
Free Reading Apps: Your Kindle purchase can be sent automatically to your Android, iPad, iPhone, PC, Mac, BlackBerry, or Windows Phone 7 device.
DOWNLOAD A 'FREE APP' HERE!
Spirit Rescue International™
Providing no-cost professional spiritual help, personal support and guidance
Take the first step towards genuine peace of mind
---------------
Sign up for the
Spirit Rescue International Newsletter
The Spirit Rescue International™ Haunted Help Forum
Discussion of paranormal and spiritual phenomena,
including peer support for those with questions or concerns

*Join Our Group On Facebook*
Join Eric Altman, Lon Strickler and Sean Forker
each Sunday at 8 PM ET as we go
Beyond the Edge!
Call toll free 1-877-677-2858 during the live broadcast
----------
Tune in each Monday for a new and exciting podcast
ANOMALIST BOOKS
Works on maverick science, unexplained mysteries, unorthodox theories, strange talents, and unexpected discoveries. Please check out their excellent and diverse catalog
"The latest news from beyond the mainstream"
Join Ben & Aaron for their weekly podcasts!
Check out Mysterious Universe Plus+ all access format!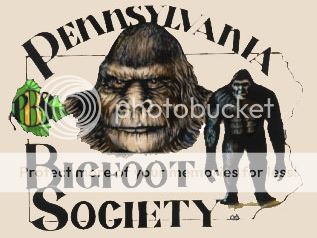 Click to submit a sighting report or encounter
Give a personal and authentic gift from their favorite celebrity

Free shipping - Bonded dealer - PCI certified
Labels: alternative news, bizarre, breaking news, fortean, oddball, UFOs, weird
Have you had a close encounter or witnessed something unusual? Send us an email