Possible Juvenile Sasquatch?
Update from Ministry of Environment, Tuesday, Jan. 29, 10:15 a.m.:
"Early Sunday afternoon, COS and RCMP responded to a complaint of monkey at large in a rural neighbourhood just north of Qualicum Beach. Complainant reported seeing a 2.5' high monkey in his driveway which then ran off. Complainant's description of the animal and his demeanor was credible enough to warrant response to the site.
Officers searched the area and canvassed the neighbourhood to determine if any monkey was known to be possessed in the area. No animal was found and no information obtained.
Officers have followed up with the Permit and Authorization Service Bureau (PASB) and local vets to determine if anyone possesses a primate in the area. There is no record of anyone possessing a monkey in any nearby area or community. At this time, the report is considered unsubstantiated." -
PQB News
Original story:
Residents and a conservation officer were trying to track down a "vicious" monkey on the loose Monday in Meadowood.

"Yes folks, you have heard right," said the post on the Meadowood Store's Facebook page Monday morning. "There is a monkey running around Meadowood."

Dan Simpson lives on Settler Road. He had a visit from a conservation officer Sunday afternoon.

"He asked us if we owned a monkey," said Simpson. "Well, I thought that was kind of ridiculous but then he said there was one running down the road. He said it was grey, red-faced, three-feet-high and not to approach it because it can be vicious."

Simpson said he doesn't know of any neighbours who own a monkey, and since the neighbourhood is close to the Inland Highway, he had a theory.

"It could be as simple as someone pulling over to take a leak and it could have jumped out of his car."

Dashwood fire chief Nick Acciavatti hadn't heard about the wayward primate when The NEWS contacted him at the fire hall.

"I've seen a lot of things, but that's a first," said Acciavatti.

Police confirmed they received a call about a monkey running down the road in Meadowood.

"We attended (Sunday) and didn't find anything," said Oceanside RCMP Cpl. Jesse Foreman. "We called the conservation officer, who said there was no one licensed in that area to own a monkey."

The NEWS could not reach anyone in the Nanaimo office of the conservation officer on Monday afternoon and it was unclear at press time Monday evening if the monkey was apprehended.

The Meadowood-Dashwood area is a rural neighbourhood approximately 15 kilometres northeast of Qualicum Beach 170 kilometres north of Victoria.
Raincoast Sasquatch: The Bigfoot / Sasquatch Records of Southeast Alaska, Coastal British Columbia & Northwest Washington from Puget Sound to Yakutat
Sasquatch in British Columbia
**********
Entity 'teleports' onto driveway
City Park, Colorado - 12/2/2012: Image provided below is a snapshot frame from the original HD Video. It has been modified somewhat as it was very dark and the characters outline difficult to discern without adjusting the brightness and contrast.
For a fact there are two points that form and then between those points a flash of light forms from the middle and then the little fellow appears below, raises its right hand gesturing towards the backdoor of the house and then disintegrates.
I have at least five camera and/or videos of differnt ufo type events recorded over the last three or four years. This video capture is most extraordinary in my opinion but no one seems to care. -
MUFON CMS
NOTE: looks like a pixel anomaly to me, but I didn't see the video...Lon
**********
Another UFO encounter report in Baltimore metro area
Baltimore, Maryland - unedited:
on april 8th 2012 at about 1015 pm.i was outside with a friend smoking a cigarrete with my friend.he was looking up at what appeared to be a star and he asked me do you see that.upon closer inspection it was slowly moving closer and had red blue and green flashing lights.it was probably moving at less than 50 miles an hour,but when you focused on it it would rise and drop rapidly.it had to be big because it was atleast 2 to 3000 feet away and i could still make out a dome type shape and the lights.on top was a bright white light and on the bottom was the flashing lights.i could also see what appeared to be windows with light coming out,my friend handed me his glasses at wich time i saw the windows,i could not see them with the naked eye.at this time we both went inside.i went into the tv room with my other friends i was looking out the window to so many helicopters.lemme back up a little bit and say i witnessed atleast 20 helicopters that night,never in my life have i seen that many before,regular helicopters and also black nearly silent helicopters.upon looking out the tv room window i asked jeremy to come and watch this with me..i will just use first names.the other guy who witnessed the first event his name is [Item Moved/CMS/nd] .so me and jeremy both witnessed the same object he described it the same as me.at this time around 11 pm we saw something coming towards the building over the mta tracks it had about 20 flashing lights red,green,blue,and white.the white was the brightest.and when they flashed it made me feel fuzzy inside,very hard to explain.almost like the lights were alive.so as it flew it veered left directly over the building,over us, i hung my head out the window with [Item Moved/CMS/nd] and as it flew over we could see it was triangular shaped on the bottom.grayish black.no lights on the bottom.just sides and top..no sound..flew over the building and was gone.it was about 100 feet long and 50 feet wide.witnessed by 6 people.the original dome shaped craft hovered back and forth for hours and had to be far larger than the triangle. -
MUFON CMS
NOTE: there are similar sightings regularly reported in the Baltimore metro area. Is it government / military? Lon
Need to Know: UFOs, the Military, and Intelligence
UFOs: Generals, Pilots, and Government Officials Go on the Record
**********
Alien abduction / implant
Westhampton, NY - 5/28/2976 - unedited:
SAW WHITE LIGHT COMMING THROUGH WINDOW, TO MY RIGHT.COMPLEATLY ILLUMINATING ROOM, THEN CHANGED TO SOLID RED, SAT UP IN BED, THEN THE ROOM CHANGED ATMOSPHERE.LIKE A HEAVY MAGNETIC FIELD. LOOKED OVER AT MY DOOR THAT WAS SHUT,SLOWLY IT OPENED. THERE THERE WERE 3 SMALL GREY ALIENS. THE FIRST TWO WERE IN FRONT OF THE THIRD. THE THIRD ALIEN WAS A LITTLE TALLER. I GOT THE IMPRESSION IT WAS FEMALE AND THE DOCTOR.I WASENT SCARED,I KNEW ABOUT ALIENS AT THE TIME.THEY KIND OF FLOATED WAYVING THERE HANDS.NEXT I WAS FLOATING ON MY BACK PAST MY PARENTS DOOR, ITRIED TO SCREAM OUT TO MY PARENTS BUT TIME WAS FROZEN. I REMEMBER FLOATING THROUGH THE WINDOW OF DOOR TOWARDS THE WOODS BEHIND MY HOUSE. THE CRAFT WAS MAYBE 100FT BEHIND MY HOUSE. IT HAD MOVED FROM OUTSIDE MY BEDROOM WINDOW TO THE WOODS.
THE ALIENS WERE VERY NICE . THE DOCTOR ALIEN SAID DONT BE AFRAID, TELEPATHY.THEY USED THERE HANDS TO COMMUNICATE TO EACH OTHER.
I CANT REMEMBER ANYTHING AFTER THAT.. THEY DID LEAVE A IMPLANT IN MY LEFT HAND JUST UNDER THE SKIN NEAR MY THUMB.
IT TOOK ME 30 YEARS TO REMEMBER THIS ABDUCTION.ONE DAY I LOOKED AT THE IMPLANT IN MY PALM AND SAID TO MYSELF "THOSE DAMM ALIENS " AND GOT A RAIZOR BLADE AND CUT IT OUT. IT WAS TRIANGULAR, THE SIZE OF A SAND CRYSTAL. TI WAS A STRANGE MATERIAL LIKE LAVA ROCK.I KEPT IT AROUND FOR A WHILE THEN REALIZED THEY COULD TRACK ME. AND PUT IT IN THE GARBAGE, THAT WAS STUPID, THIS WAS TEN YEARS AGO.I DONT THINK THEY HAVE BEED BACK SINCE. -
MUFON CMS
Casebook: Alien Implants (Whitley Strieber's Hidden Agendas)
The Aliens and the Scalpel : Scientific Proof of Extraterrestrial Implants in Humans (New Millennium Library, V. 6)
**********
Diving for the Lake Labynkyr Devil
Russian researchers have reached the bottom of Labynkyr, one of the coldest lakes on Earth, popularly known as the Russian Loch Ness for the legend of it being inhabited by a cryptozoological monster. Guinness World Records took note of unique dive.
-71 Celsius (-96 F) is how low temperatures can get in the Siberian village of Oymyakon in Yakutia, home to lake Labynkyr. Located in a 'Pole of Cold', one of three places on Earth with the coldest air temperatures, it welcomed the expedition of the Russian Geographical Society with a relatively 'mild' -45 C (-49 F).
One of the crew of ten, Viktor Ozarenko, optimistically noted in his FB: "It's warm in Oymyakon, just -45 C, can't wait to swim".
The man who actually carried out the historic plunge was, however, the leader of the group, Dmitry Shiller. The diving pioneer gave his reasons for wanting to go: "By now almost all the land on earth has been studied, but terra firma is only 30% of the planet! I'm sure there are a lot of secrets under water, so that's where all of the science will go in the near future".
Labynkyr has long been a research attraction for its anomalies. It freezes much slower than other lakes nearby and it has a huge crack at the bottom, where the lake's average depth of 52 meters increases to 75-80.
That's where Dmitry eventually went. Water in the lake was -2 C (-28 F), much warmer than -45 C of the air, which was nevertheless little relief to the diver, who also had to carry out some scientific work under water.
Dmitry managed to take footage of the lake bottom, took samples of water, flora and fauna, something no one has ever done there before. Previous attempts to explore Labynkyr were only made with the help of robots or echo sounders.
There's also a mysterious side to the lake. Popular legend says it's inhabited by a monster nicknamed 'the Labynkyr devil'. The 1953 Soviet expedition to Oymyakon contributed to the myth of Nessie's Russian brother, after Viktor Tverdokhlebov, the head of the Siberia geological unit of the USSR's Academy of Science, said he saw the creature. He described the episode in his diary: "…There was some kind of an animal….
As it approached, I grew overwhelmed by a strange consternation, freezing me inside. A dark grey oval bulk was seen in the water. On it were two symmetrical white spots, looking like eyes of an animal, and something like a stick poked out of it… Maybe a fin? We only saw a little part of the animal, but could guess a huge solid body under water. No doubt, that was a predator, one of the strongest in the world".
Researchers of the Russian Geographical Society did not encounter the legendary monster though. But still what they did see was unique, and according to the expedition supervisor Tatiana Nefyodova, the Guinness World Records is interested. Evidence for registering "the first ever winter aqualung dive in a cold pole natural body of water (Oymyakon, Yakutia)" is now being gathered. -
RT
NOTE: brrrrr..... I have written about this cryptid previously --> Nesski: Lake Labynkyr. Lon
Lake Monsters
Lake Monster Mysteries: Investigating the World's Most Elusive Creatures
Tales of Yukaghir, Lamut, and Russianized Natives of Eastern Siberia (Dodo Press)
'Phantoms & Monsters: Cryptid Encounters' Now Available!
Don't have a Kindle device? No problem...
Free Reading Apps: Your Kindle purchase can be sent automatically to your Android, iPad, iPhone, PC, Mac, BlackBerry, or Windows Phone 7 device.
DOWNLOAD A 'FREE APP' HERE!
Borrow this book for free on a Kindle device with Amazon Prime.
Buy a Kindle today

and start your Amazon Prime free trial
to borrow this book and others at no cost.
Spirit Rescue International™
Providing no-cost professional spiritual help, personal support and guidance
Take the first step towards genuine peace of mind
---------------
Sign up for the
Spirit Rescue International Newsletter
The Spirit Rescue International™ Haunted Help Forum
Discussion of paranormal and spiritual phenomena,
including peer support for those with questions or concerns

*Join Our Group On Facebook*
Join Eric Altman and Lon Strickler
*LIVE*
each Sunday at 8 PM ET as we go
Beyond the Edge!
--> Buy official 'Beyond the Edge Radio' gear <--
ANOMALIST BOOKS
Works on maverick science, unexplained mysteries, unorthodox theories, strange talents, and unexpected discoveries. Please check out their excellent and diverse catalog
"The latest news from beyond the mainstream"
Join Ben & Aaron for their weekly podcasts!
Check out Mysterious Universe Plus+ all access format!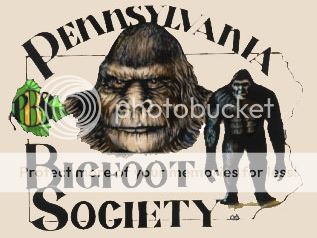 Click to submit a sighting report or encounter
Give a personal and authentic gift from their favorite celebrity

Free shipping - Bonded dealer - PCI certified
Labels: alternative news, bizarre, breaking news, fortean, oddball, UFO, weird
Have you had a close encounter or witnessed something unusual? Send us an email