Mirror Manifests Misery and Pain
This is certainly one purchase where the buyer should beware.
A couple of flatmates are hoping there will be a few brave souls left at the end as they auction a 'haunted' mirror which they claim has brought them nothing but misery.
Student Joseph Birch, 20, and painter Sotiris Charalambous, 34, acquired the antique mirror when their landlord put it in a skip outside their in Muswell Hill, London five months ago.
But ever since then, the pair claim they have been brought nothing but bad luck, misery, financial problems and illness.
Mr Charalambous says it has caused him to wake up screaming with 'stabbing pains' in the night.
He said: 'The landlord said keep it, I don't want it.'
Joseph, an art and design student, and his flatmate began seeing 'flickering shadows' and 'glimpses of black darkness' in the mirror and orbs of light in the room.
Since the walnut mirror was painted metallic silver by Sotiris two months ago, the flatmates began to suffer intense nightmares and their problems escalated.
Joseph woke up covered in red scratchmarks in the middle of the night last week and both have had sleepless nights which they blame on the antique.
But if that's the bad news, the good news is the mirror only has a few scratches and is not broken.
They have placed the mirror on internet auction site eBay with a price of £100 but say it is 'only right' that a potential buyer knows about the problems it may bring.
The flatmates have had a number of bids slightly below the reserve price so far.
And one prospective buyer is even eyeing up the mirror as a gift for an ex.
Sotiris said: 'I think someone could have been murdered in front of the mirror and that's why it has been haunting our house.
'I don't think it the mirror likes it since I painted it silver. I took it to an antique dealer who said it was worth £100 once and that's why we're asking for the price, but we would ideally like it to go to someone who has experience of the paranormal.'
The item has attracted interest from allover the country, with 20,000 people having viewed the item so far.
Joseph said: 'We've had a lot of queries from people interested in the paranormal and skeptics too.
'I just know we don't want it in the house anymore, but we didn't think it was fair to sell it without warning people.'
The mirror is described as a 'beautiful grand victorian style mirror' which had enjoyed pride of place in the pair's North London studio apartment.
Joseph said: 'Since the mirror was put up, everything has gone wrong.
'A few days after we put the mirror up, both myself and my flat mate have woken in the early morning hours screaming in pain.
'We both experienced what I can only describe as intense sharp stabbing pains throughout our bodies.
'They would strike us both at the same time, then disappear as fast as they came.
'Originally we thought somebody was performing some kind of voodoo or black magic on us, but the mirror gives us the creeps and we started seeing strange shadows in it.'
The pair say that the radiator below the mirror stopped working despite never having problems with central heating before and that their landline no longer works and the pipes have began rattling in the flat.
Joseph said: 'We both feel drained of energy all the time, but if we leave the flat it makes us feel instantly better.
'Things are constantly going missing, keys, phones.
'I went into the bathroom one morning after hearing a loud bang.
'I found objects strewn out across the floor, and a tub of shaving foam, which had been on the other side of the room, down the toilet.
'With my flatmate working most days, I spent a lot of time here alone in the flat. I became paranoid and had the uneasy feeling that I was constantly being watched.
'My anxiety levels reached an all time high, and I was prescribed antidepressants by my doctor for the first time in my life.
'While I had calmed down enough to be able to tolerate being alone in the flat, I couldn't help but notice strange things happening around me.
'I would put things down and they would dissapear.
'When I pass the mirror, I see flickering shadows reflected in it. I would stand completely still and they continued, and I'd get quick glimpses of black darkness.
He added: 'Last week I woke up at 3.30am with a pain in my lower back and bottom that felt like I'd been burned.
'I got up and looked in the bathroom mirror to find myself covered in deep red scratches going in all directions.
'I have short fingernails, and after checking the bed found nothing sharp or no loose springs that would explain such a thing.
'I have never been particularly superstitious, but just being around this mirror gives me the creeps and makes me feel sick to my stomach.
'I would ideally like it to go to somebody who has experience with the paranormal or supernatural and knows what they are getting themselves in for. -
Daily Mail
**********
'Spiritual Problems' Cause Fainting Incidents
The Lusaka District Education Board (DEBs) has confirmed receiving a report on bizarre fainting incidents at Northmead Secondary School believed to be spiritual.
DEBs education secretary Joe Kamoko said a girl at the school has since been suspended and will not be allowed back until her parents deal with her spiritual problem.
"This girl is in a group of six other girls who have been alarming others by creating horror stories at the school. This is why they decided to suspend the culprit.
"Parents need to be careful with the type of friends their children have and pupils have to choose the friends they mingle with," he said.
Mr Kamoko also confirmed receiving a report of a girl who was recently attacked by some spiritual force at the school, adding that her parents are very furious over the matter.
He said the girl was admitted to the nearby Coptic Hospital and was later discharged as no sickness was detected but they suspected she was under a spell.
Mr Kamoko however, could not divulge more information, saying he will only do so once he summits the report over the matter to relevant authorities.
Since school reopened this year, some Northmead Secondary School pupils have been fainting simultaneously as if in a trance.
When they re-gain their consciousness, the visibly terrified pupils claim to see spiritual beings apparently calling them to move to the 'other side'.
After a tip from a parent, who witnessed one of the bizarre incidents, a Sunday Mail reporter visited the school incognito posing as a parent seeking a place for a child. The reporter witnessed two pupils fainting.
She managed to talk to them immediately afterwards.
One of the pupils, who spoke on condition of anonymity for fear of victimisation by the school authorities, said in her trance, she saw spiritual beings floating in mid-air calling her to join them.
"I was refusing but they kept insisting that I go with them. After I resisted, they disappeared in thin air and I woke up.
"This has been happening to a lot of pupils here but this is the first time it has happened to me. Every day, pupils are spiritually attacked by the demons," she said.
The girl, in grade nine, said most of the pupils were scared of reporting for lessons for fear of being attacked or initiated in what they term could be acts of Satanism.
The other pupil said school authorities were aware of what was happening.
And some parents who had gone to look for school places left opting to find places in other schools.
When contacted for a comment, school headmistress Sunshine Malambo who spoke through her deputy a Mr Chanda said a report about the supernatural phenomenon had already been submitted to DEBs.
"We cannot give you any details but all I can tell you is that we have submitted a report to DEBs and we will wait for further communication from them," he said. -
Daily-Mail
**********
Communicating With The Dead
Do you believe people can communicate with the dead? They're called psychic mediums and the phenomenon is becoming increasingly popular.
More people than ever are turning to mediums for advice, answers, and healing. There's even a testing site in Arizona that claims to scientifically examine a medium's abilities.
Janeen Kokodynski is a busy mom.
"Between piano and drums to club baseball, to do re mi which is like show choir singing, so we're a very active family
Mason is 11, Hailey is 9, Kate is 5. She just started kindergarten last fall. Matthew would have turned 8 on June 10 of this year. Janeen was 18 weeks pregnant with her third child when an ultrasound revealed the baby boy was very sick.
"It became very real when we met with the pediatric cardiologist and he explained the complex heart defect that Matthew had," says Janeen. "It was an absolute roller coaster and then you know, you have the aspect of, we decided my husband and I decided to have Matthew have the series of three open heart surgeries called the Norwood procedure."
Matthew was born at the children's hospital in Los Angeles. At 2 days old surgeon's performed the first operation. Thirty days later on July 12, 2005, Matthew's heart stopped.
Janeen describes the time immediately after as an emotional roller coaster. She and her husband saw a counselor on a weekly basis for a year. They turned to their strong faith in god for healing, and even started a grief support group at their church.
"My heart is palpitating like, it's not regular and I feel like I am out of breath," says Debra Martin, a psychic medium.
About a year ago Janeen met Debra Martin, a psychic medium.
"You have his blue blanket or you buried him with a blue blanket or something with a blue blanket because I saw a blue blanket."
Her first one on one reading was earlier this month, an opportunity to connect with her son more personally.
"I seek this out because it just gives me confirmation again over and over again that he is, that he's still with me, he's just with me in a different realm in a different way and it brings peace, you know when you have the love for someone and you want them so badly with you in the physical world. It's difficult and so I know even though he's not here with me on earth I know that he is with me in more of a spiritual form and I know that he's safe I know that God intended him to only be on this earth for the 32 days he was here."
"To me it's like putting the pieces of a puzzle together, you get something, you write it down and the word that you get and the feeling that you get or exactly how you're hearing, exactly how you're feeling that's 100% right," says Debra.
Hans Pedersen is a FOX 10 producer -- a believer of what lies beyond. He volunteered for a reading, hopeful he would receive some answers.
"Is your dad crossed over… he is standing real close to you I can feel him in the room actually."
Medium. Dave Campbell realized his ability to connect to the other side at a young age.
"I don't think he got to say goodbye and that's kind of why he's here and I do this for healing," says Campbell.
Campbell and Pedersen had never met or spoken prior to this day, but during Pedersen's reading, Campbell was able to connect with Pedersen's father and a close friend.
"But I'm seeing that he's got the dog, I don't know why, but he's taking care of your dog."
"My dad and I had some issues, and you know, it's taken some time to be able to forgive him. This makes it a little easier," says Pedersen.
Thousands of people turn to psychics for help. Both of the mediums in our report say they rely solely on the information provided to them by spirits, and both have been tested by the Windbridge Institute for Applied Research in Human Potential, an independent research organization in Tucson.
"There's no way for trickery or deceit, or you know you couldn't do this if you weren't a real medium. You couldn't go through. You couldn't survive the testing you just wouldn't make it," says Campbell.
Campbell says the testing process involves 8 steps, all of which are listed on the institute's website. The process goes on for over a year. To date, Windbridge has certified 19 mediums, 3 in Arizona, including Debra Martin.
"It's hand and hand with spirits, they are teaching me every day new things and how to touch people and how to communicate and I'm constantly growing," says Martin.
During her reading with Janeen, Debra Martin, who knew she was a medium at age four, made mention of specifics like what the client was wearing in a tattered photo the grieving mom keeps in the car and Matthew's first birthday, when his family planted a tree in the backyard and released balloons in his memory.
"It's nice for me to be able to have that type of relationship with him on that level because it's all I really have."
Janeen looks for signs like a monarch butterfly and to photos to keep her sons memory alive.
Since Matthew's passing, Janeen has started the Arizona Chapter of the Children's Heart Foundation, along with a non-profit event called A Heartfelt Affair, a part of her healing process. -
My Fox Phoenix
**********
The Haunted Earth Show - February 2013
Telepathy Between Couples: Is It Real?
An Encounter With Walk-Ins: Hallucination Or Reality?
Little Wild Man
The Nûñnë'hï And Other Spirit Folk
When Good Faeries Go Bad: The Clurichaun, or the Leprechaun's Alcoholic Cousin
-
Fairies: Real Encounters With Little People
The Mystery of Zollie's Doppelganger
Presidents and the Paranormal
-
Haunted Presidents: Ghosts in the Lives of the Chief Executives (Haunted Series)
The Cult of the Moon Beast
It's 2013, And They're Burning 'Witches'
Does Fear Drive Kids' Paranormal Experiences?
Glowing Entity On Live Russian News Broadcast
Will Storr's 'The Heretics'
-
The Heretics: Adventures with the Enemies of Science
Ectoplasm: Hokey but True?
-
Resurrecting Leonora Piper: How Science Discovered the Afterlife
Los Roques: The Next Bermuda Triangle?
Men In Black and a Warning From the Shadows
Into the Cave of Chile's Witches
What Did I Meet In The Woods?
In Search of the Tooth of the Fairy Dog
Photo: The Soldier at Sachs Bridge
Black-Eyed Kids at the Window
Unexplained Phantom Attack
Nevermore: The MIB at Edgar Allan Poe's Grave
Maybes in Black: The Influence of "MIB Culture"
-
The Real Men In Black: Evidence, Famous Cases, and True Stories of These Mysterious Men and their Connection to UFO Phenomena
Hypnosis study unlocks secrets of unexplained paralysis
The Ghost Ship Carroll A. Deering
-
Ghost Ship of Diamond Shoals: The Mystery of the Carroll A. Deering
What To Do with Your Premonitions
Sun, Surf and Spooky Legends: A Haunted Look at the Caribbean
Do ghosts haunt Pera Palace Hotel?
Elisa Lam's Haunted Hotel Death Sparks Odd Claims
Temporary tattoos could make electronic telepathy and telekinesis possible
What is a Doppelganger?
SUGGESTED READING:
Spiritual Body or Physical Spirit?: Bio Dark-Matter Chemistry & Your Invisible Doppelganger
The Power of Premonitions: How Knowing the Future Can Shape Our Lives
The Afterlife Revealed: What Happens After We Die
New Age Encyclopedia: A Mind*body*spirit Reference Guide
Apollyon Rising 2012: The Lost Symbol Found and the Final Mystery of the Great Seal Revealed
From Crime Scene to Courtroom: Examining the Mysteries Behind Famous Cases
'Phantoms & Monsters: Cryptid Encounters'
Don't have a Kindle device? No problem...
Free Reading Apps: Your Kindle purchase can be sent automatically to your Android, iPad, iPhone, PC, Mac, BlackBerry, or Windows Phone 7 device.
DOWNLOAD A 'FREE APP' HERE!
Spirit Rescue International™
Providing no-cost professional spiritual help, personal support and guidance
Take the first step towards genuine peace of mind
---------------
Sign up for the
Spirit Rescue International Newsletter
The Spirit Rescue International™ Haunted Help Forum
Discussion of paranormal and spiritual phenomena,
including peer support for those with questions or concerns

*Join Our Group On Facebook*
Join Eric Altman, Lon Strickler and Sean Forker
each Sunday at 8 PM ET as we go
Beyond the Edge!
Call toll free 1-877-677-2858 during the live broadcast
----------
Tune in each Monday for a new and exciting podcast
ANOMALIST BOOKS
Works on maverick science, unexplained mysteries, unorthodox theories, strange talents, and unexpected discoveries. Please check out their excellent and diverse catalog
"The latest news from beyond the mainstream"
Join Ben & Aaron for their weekly podcasts!
Check out Mysterious Universe Plus+ all access format!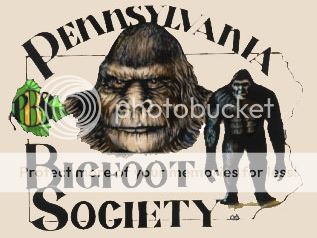 Click to submit a sighting report or encounter
Give a personal and authentic gift from their favorite celebrity

Free shipping - Bonded dealer - PCI certified
Labels: esoteric, Esoterica, metaphysical, paranormal, psychic, unexplained phenomena
Have you had a close encounter or witnessed something unusual? Send us an email