Here is Dr. Melba Ketchum's interview on 'Coast to Coast AM':
Click - Coast To Coast AM 02.17.2013 - Bigfoot DNA / Phoenix Lights - C2CAM
Date: 02-17-13
Host: George Knapp
Guests: Dr. Melba S. Ketchum

In the first half, Dr. Melba S. Ketchum joined George Knapp to discuss the official release of her DNA analysis of possible Bigfoot hair samples. Her publication titled "Novel North American Hominin" is available for paid download through the DeNovo Journal. Ketchum's findings were based on the analysis of 111 samples of blood, tissue, hair, and related materials sent in to her lab by Sasquatch researchers and eyewitnesses. Mitochondrial DNA testing revealed that the hair was human in origin, yet a forensic hair specialist examined the specimens and declared them to be novel– "it was not human hair and didn't match any of his animal knowns it was tested against," he told her.

When it came to testing the nuclear DNA of the samples "we started getting really strange results," she said, "with weird looking bands that were all different sizes." One testing facility reported that the sequences didn't match anything in the GenBank database. Ketchum has concluded that the creatures are either derived from humans and mutated excessively, or some type of hybrid. Further, she believes them to be a fairly modern species, paralleling humans in the last 13,000 years. She also suggested that there were some 16 different subtypes of Bigfoot, typically associated with different regions. For more, check out the recap of her 12/23/12 show appearance.

Coast to Coast AM
'Phantoms & Monsters: Cryptid Encounters' Now Available!
Don't have a Kindle device? No problem...
Free Reading Apps: Your Kindle purchase can be sent automatically to your Android, iPad, iPhone, PC, Mac, BlackBerry, or Windows Phone 7 device.
DOWNLOAD A 'FREE APP' HERE!
Borrow this book for free on a Kindle device with Amazon Prime.
Buy a Kindle today

and start your Amazon Prime free trial
to borrow this book and others at no cost.
Spirit Rescue International™
Providing no-cost professional spiritual help, personal support and guidance
Take the first step towards genuine peace of mind
---------------
Sign up for the
Spirit Rescue International Newsletter
The Spirit Rescue International™ Haunted Help Forum
Discussion of paranormal and spiritual phenomena,
including peer support for those with questions or concerns

*Join Our Group On Facebook*
Join Eric Altman, Lon Strickler and Sean Forker
each Sunday at 8 PM ET as we go
Beyond the Edge!
Call toll free 1-877-677-2858 during the live broadcast
----------
Tune in each Monday for a new and exciting podcast
ANOMALIST BOOKS
Works on maverick science, unexplained mysteries, unorthodox theories, strange talents, and unexpected discoveries. Please check out their excellent and diverse catalog
"The latest news from beyond the mainstream"
Join Ben & Aaron for their weekly podcasts!
Check out Mysterious Universe Plus+ all access format!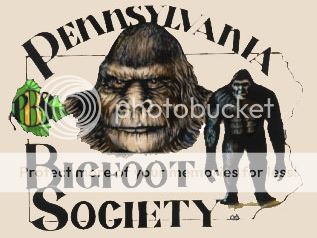 Click to submit a sighting report or encounter
Give a personal and authentic gift from their favorite celebrity

Free shipping - Bonded dealer - PCI certified
Labels: bigfoot, Coast to Coast AM, DNA study, Dr. Melba Ketchum, sasquatch
Have you had a close encounter or witnessed something unusual? Send us an email