Light level and glare adjusted - more definition noticed
NOTE: I received the following report from Jason Diaz on 1/4/13. There were 26 reports submitted to the MUFON CMS from Florida within the 48 hour period (12/31/12 - 1/1/13). I have posted a few of these reports below. Some people may say that these were simply Chinese lanterns and part of the New Years celebration. I suppose it's possible...but IMO these just seem to be something different. You be the judge...:
Place: Miami

Time: 12.09 past midnight New Year 2013

Photo: Jason Diaz is a profesional photographer.

Observation: To Virgilio Sanchez-Ocejo - Miami UFO Center.

I called you a few minutes after the 12 strokes of midnight at the beginning of 2013.

We were at a friend's house here in Miami, near SW 92 Ave and 16th Street.

We were enjoying the company of friends in the backyard of the house.

I had brought my better camera to take souvenir photos. I also had in my handbag a 75mm-300 lens. I did not think to use, because my favorite is the 75-200 telephoto.

As at 9 minutes past midnight, a lady next to me looked at the dark sky with clouds, and we see three orange lights traveling in formation straight from south to north. We watched as they moved with the same spacing, traveling at the same height under the clouds.

Other friends asked me what was it? I just told them, Look!

The lady next to me informs me of two more coming.

Then I ran to get my camera, Canon 5D Mark II, I change the telephoto lens, and had the maximum sensitivity of ISO 6400, and started to take pictures, I had difficulty focusing on the subject, had a very low speed and caught moving pictures because I had no tripod. Then I climbed the Shutter speed to 1/100 f 5.0 205 mm focal lens Luckily I had the camera set on RAW.

I am attaching an enlarged photo and attached a RAW image.

After capturing the two that happened lately from north to south, we see three that came at the same height from east to west also traveling horizontally behind each other in formtion.

I want to clarify that I saw the last 3 traveling from south to north, lowered the intensity of a bright yellow to white, and continue lowering to a tenuer intensity and they did this SIMULTANEOUSLY!

Many thanks,

I am attaching a composite image and RAW

Best,

Jason Diaz

NOTE: We have received reports of this sighting from different parts of the city.
The following report was submitted from North Miami Beach 1/1/13:
(unedited) - I was just driving back home from the store with my mom around 7:30 PM, almost 5 minutes from my house when I started to notice these strange objects in the sky ahead and above. This is a busy, main street with fast food joints, a mall and such. Not out in rural area.

I was just looking out the front window as these lights all of a sudden manifested. They started appearing one after the other, where I counted 5 total. They were a few feet apart from each other and on not immobile. I figured the first light was a plane because they have red, blinking lights on the wings. But one after the other started to glow and become visible, I ruled that possibility out. I started to tell my mom to look at the lights. She said theyre probably planes, but planes dont just pop out of nowhere and become visible like that.

They seemed to move while we were driving, but I couldnt pinpoint if they were and if it was just the movement of the car. We drove further and they looked to be moving as we passed under them. I couldnt get a good photo or video on my iPhone.

We came home and didnt see any of the weird lights at all, only a plane and some bright stars. Within a minute or two, I saw a solo light from the previous ones we noticed while driving. It floated as if it was a lantern with fire, that sort of movement. It wasnt extremely windy either. I heard no noise, just what looked like a star shaped red light floating and moving in a horizontal way. It disappeared behind the clouds and thats the last I saw of it.

Ive seen some weird lights before, but this one puzzled me. And Ive googled around and it seems Im not the only person whos seem these in the last couple days. And not in my state as well. Hopefully I dont see anymore. - MUFON CMS
The following report was from Miami as well:
(unedited) - My roommate and I returned from dinner, pulling into our driveway in Miami, Florida at approximately 9:20 PM on 1/1/13. About three or four seconds after exiting the truck, we both looked up over the roof, having seen a bright light that wed never seen there before (approximately 25 degrees above the horizon line over our rooftop). As we continued to watch, it moved directly over us. It was at this point that I pulled out my cell phone and began videotaping. The first five or six seconds, I am holding the camera directly up in the air above my head, facing due east. After that, I rotated 90 degrees counter-clockwise, so I was facing due north). During this time, the object was moving smoothly and at the same pace wed seen since the beginning, heading NNW and ascending much more rapidly than it was traveling in the NNW direction. The last two to three seconds that it was in our sight, it suddenly changed direction slightly, accelerated and ascended at an unbelievable speed and winked out.

As heard on the video, there is no audible noise emanating from the object. We kept quiet during the taping so as to not step over any other ambient noises. The sound of our dog (who was inside the bedroom at the time) is the only noise. We are not sure if our dog was reacting to us pulling up into the driveway (he usually does not react that loudly), or if he was reacting to the object.

We live near the air force base, a local airport and are directly on the helicopter flight path between the two flight ranges, so we both are extremely familiar with the sounds and appearances of helicopters, commercial jets, private airplanes, and military craft. Because we are on the edge of a rural area, we can usually see them clearly enough to easily identify them. As a frame of reference, a helicopter flew overhead just 12-15 minutes later at about 500 ft. overhead. I could easily make out both rotors, the sound, the blinking lights, the searchlight, etc. as well as clearly the shape of the helicopter, even in the dark night sky.

The object was a tall cylinder shape. It had no visible protrusions, appendages or identifying marks. I would estimate the size as roughly 10 tall with a diameter of approximately 6. The object glowed with a white light. The bottom glowed with a white and orange pulsating light that emanated in a lens flare pattern about 2 out sideways from the bottom of the object. No light seemed to emanate downwards, even as it flew over our rooftop and driveway.

I am analytical by nature, so upon sighting the object, I began eliminating things that I knew it wasnt. Clearly, it was not a private airplane (propeller driven or jet), a helicopter or a military craft, since the shape and lack of sound at 400-500 feet away would eliminate those. I have seen several military practice night jumps, so I am familiar with how they appear, so I was able to eliminate that possibility (night jumps also descend, not ascend). Flares are easy to recognize and it was clearly not a flare (based on numerous factors). A weather balloon or very large Chinese lantern seemed the likeliest fit, but the size, shape, speed and rate of ascent made those unlikely. The rapid change of direction and acceleration at the end of the event clearly eliminated those possibilities. Even my roommate, who does not believe in the existence of UFOs or the possibility of life on other planets, was at loss to come up with any other explanation. - MUFON CMS
Chronicles of the Strange and Uncanny in Florida
Cryptoquest Field Guide To The Monsters, Ghosts, UFOs And Other Anomalies Of Florida (Cryptoarchaeology Field Series)
Spirit Rescue International™
Providing no-cost professional spiritual help, personal support and guidance
Take the first step towards genuine peace of mind
---------------
Sign up for the
Spirit Rescue International Newsletter
The Spirit Rescue International™ Haunted Help Forum
Discussion of paranormal and spiritual phenomena,
including peer support for those with questions or concerns

*Join Our Group On Facebook*
Join Eric Altman and Lon Strickler
*LIVE*
each Sunday at 8 PM ET as we go
Beyond the Edge!
--> Buy official 'Beyond the Edge Radio' gear <--
'Phantoms & Monsters: Cryptid Encounters' Now Available!
Don't have a Kindle device? No problem...
Free Reading Apps: Your Kindle purchase can be sent automatically to your Android, iPad, iPhone, PC, Mac, BlackBerry, or Windows Phone 7 device.
DOWNLOAD A 'FREE APP' HERE!
Borrow this book for free on a Kindle device with Amazon Prime.
Buy a Kindle today

and start your Amazon Prime free trial
to borrow this book and others at no cost.
ANOMALIST BOOKS
Works on maverick science, unexplained mysteries, unorthodox theories, strange talents, and unexpected discoveries. Please check out their excellent and diverse catalog
"The latest news from beyond the mainstream"
Join Ben & Aaron for their weekly podcasts!
Check out Mysterious Universe Plus+ all access format!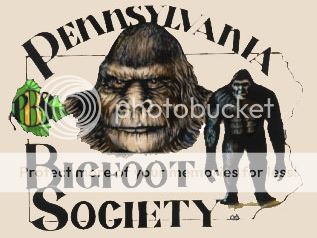 Click to submit a sighting report or encounter
Give a personal and authentic gift from their favorite celebrity

Free shipping - Bonded dealer - PCI certified
Labels: Florida, Miami, MUFON CMS, photographic evidence, UFO
Have you had a close encounter or witnessed something unusual? Send us an email