This week we welcome Dr. Jeffrey Meldrum to the BTE airway. Dr. Meldrum is the leading expert on the North American ape, commonly known as Sasquatch. He has written an expanded companion volume to the very successful Discovery Channel documentary, Sasquatch: Legend Meets Science
that explores his and other scientists' evaluation of the evidence for the reality of this legendary primate.'
Dr. Jeff Meldrum
is a professor of anatomy & anthropology at Idaho State University, where he teaches human anatomy in the health-professions programs, and classes in evolution and primatology. He is also an affiliate curator at the Idaho Museum of Natural History. His research has taken him from the skeletal cabinets of far-flung international museums, to the remote badlands of Colombia and Argentina in search of fossil New World monkeys. He has published extensively on the evolutionary history of Neotropical primates and has described several new extinct species. His attention also turns to the emergence of modern human walking; he edited and contributed to the book
From Biped to Strider: The Emergence of Modern Human Walking, Running, and Resource Transport
His interests in cryptozoology, in particular the legendary sasquatch, came into focus when he literally crossed paths with an enigmatic set of footprints in the mountains of Washington state. In his search for answers, he has conducted collaborative laboratory and field research throughout the Pacific Northwest and Rocky Mountains, and has traveled to China, India, and Siberia to examine footprint evidence. He has spoken about his experiences and findings in numerous interviews, television appearances, public and professional presentations. He has written an expanded companion volume to the very successful Discovery Channel documentary,
Sasquatch: Legend Meets Science
which explores the mounting scientific evidence for the reality of this elusive primate. He is currently writing a book about the circum-Pacific distribution of fossil and possibly extant giant hominoids
This event is listed at 'Beyond The Edge Radio' Facebook Events and Google+ Events - Click the links and let us know you'll be there!
Join Eric Altman, Lon Strickler and Sean Forker
each Sunday at 8 PM ET as we go
Beyond the Edge!
Call toll free 1-877-677-2858 during the live broadcast

Go to our Facebook page at Beyond the Edge - Facebook
----------
Phenomenology is back...
Phenomenology 105 presents it's 5th year going strong!
March 21st - 24th, 2013

The Eisenhower Hotel & Conference Center
2634 Emmitsburg Rd.
Gettysburg, Pennsylvania
------
Stop by and talk to
Eric Altman, Lon Strickler & Sean Forker
who will be attending as representatives of
Beyond The Edge Radio
Phantoms & Monsters
Pennsylvania Bigfoot Society
Spirit Rescue International
Keystone Bigfoot Project
North American Fortean Society - Maryland Chapter
Spirit Rescue International™
Providing no-cost professional spiritual help, personal support and guidance
Take the first step towards genuine peace of mind
---------------
Sign up for the
Spirit Rescue International Newsletter
The Spirit Rescue International™ Haunted Help Forum
Discussion of paranormal and spiritual phenomena,
including peer support for those with questions or concerns

*Join Our Group On Facebook*
Join Eric Altman and Lon Strickler
*LIVE*
each Sunday at 8 PM ET as we go
Beyond the Edge!
--> Buy official 'Beyond the Edge Radio' gear <--
'Phantoms & Monsters: Cryptid Encounters' Now Available!
Don't have a Kindle device? No problem...
Free Reading Apps: Your Kindle purchase can be sent automatically to your Android, iPad, iPhone, PC, Mac, BlackBerry, or Windows Phone 7 device.
DOWNLOAD A 'FREE APP' HERE!
Borrow this book for free on a Kindle device with Amazon Prime.
Buy a Kindle today

and start your Amazon Prime free trial
to borrow this book and others at no cost.
ANOMALIST BOOKS
Works on maverick science, unexplained mysteries, unorthodox theories, strange talents, and unexpected discoveries. Please check out their excellent and diverse catalog
"The latest news from beyond the mainstream"
Join Ben & Aaron for their weekly podcasts!
Check out Mysterious Universe Plus+ all access format!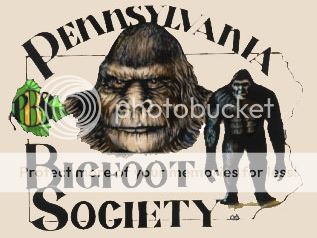 Click to submit a sighting report or encounter
Give a personal and authentic gift from their favorite celebrity

Free shipping - Bonded dealer - PCI certified
Labels: anthropology, Beyond the Edge Radio, bigfoot, bigfoot research, Dr. Jeffrey Meldrum, hominids, sasquatch
Have you had a close encounter or witnessed something unusual? Send us an email