Rob Gaudet of Squatch Unlimited has posted a radio broadcast of Ed Smith, the person supposedly responsible for releasing the 'Daisy in the box' information:
It has been confirmed that Ed Smith was on numerous radio shows as some bigfooters have been saying. Our research has uncovered this recorded podcast of Ed Smith, when he appeared on the Bigfoot Field Guide Radio Program in 2009.

The show's linked below are the Bigfoot Field Guide Radio program which consisted of 56 Episodes. The show began in December 2007 and was on for nearly 4 years, signing off in May 2011. Some of the others interviewed for the show over years include.... Scott Nelson, Cathy Strain, Craig Woolheater, Doug Hijecek (Producer of the Monster Quest Series), I was also interviewed for it back in April, 2008, here.

Hosted by Jeff and Lem along with Darren and Randy the show was devoted to Bigfoot Research and sponsored by MABRC (Mid-America Bigfoot Research Center), where researchers "Think outside the box".

Turns out a person named Ed Smith WAS interviewed for the MABRC's Bigfoot Field Guide Radio program. The interview took place January 29, 2009 it is titled, "Ed Smith, Oklahoma Researcher". Not long after this show, Ed and MABRC met for the first time.

Here he is, in voice, Ed Smith.

Listen to the first Ed Smith interview, EPISODE 24, here. Ed Smith comes back on the Bigfoot Field Guide Radio Show for a special show the night before the Boggy Depot Bigfoot Conference to talk about what the Original 6 have been up to in the last year and what the near future holds in store.
On Sunday, Ed Smith posted the following on the MABRC Forums (Sun Dec 30, 2012 at 2:34 am):
It's good to see members of the MABRC and Forum that don't post often, or very little posting now,it's a good thing.

Perhaps a commentary thread DW, just thinking out loud.

Now for some news, I have cleared this with Mr. Alexander one of the principles in Quantra Group, at least there is some movement.

We, Mr Alexander and myself have been negotiating all day and up until about an hour ago.

I'm proposing a conference call or meeting be between the principles of Quantra, MABRC, Meldrum (if Available), Hovey (if Available), myself and some others. I hope we can come to agreement on this.

There will be a press release in the future on Quantra's timetable it's their call and all of us are going to have to suck it up and accept it.

There is an issue with the specimen and health concerns are paramount. I do not know specifics or details of the condition of the specimen but I think everyone would be respectful of the attention to this matter.

I will keep you posted.

And remember: The MABRC ownership, management, organizational members, forum members and affiliates are NOT responsible for the content of my posts or the data that has been presented here over the years.

I AM

Ed Smith
I have been told the Smith conducted several radio interviews between 2007-2010. As far as the content having any relation to capturing a Bigfoot, I have no answer at the moment.

I still believe this entire scenario is contrived and possibly a hoax. We had discussion about it on our most recent radio show - Beyond The Edge Radio 12/30/2012..Lon
Enoch: A Bigfoot Story
Tracking Bigfoot
When Bigfoot Attacks
Spirit Rescue International™
Providing no-cost professional spiritual help, personal support and guidance
Take the first step towards genuine peace of mind
---------------
Sign up for the
Spirit Rescue International Newsletter
The Spirit Rescue International™ Haunted Help Forum
Discussion of paranormal and spiritual phenomena,
including peer support for those with questions or concerns

*Join Our Group On Facebook*
Join Eric Altman and Lon Strickler
*LIVE*
each Sunday at 8 PM ET as we go
Beyond the Edge!
--> Buy official 'Beyond the Edge Radio' gear <--
'Phantoms & Monsters: Cryptid Encounters' Now Available!
Don't have a Kindle device? No problem...
Free Reading Apps: Your Kindle purchase can be sent automatically to your Android, iPad, iPhone, PC, Mac, BlackBerry, or Windows Phone 7 device.
DOWNLOAD A 'FREE APP' HERE!
Borrow this book for free on a Kindle device with Amazon Prime.
Buy a Kindle today

and start your Amazon Prime free trial
to borrow this book and others at no cost.
ANOMALIST BOOKS
Works on maverick science, unexplained mysteries, unorthodox theories, strange talents, and unexpected discoveries. Please check out their excellent and diverse catalog
"The latest news from beyond the mainstream"
Join Ben & Aaron for their weekly podcasts!
Check out Mysterious Universe Plus+ all access format!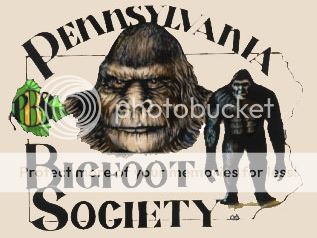 Click to submit a sighting report or encounter
Give a personal and authentic gift from their favorite celebrity

Free shipping - Bonded dealer - PCI certified
Labels: bigfoot, cryptozoology, hoax, hominids, sasquatch
Have you had a close encounter or witnessed something unusual? Send us an email