I noticed today that
Dr. Melba Ketchum has posted a few recent comments
in reference to her DNA study:
Well, the holidays are over and now everything is getting back down to business. Thank goodness, it slowed things down on our end. 2013, finally will be the Year of the Sasquatch! I personally cannot wait! - Dr. Melba Ketchum
I am so grateful for all of the love and support that those on here have given me over the eternity that this has taken. I promise that all of you will be blown away with the amount of data that we have accumulated. There is more data in our manuscript than has ever been submitted to prove a new species in an original manuscript. The world will never be the same after this but it is for the best. We must stop the insanity of hunting them (after all, people will be misidentified and targeted also). We will be hearing more shortly. Yes, all of the haters can now feel free to dump on the word "shortly". - Dr. Melba Ketchum
There is no indication as to which peer review, if any, will be publishing the results. It does seem that we are getting closer to a final report. My source within the study submission group is confident that we will be getting results very soon. Lon
Sasquatch Rising 2013: Dead Giants Tell No Tales: How DNA Breakthroughs and Backyard Visits Reveal the Greatest Story of Our Time
Sasquatch: Legend Meets Science
Spirit Rescue International™
Providing no-cost professional spiritual help, personal support and guidance
Take the first step towards genuine peace of mind
---------------
Sign up for the
Spirit Rescue International Newsletter
The Spirit Rescue International™ Haunted Help Forum
Discussion of paranormal and spiritual phenomena,
including peer support for those with questions or concerns

*Join Our Group On Facebook*
Join Eric Altman and Lon Strickler
*LIVE*
each Sunday at 8 PM ET as we go
Beyond the Edge!
--> Buy official 'Beyond the Edge Radio' gear <--
'Phantoms & Monsters: Cryptid Encounters' Now Available!
Don't have a Kindle device? No problem...
Free Reading Apps: Your Kindle purchase can be sent automatically to your Android, iPad, iPhone, PC, Mac, BlackBerry, or Windows Phone 7 device.
DOWNLOAD A 'FREE APP' HERE!
Borrow this book for free on a Kindle device with Amazon Prime.
Buy a Kindle today

and start your Amazon Prime free trial
to borrow this book and others at no cost.
ANOMALIST BOOKS
Works on maverick science, unexplained mysteries, unorthodox theories, strange talents, and unexpected discoveries. Please check out their excellent and diverse catalog
"The latest news from beyond the mainstream"
Join Ben & Aaron for their weekly podcasts!
Check out Mysterious Universe Plus+ all access format!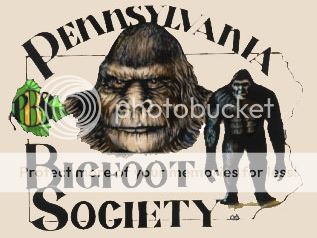 Click to submit a sighting report or encounter
Give a personal and authentic gift from their favorite celebrity

Free shipping - Bonded dealer - PCI certified
Labels: bigfoot, DNA, Dr. Melba Ketchum, genome, sasquatch
Have you had a close encounter or witnessed something unusual? Send us an email