**********
Tales from Borneo: The Mystery of the Missing Park Ranger
Saving the environment has become a cause celeb over the last couple of decades. From protecting rain forests to guarding oceans and animals, there are legions of people trying to make a difference. Seeing these people doing all these good things for nature makes me grateful they are there, but what about nature itself? How does nature feel about these heroic people and their dedication? Is nature grateful for all this? Can nature appreciate a helping hand and offer some thanks in return?
I never thought about this question until a recent trip to southern Borneo. I was heading up the Sekonyer River not far from a town called Kumai to see some semi-wild Orangutans that live in the swamp forests of a national park known as Tanjung Puting. It is the largest protected forest in southern Borneo.
"We just lost a 'Ranger' in this area," my guide Manny told me as he pointed at a small dock on the edge of the forest. Manny wasn't much older than 20 and had a look of sincerity on his face. He had been guiding tourists through this area of Borneo for only a few years.
"What do you mean," I asked innocently. It was hard to fathom anything going seriously wrong from where I sat – eating banana fritters on top of a brightly colored tourist boat named after a famous Orangutan.
"He just disappeared," Manny told me. "About a month ago from the ranger station at Pesalat." -
Continue reading at Bill's Channel
Richard Freeman comments on the alleged Giant Python from Borneo
-The snake being held up by the digger is a reticulated python.
-The forced perspective makes it look big. I suspect it is 5-7 metres rather than 18.
-18 metres is sixty feet not fifty.
-The specimen being cut open does not look anything like sixty feet from the width of its belly although that does look like a human inside.
-Reticulated pythons do eat people from times to time.
Wild Sabah: The Magnificent Wildlife and Rainforests of Malaysian Borneo
ORANG PENDEK: Sumatra's Forgotten Ape
**********
Am I Being Taken...?
(unedited) - I like to think of myself as a rational person, one who can usually discern (with ease) most situations, but something's happening to me and I can't explain it.

If people have read my previous posts I stated that I'd seen a UFO over my house, and across the street a couple of years back, this thing was huge and triangular, it had a liquid like appearance of jet-black and made no noise - it was also firing a green laser into our local park (about 600 metres from my house) and rotating on it's axis, as well as (later on) warping in and out in different locations, it looked like it was folding in on itself. This thing was RIGHT outside, I could of hit it with a stone probably and it was there for a long time.

You might be wandering what the point of me repeating that is, well bear with me.
Recently I have been having major trouble and it concerns a past memory, event that happened to me as a small child, I mean about 10 or 12 years old. This memory was, until recently, repressed in my subconsious mind, I couldn't get at it, it's taken me 12 years of scratching and focus to remember it, but now I do and it is LITERALLY scaring me to death.

I have never shared this with anyone, ever. Please don't think I'm lying or making this up because I feel crazy enough already.

I was lying in my bed as a child, and as children do I have the covers up to my eyes (I used to pretend it protected me from monsters) when suddenly the wall window (large one) flew open opposite my bed and the curtains were pulled apart (this happened supernaturally, the curtains made NO flapping or wave pattern, it was like they were frozen solid) and so was the netting. I lay there paralyzed with fear for about 2 minutes as whatever this thing was obviously wanted me to stew in fear, then as I was getting it together to scream or move (both of which I couldn't do) something flew right at me into my bed, and it stopped literally inches from my face, it just hovered there. It looked like a ghost wearing a mask, I can't remember the eyes, only that they terrified me so much my heart stopped. It told me something (which I can't yet recall) and I remember it DID not touch me, it just hovered there. Then, as weirdly as it had appeared it took off, the second it left the window it closed and so did the netting and curtains.

The reason I scratched to remember this is many-fold.

Ever since this happened I have been TERRIFIED of the dark, like it's a physical presence that I can feel. I can't sleep at all, I ALWAYS wake up (sometimes paralysed with fear) and look straight at the exit to my room because I can feel something watching me. I can't walk outside without my eyes being glued to the sky (thanks to the pyramid UFO) and I HATE large windows at night, as in I actually can't stand it. I once recorded my sleep to see if I could hear anything because some nights I wake and I see lights that disappear as soon as I look at them, sometimes it's shadows too. I sweat profusely if I try and force myself to sleep. And about 3 nights ago I was awoken by myself being 'dropped' onto my bed. I also have, out of nowhere started to have major back problems that simply disappear whenever I go to get them checked! I have to surround myself in light or I don't feel safe. I also wake something with a crazy rushing sound, like water, running through my head. Sometimes it gets so loud I think I'm under a waterfall! Or it'll be a buzzing noise.

Guys I'm terrified, and I don't know what to do. This is ruining my life and there's no one I can talk to without being called insane! I have tried ringing my brain and trying to think of rational explanations. Maybe I have OCD I thought, maybe it's anxiety or simply a fear? But it's not, it's something real and it's still happening to me.

I want to record my sleep and watch the video back, that's how desperate I'm getting, but I'm scared to. I thought once I found God and asked for help that this would stop, but it didn't. The fear's still there and so's the 'weirdness'. Guys I'm at the end of my tether, I no longer sleep and I've become completely withdrawn. I don't speak to anyone and when I do I'm not all there. I can't think or function and it shows.

Is there any help for this kind of experience? Please don't call me crazy, I know it's unbelievable but I'm not lying to you. I'm currently typing this to you all at 4:15am, I have work at 9am. This is now my life and I can't escape it, I've tried everything.....

I will record my sleep for a few weeks and take audio too. But I think if I find anything I'll die emotionally all over again!? HELP.

I should add to this that I used to sit in my garden about one and a half years ago and just sit there looking at the sky, that's how bad I got. I would be out there from about 1am to 4am and I'd just sit there watching. A few times I did see strange things and I tried to 'communicate' with 'them'. I don't know why I did it, I knew it would terrify me. I INVITED this force back and now I don't know how to stop it. I sometimes wake up with strange marks on my face and arms too, like weird red scratches and blemishes like I've been burned by something...

I nearly got my father involved to, after a 'session' in the garden he walked out to sort his motorbike out and ran straight back in saying that a HUUUUGE shadow was moving silently and slowsly across the WHOLE of our gardens, meaning it would of been, in size, about 30 football fields. He said it made no noise and was VERY low, but it looked like a shadow (it too was jet black)......Joneselius; a member of AboveTopSecret.com
High Strangeness - Hyperdimensions and the Process of Alien Abduction
The Alien Abduction Files: The Most Startling Cases of Human Alien Contact Ever Reported
**********
Comet Coming In 2013: ISON May Appear Brighter Than Full Moon As It Passes Earth
It's being called the "comet of the century" -- a dazzling astronomical display that may prove to be brighter than the full moon. Comet ISON may give us earthlings a "once-in-a-lifetime light show" if it appears in the sky in 2013, astronomer David Whitehouse wrote in The Independent.
Reuters writes:
The recently discovered object…is due to fly within 1.2 million miles (1.9 million km) from the center of the sun on November 28, 2013…

As the comet approaches, heat from the sun will vaporize ices in its body, creating what could be a spectacular tail that is visible in Earth's night sky without telescopes or even binoculars from about October 2013 through January 2014.
First spotted in September by amateur astronomers from Russia, the comet -- which likely broke free from the Oort Cloud -- is currently hurtling toward the Sun somewhere "in the vicinity of Jupiter's orbit," CNET reported. According to NASA, the comet is expected to come very close to Mars in October 2013 before it continues toward the sun.
Experts say Comet ISON's path is similar to that of another comet that passed by Earth in 1680 with a tail reportedly so radiant that it could be seen in daylight.
But skywatchers, be warned: ISON's dazzling light show will take place only if the comet survives, astronomers say. It could break apart as it approaches the sun. It could also "flame out early," according to CNET. -
THP
**********
Flying Cryptids: Witness Sees "Strange Flying Bird" Over Birmingham, Alabama
Sunny Williams from LITS received an email from a witness
in Birmingham, Alabama, who had a strange encounter with an unknown flying creature, while out walking his dogs.
...It was larger than a man. It was more like the size of a small plane. It was huge! I couldn't tell if it had a head or tail. What I noticed was the wings looked like bat wings. Almost pointed like and webbed. I would have missed it if it had not soared by the moon. It was very fast...
Live Pterosaurs in America: Sightings of Apparent Pterosaurs in the United States
Live Pterosaurs in America, second edition: Eyewitness Reports of Pterosaurs in the Contiguous United States
Pterosaurs: Natural History, Evolution, Anatomy
Spirit Rescue International™
Providing no-cost professional spiritual help, personal support and guidance
Take the first step towards genuine peace of mind
---------------
Sign up for the
Spirit Rescue International Newsletter
The Spirit Rescue International™ Haunted Help Forum
Discussion of paranormal and spiritual phenomena,
including peer support for those with questions or concerns

*Join Our Group On Facebook*
Join Eric Altman and Lon Strickler
*LIVE*
each Sunday at 8 PM ET as we go
Beyond the Edge!
--> Buy official 'Beyond the Edge Radio' gear <--
'Phantoms & Monsters: Cryptid Encounters' Now Available!
Don't have a Kindle device? No problem...
Free Reading Apps: Your Kindle purchase can be sent automatically to your Android, iPad, iPhone, PC, Mac, BlackBerry, or Windows Phone 7 device.
DOWNLOAD A 'FREE APP' HERE!
Borrow this book for free on a Kindle device with Amazon Prime.
Buy a Kindle today

and start your Amazon Prime free trial
to borrow this book and others at no cost.
ANOMALIST BOOKS
Works on maverick science, unexplained mysteries, unorthodox theories, strange talents, and unexpected discoveries. Please check out their excellent and diverse catalog
"The latest news from beyond the mainstream"
Join Ben & Aaron for their weekly podcasts!
Check out Mysterious Universe Plus+ all access format!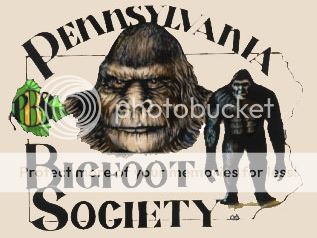 Click to submit a sighting report or encounter
Give a personal and authentic gift from their favorite celebrity

Free shipping - Bonded dealer - PCI certified
Labels: alternative news, bizarre, breaking news, fortean, oddball, weird
Have you had a close encounter or witnessed something unusual? Send us an email