Durham 'Gorilla'
The following is the link to a playlist of videos from Bill Brock, a Bigfoot hunter in Maine. This particular creature has been dubbed 'The Durham Gorilla'. Take a look and tell me what you think about this investigation.
Video playlist - Durham, Maine 'Gorilla'
Strange Maine: True Tales from the Pine Tree State
Maine's Museums: Art, Oddities & Artifacts
**********
**********
Seattle UFO?
On Dec. 30 2012 I was downtown killing time before meeting friends for a weekend of bringing in the new year, so I decided to take some photos of buildings and places around downtown Seattle which I found to be interesting.
It was an uneventful morning and I got several great photos of the area. Several days later I was reviewing my photos when I noticed this object apparently hovering above a building in one of them. I zoomed in on it and quickly realized the object does not look like an airplane or a helicopter.
It vaguely resembles a blimp, yet it had unusual characteristics. There appears to be no windows, some blueish and reddish coloration, definitely metallic looking surface. There also appears to be an appendage sticking out the top near the middle and also seems as if it may have a boomerang shape as well.
When I originally took the photograph I saw nothing hovering there and heard nothing unusual, just typical sounds of city traffic and such. It was only after I had reviewed the photo nearly a week later that I realized it was there.
It was not visible to the naked eye or in my viewfinder on my phones camera when I took the photo. I feel like it could be something remarkable or perhaps not. I do not have any means of enhancing the photo with my phone, so I cant really get a more clear look at the object other than the zoom I do have.
This thing doesnt look like any known aircraft I have ever seen and all who I have showed the photo to agree that I may very well have a legitimate UFO sighting over downtown Seattle. I would like to have this picture examined by an expert to determine what it is just as much as I want to know what it is not. -
MUFON CMS
NOTE: Looks to me like it's part of the light fixture to the right...the 'stem' being digitalized out. What do you think? Lon
UFO Testament: Anatomy of an Abductee
Weird TRUE Stories, BIZARRE Encounters and STRANGE Places
**********
Delay of Harvard report on Jesus 'wife' papyrus buoys doubters
A long-awaited article on a Coptic papyrus fragment believed to reference the wife of Jesus has been left out of the Harvard Theological Review, furthering doubts about the artifact's authenticity.
The scholarly journal was slated to publish a major article on the finding this month after Karen King, a professor of early Christianity at Harvard Divinity School (HDS), announced in September the discovery of a 4th century fragment of papyrus indicating that some early Christians believed Jesus was married. The text, written in Coptic and likely translated from a 2nd century Greek text, contains a dialogue in which Jesus refers to "my wife," whom he identifies as Mary.
"Who said it was genuine?"
"Who said it was genuine?" asked David Gill, professor of archaeological heritage at University Campus Suffolk in the United Kingdom. "Was it their area of expertise?"
Gill — who also authors the Looting Matters blog, which closely follows the antiquities trade — said experience shows that "clever forgeries" do emerge in the industry.
Kathryn Dodgson, director of communications for Harvard Divinity School, confirmed to FoxNews.com that testing and analysis of the fragment, including examination by independent laboratories with the resources and expertise necessary to produce reliable results, is still under way.
"Publication of Prof. King's paper has been delayed, so that the results of the testing may be incorporated," Dodgson wrote FoxNews.com in an email.
Wolf-Peter Funk, a noted Coptic linguist, told The Associated Press in September that there was no way to evaluate the significance of the tiny fragment because it had no context. It's also a partial, measuring just 1.5 inches by 3 inches.
"There are thousands of scraps of papyrus where you find crazy things," said Funk, co-director of a project editing the Nag Hammadi Coptic library at Laval University in Quebec. "It can be anything."
The Vatican newspaper also weighed in on the ballyhooed finding, bluntly declaring it a "fake."
The newspaper, L'Osservatore Romano, published an article by leading Coptic scholar Alberto Camplani and an accompanying editorial by the newspaper's editor, Giovanni Maria Vian, an expert in early Christianity. Both men cited concerns expressed by scholars about the fragment's authenticity and the fact that it was purchased on the market without a known archaeological provenance.
"At any rate, a fake," Vian titled his editorial.
Camplani, a professor at Rome's La Sapienza, wrote that rather than taking the reference to a wife literally, scholars routinely take such references in primitive Christian and biblical literature metaphorically to symbolize the spiritual union between Jesus and his disciples. -
Fox News
Coptic papyrus about "Mary, Jesus' wife" Real or forgery?: The first paleographical report of the papyri of the "Gospel of the wife of Jesus", which ... media and in the Santa Sede of the Vatican.
Pistis Sophia: The Gnostic Tradition of Mary Magdalene, Jesus, and His Disciples
**********
Reddit founder commits suicide
The co-founder of social news website Reddit committed suicide in New York City on Friday. Aaron Swartz was facing a controversial trial over the alleged violation of the Computer Fraud and Abuse Act. He faced decades in prison and a $1 million fine.
"The tragic and heartbreaking information you received is, regrettably, true," Swartz' attorney, Elliot R. Peters, said in an email to The Tech.
The 26-year-old was the co-founder of Reddit and executive director of Demand Progress, a website that focuses on policy changes for civil liberties, civil rights, and government reform in the US.
Swartz was also a renowned programmer. By the age of 13, he created his first web application which was essentially the same idea as Wikipedia, according to his website.
In 2011, Swartz was charged with allegedly stealing more than four million academic journals from JSTOR, an archive of scientific journals and academic papers, via an open connection at the Massachusetts Institute of Technology (MIT).
He faced 13 felony charges, including breaching site terms and intending to share downloaded files through peer-to-peer networks, computer fraud, wire fraud, obtaining information from a protected computer, and criminal forfeiture. He was also accused of evading MIT's attempts to kick his laptop off the network while downloading millions of documents from JSTOR.
Many say the lawsuit is unfounded because MIT allows guests access to JSTOR – and Swartz, who was undertaking a fellowship at Harvard's Safra Center for Ethics at the time of downloading, was a guest.
The case has also been deemed highly controversial because it wasn't JSTOR – the alleged victim in the case – which referred Swartz to the federal government, according to the company's vice president of Marketing and Communications, Heidi McGregor. She says JSTOR was content once it reclaimed the works from Swartz.
"We stopped this downloading activity, and the individual responsible, Mr. Swartz, was identified. We secured from Mr. Swartz the content that was taken, and received confirmation that the content was not and would not be used, copied, transferred, or distributed," the company said in its statement on the prosecution.
The statement went on to say that the investigation was directed by the United States Attorney's Office.
And while the US government was threatening Swartz with decades in prison and a hefty fine, some say the move was entirely unfounded.
"This makes no sense. It's like trying to put someone in jail for allegedly checking too many books out of the library," Demand Progress Executive Director David Segar said in a statement, as quoted by Wired magazine.
"It's even more strange because the alleged victim has settled any claims against Aaron, explained they've suffered no loss or damage, and asked the government not to prosecute," Segal said.
Feeling he had no other choice, Swartz surrendered himself to authorities in July 2011 and was released on bond. In September 2012, he appeared at the hearing in court and pleaded not guilty. His trial was scheduled for February 2013.
Many of the charges stemmed from Swartz allegedly breaching JSTOR's terms of service agreement.
"JSTOR authorizes users to download a limited number of journal articles at a time," the latest indictment said. "Before being given access to JSTOR's digital archive, each user must agree and acknowledge that they cannot download or export content from JSTOR's computer servers with automated programs such as web robots, spiders, and scrapers."
The case would have tested the reach of the Computer Fraud and Abuse Act, which was created to reduce the cracking of computer systems and federal domains-related offenses. The law, which was passed in 1984, enhances the government's ability to prosecute hackers who accessed computers to steal information or disrupt computer functionality.
But according to plaintiff attorney Max Kennerly, Swartz may not have violated the law at all.
"It is by no means clear that Swartz has actually violated the Computer Fraud and Abuse Act. Recently, the Fourth Circuit joined the Ninth Circuit in alleging that violating the terms of service does not constitute a crime under the CFAA. In contrast, the Fifth, Seventh and Eleventh Circuits have held that it can be a crime. Swartz' case is in the First Circuit. This is the classic sort of Circuit Split that prompts Supreme Court review," Kennerly said on his blog.
If he would have been convicted, Swartz would have faced up to 35 years in prison and a $1 million fine. -
RT
Spirit Rescue International™
Providing no-cost professional spiritual help, personal support and guidance
Take the first step towards genuine peace of mind
---------------
Sign up for the
Spirit Rescue International Newsletter
The Spirit Rescue International™ Haunted Help Forum
Discussion of paranormal and spiritual phenomena,
including peer support for those with questions or concerns

*Join Our Group On Facebook*
Join Eric Altman and Lon Strickler
*LIVE*
each Sunday at 8 PM ET as we go
Beyond the Edge!
--> Buy official 'Beyond the Edge Radio' gear <--
'Phantoms & Monsters: Cryptid Encounters' Now Available!
Don't have a Kindle device? No problem...
Free Reading Apps: Your Kindle purchase can be sent automatically to your Android, iPad, iPhone, PC, Mac, BlackBerry, or Windows Phone 7 device.
DOWNLOAD A 'FREE APP' HERE!
Borrow this book for free on a Kindle device with Amazon Prime.
Buy a Kindle today

and start your Amazon Prime free trial
to borrow this book and others at no cost.
ANOMALIST BOOKS
Works on maverick science, unexplained mysteries, unorthodox theories, strange talents, and unexpected discoveries. Please check out their excellent and diverse catalog
"The latest news from beyond the mainstream"
Join Ben & Aaron for their weekly podcasts!
Check out Mysterious Universe Plus+ all access format!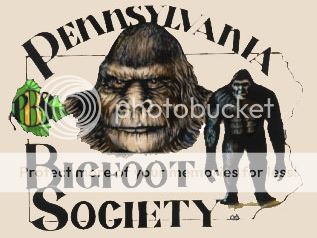 Click to submit a sighting report or encounter
Give a personal and authentic gift from their favorite celebrity

Free shipping - Bonded dealer - PCI certified
Labels: alternative news, bizarre, breaking news, fortean, oddball, weird
Have you had a close encounter or witnessed something unusual? Send us an email