FACT: The Military suggested staging false terrorist attacks in order to justify a war with Cuba:
In the early 1960s, the
Joint Chiefs of Staff
proposed the impossible: an American attack on America. The plan suggested fake terrorist or
false flag
attacks on US cities and bases in order to blame Cuba and drum up support for war.
Officials called the proposal
Operation Northwoods
. the plan, which had the written approval of the Chairman and every member of the Joint Chiefs of Staff, called for innocent people to be shot on American streets; for boats carrying refugees fleeing Cuba to be sunk on the high seas; for a wave of violent terrorism to be launched in Washington, D.C., Miami, and elsewhere. People would be framed for bombings they did not commit; planes would be hijacked. Using phony evidence, all of it would be blamed on Castro, they would garner public and international backing needed to launch their war. The original memo suggested that,
"We could develop a communist Cuban terror campaign in the Miami area, in other Florida cities, and even in Washington."
One part of the plan seriously considered involvement in the launch of
John Glenn, the first American to orbit the earth
. On February 20, 1962, Glenn was to lift off from Cape Canaveral, Florida, on his historic journey. The flight was to carry the banner of America's virtues of truth, freedom, and democracy into orbit high over the planet. The proposal was should the rocket explode and kill Glenn,
"the objective is to provide irrevocable proof that...the fault lies with the Communists et al Cuba."
When the attacks finished, the government would release incriminating documents
"substantiating Cuban involvement...World opinion and the United Nations forum should be favorably affected by developing the international image of the Cuban government as rash and irresponsible."
President Kennedy rejected the proposal.
Discussion of Operation Northwoods continued to percolate thorough popular culture after the 9/11 attack, sometimes drawing parallels to other events, such as the assassination of JFK.
Although the Operation Northwoods documents are clearly evidence that US military officials are capable of considering plans involving the murder of US citizens in a false-flag operation blaming innocent parties, it is not evidence of how the 9/11 attack was carried out. This distinction is lost by many 9/11 theorists who cite Northwoods' envisioning of substitutions of military aircraft for civilian jetliners as evidence of plane swapping on 9/11/01. For example, the first part of the film
Loose Change 9/11: An American Coup
highlights passages from the Northwoods documents about plane substitution, while later parts assert, without evidence, that the Pentagon and Twin Towers were not hit by jetliners.
NOTE: here is a PDF of the Operation Northwoods memorandum...also an ABC News expose of the operation...Lon
SUGGESTED READING:
Body of Secrets: Anatomy of the Ultra-Secret National Security Agency
JFK and the Unspeakable: Why He Died and Why It Matters
The Castro Obsession: U.S. Covert Operations Against Cuba, 1959-1965
The Big Bamboozle: 9/11 and the War on Terror
Spirit Rescue International™
Providing no-cost professional spiritual help, personal support and guidance
Take the first step towards genuine peace of mind
---------------
Sign up for the
Spirit Rescue International Newsletter
The Spirit Rescue International™ Haunted Help Forum
Discussion of paranormal and spiritual phenomena,
including peer support for those with questions or concerns

*Join Our Group On Facebook*
Join Eric Altman and Lon Strickler
*LIVE*
each Sunday at 8 PM ET as we go
Beyond the Edge!
--> Buy official 'Beyond the Edge Radio' gear <--
'Phantoms & Monsters: Cryptid Encounters' Now Available!
Don't have a Kindle device? No problem...
Free Reading Apps: Your Kindle purchase can be sent automatically to your Android, iPad, iPhone, PC, Mac, BlackBerry, or Windows Phone 7 device.
DOWNLOAD A 'FREE APP' HERE!
Borrow this book for free on a Kindle device with Amazon Prime.
Buy a Kindle today

and start your Amazon Prime free trial
to borrow this book and others at no cost.
ANOMALIST BOOKS
Works on maverick science, unexplained mysteries, unorthodox theories, strange talents, and unexpected discoveries. Please check out their excellent and diverse catalog
"The latest news from beyond the mainstream"
Join Ben & Aaron for their weekly podcasts!
Check out Mysterious Universe Plus+ all access format!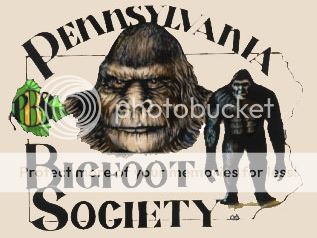 Click to submit a sighting report or encounter
Give a personal and authentic gift from their favorite celebrity

Free shipping - Bonded dealer - PCI certified
Labels: conspiracy, Cuba, false flag, government, jfk assassination, military, Operation Northwoods
Have you had a close encounter or witnessed something unusual? Send us an email