FACT: The six-legged soldiers have been tested in the past:
For decades, the U.S. Army examined whether infected mosquitoes could be used in so-called
"entomological warfare."
This is a type of biological warfare that uses various insects to attack the enemy. The concept has existed for centuries and research and development have continued into the modern era. Entomological warfare has been used in battle by Japan and several other nations have developed and been accused of using an entomological warfare program.
In 1955, a U.S. military entomological warfare field test dispersed over 300,000
Aedes aegypti mosquitoes
(a species capable of carrying Yellow Fever and Dengue Fever viruses) from aircraft and through ground dispersal methods. The campaign was cleverly called
Operation Big Buzz
, and the mosquitoes buzzed their way into residential areas in and around Savannah, Georgia. In 1956,
Operation Drop Kick
dropped 600,000 mosquitoes over the Avon Park Bombing Range, Florida.
In both cases, the mosquitoes did not carry any disease. They were test weapons, part of the military's entomological warfare team, which studied the bugs' ability to disperse and attack. Results found that the six-legged soldiers successfully feasted on humans and guinea pigs placed near the drop area.
In 1954,
Operation Big Itch
dropped 300,000 rat fleas in the Western Utah Desert. The military wanted to test if fleas could effectively carry and transmit disease. During one test, a bug-bomb failed to drop, cracking open inside the plane. The fleas swarmed the cabin, biting everybody aboard.
At the time, the military planned to build an insect farm, a facility that could produce 100 million infected mosquitoes per month. The program targeted several cities within the Soviet Union...though there has never been any evidence of it's use.
The
Biological and Toxic Weapons Convention (BWC) of 1972
does not specifically mention insect vectors in its text...though the language of the treaty, however, does cover vectors. Article I bans
"Weapons, equipment or means of delivery designed to use such agents or toxins for hostile purposes or in armed conflict."
It would appear, due to the text of the BWC, that insect vectors as an aspect of entomological warfare are covered and outlawed by the Convention. The issue is less clear when warfare with uninfected insects against crops is considered.
Terrorists could use 'insect-based' biological weapons
In an article published in January 2009, Jeffrey Lockwood, professor of entomology at Wyoming University and author of
Six-Legged Soldiers: Using Insects as Weapons of War
said Rift Valley Fever or other diseases could be transported into a country by a terrorist with a suitcase.
"I think a small terrorist cell could very easily develop an insect-based weapon."
He said it would
"probably be much easier"
than developing a nuclear or chemical weapon, arguing:
"The raw material is in the back yard."
He continued:
"It would be a relatively easy and simple process. A few hundred dollars and a plane ticket and you could have a pretty good stab at it."
Governments, he advised, needed to have robust
"pest management infrastructure that's able to absorb and respond to an introduction"
of infected insects, he said.
Trying to stop everything coming in at the border would not work, he said.
Rift Valley Fever is an east African disease which
"can cause severe disease in both animals and humans, leading to high rates of disease and death"
according to the World Health Organisation.
However, WHO says that
"the vast majority of human infections result from direct or indirect contact with the blood or organs of infected animals."
NOTE: May I suggest you read Six-Legged Soldiers: Using Insects as Weapons of War
- a portrait of the many weirdly creative, truly frightening, and ultimately powerful ways in which insects have been used as weapons of war, terror, and torture...Lon
SUGGESTED READING:
A Higher Form of Killing: The Secret History of Chemical and Biological Warfare
Biohazard: The Chilling True Story of the Largest Covert Biological Weapons Program in the World--Told from Inside by the Man Who Ran It
Living Weapons: Biological Warfare and International Security (Cornell Studies in Security Affairs)
Spirit Rescue International™
Providing no-cost professional spiritual help, personal support and guidance
Take the first step towards genuine peace of mind
---------------
Sign up for the
Spirit Rescue International Newsletter
The Spirit Rescue International™ Haunted Help Forum
Discussion of paranormal and spiritual phenomena,
including peer support for those with questions or concerns

*Join Our Group On Facebook*
Join Eric Altman and Lon Strickler
*LIVE*
each Sunday at 8 PM ET as we go
Beyond the Edge!
--> Buy official 'Beyond the Edge Radio' gear <--
'Phantoms & Monsters: Cryptid Encounters' Now Available!
Don't have a Kindle device? No problem...
Free Reading Apps: Your Kindle purchase can be sent automatically to your Android, iPad, iPhone, PC, Mac, BlackBerry, or Windows Phone 7 device.
DOWNLOAD A 'FREE APP' HERE!
Borrow this book for free on a Kindle device with Amazon Prime.
Buy a Kindle today

and start your Amazon Prime free trial
to borrow this book and others at no cost.
ANOMALIST BOOKS
Works on maverick science, unexplained mysteries, unorthodox theories, strange talents, and unexpected discoveries. Please check out their excellent and diverse catalog
"The latest news from beyond the mainstream"
Join Ben & Aaron for their weekly podcasts!
Check out Mysterious Universe Plus+ all access format!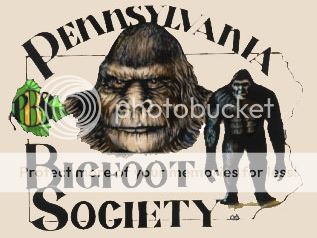 Click to submit a sighting report or encounter
Give a personal and authentic gift from their favorite celebrity

Free shipping - Bonded dealer - PCI certified
Labels: biological weapons, conspiracy, entomological warfare, government, military
Have you had a close encounter or witnessed something unusual? Send us an email