FACT: The government poisoned alcohol supplies to discourage comsumption during Prohibition
As the
'Roaring '20s'
roared on, alcoholism dramatically increased. Prohibition was instituted with ratification of the
Eighteenth Amendment to the United States Constitution
on January 16, 1919, which prohibited the
"...manufacture, sale, or transportation of intoxicating liquors within, the importation thereof into, or the exportation thereof from the United States..."
Congress passed the
'Volstead Act' on October 28, 1919
, to enforce the law, but most large cities were uninterested in enforcing the legislation, leaving an understaffed federal service to go after bootleggers.
Although alcohol consumption did decline as a whole, there was a rise in alcohol consumption in many cities along with significant increases in organized crime related to its production and distribution. Speakeasies were everywhere.
Frustrated that people continued to consume so much alcohol even after it was banned, federal officials had decided to try a different kind of enforcement...by poisoning the watering hole. They ordered the poisoning of industrial alcohols manufactured in the United States.
Most liquor in the 1920s was made from industrial alcohol, used in paints, solvents, and fuel. Bootleggers stole about 60 million gallons a year, redistilling the swill to make it drinkable. To drive rumrunners away, the Treasury Department started poisoning industrial hooch with methyl alcohol. But bootleggers kept stealing it, and people started getting sick.
When dealers noticed something wrong, they hired chemists to renature the alcohol, making it drinkable again. Dismayed, the government threw a counterpunch and added more poison...kerosene, gasoline, chloroform, and higher concentrations of methyl alcohol. Again, it didn't deter drinking; the booze business carried on as usual. Although mostly forgotten today, the
'chemist's war of Prohibition'
remains one of the strangest and most deadly decisions in American law-enforcement history.
During Prohibition, the official sense of higher purpose kept the poisoning program in place. As the Chicago Tribune editorialized in 1927:
"Normally, no American government would engage in such business. It is only in the curious fanaticism of Prohibition that any means, however barbarous, are considered justified."
Others, however, accused lawmakers opposed to the poisoning plan of being in cahoots with criminals and argued that bootleggers and their law-breaking alcoholic customers deserved no sympathy.
In 1926, in New York City, 1,200 were sickened by poisonous alcohol; 400 died. The following year, deaths climbed to 700. These numbers were repeated in cities around the country as public-health officials nationwide joined in the angry clamor. Furious anti-Prohibition legislators pushed for a halt in the use of lethal chemistry.
Officially, the special denaturing program ended only once the
18th Amendment was repealed in December 1933.
But the chemist's war itself faded away before then. Slowly, government officials quit talking about it. And when Prohibition ended and good grain whiskey reappeared, it was almost as if the poisonous measures taken to enforce it had never quite happened. The federal poisoning program, by some estimates, had killed at least 10,000 people.
NOTE: May I suggest you read The Poisoner's Handbook: Murder and the Birth of Forensic Medicine in Jazz Age New York
...very interesting concoction of public and private use of poisons. Ken Burns: Prohibition
was an excellent documentary. Go to the website and search for your local PBS station's next presentation...Lon
Sources:

The Poisoner's Handbook: Murder and the Birth of Forensic Medicine in Jazz Age New York
Last Call: The Rise and Fall of Prohibition
Bootleg: Murder, Moonshine, and the Lawless Years of Prohibition
Ken Burns: Prohibition [Blu-ray]
Spirit Rescue International™
Providing no-cost professional spiritual help, personal support and guidance
Take the first step towards genuine peace of mind
---------------
Sign up for the
Spirit Rescue International Newsletter
The Spirit Rescue International™ Haunted Help Forum
Discussion of paranormal and spiritual phenomena,
including peer support for those with questions or concerns

*Join Our Group On Facebook*
Join Eric Altman and Lon Strickler
*LIVE*
each Sunday at 8 PM ET as we go
Beyond the Edge!
--> Buy official 'Beyond the Edge Radio' gear <--
'Phantoms & Monsters: Cryptid Encounters' Now Available!
Don't have a Kindle device? No problem...
Free Reading Apps: Your Kindle purchase can be sent automatically to your Android, iPad, iPhone, PC, Mac, BlackBerry, or Windows Phone 7 device.
DOWNLOAD A 'FREE APP' HERE!
Borrow this book for free on a Kindle device with Amazon Prime.
Buy a Kindle today

and start your Amazon Prime free trial
to borrow this book and others at no cost.
ANOMALIST BOOKS
Works on maverick science, unexplained mysteries, unorthodox theories, strange talents, and unexpected discoveries. Please check out their excellent and diverse catalog
"The latest news from beyond the mainstream"
Join Ben & Aaron for their weekly podcasts!
Check out Mysterious Universe Plus+ all access format!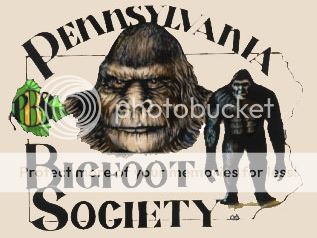 Click to submit a sighting report or encounter
Give a personal and authentic gift from their favorite celebrity

Free shipping - Bonded dealer - PCI certified
Labels: Congress, conspiracy theory, crime, government, murder, poison, Prohibition, The Consitution
Have you had a close encounter or witnessed something unusual? Send us an email