FACT: The FBI's COINTELPRO did it for 15 years
The FBI has never been a fan of critics. During the second
Red Scare
, the Bureau fought dissenters, launching a covert program called
COINTELPRO
(an acronym for Counter Intelligence Program). Its mission? To
"expose, disrupt, misdirect, discredit, or otherwise neutralize
" rebellious people and groups.
Under COINTELPRO, the FBI oversaw 2000 subversive smear operations. Agents bugged phones, forged documents, and planted false reports to create a negative public image of dissenters. COINTELPRO targeted hate groups like the KKK, but it also kept close watch on the 'New Left,' like civil rights marchers and women's rights activists. It tracked Muhammad Ali, Malcolm X, John Lennon, and Ernest Hemingway.
Few, however, were watched as closely as
Martin Luther King Jr
. After MLK gave his famous 'I Have a Dream' speech, this memo floated through FBI offices:
"In the light of King's powerful demagogic speech yesterday he stands heads and shoulders over all other Negro leaders put together when it comes to influencing great masses of Negros. We must mark him now, if we have not done so before, as the most dangerous Negro of the future in this nation from the standpoint of communism, the Negro, and national security."
King became an unofficial 'Enemy of State'. Agents tracked his every move, performing a
"complete analysis of the avenues of approach aimed at neutralizing King as an effective Negro leader.
" When a wiretap revealed King's extramarital affair, the FBI sent him an anonymous letter, predicting that blackmail was in his future.
"You are a colossal fraud and an evil, vicious one at that,
" the letter said. A month later, MLK accepted the Nobel Peace Prize. -
mentalfloss.com / vault.fbi.gov / whatreallyhappened.com
Transcript
KING,

In view of your low grade... I will not dignify your name with either a Mr. or a Reverend or a Dr. And, your last name calls to mind only the type of King such as King Henry the VIII...

King, look into your heart. You know you are a complete fraud and a great liability to all of us Negroes. White people in this country have enough frauds of their own but I am sure they don't have one at this time anywhere near your equal. You are no clergyman and you know it. I repeat you are a colossal fraud and an evil, vicious one at that. You could not believe in God... Clearly you don't believe in any personal moral principles.

King, like all frauds your end is approaching. You could have been our greatest leader. You, even at an early age have turned out to be not a leader but a dissolute, abnormal moral imbecile. We will now have to depend on our older leaders like Wilkins, a man of character and thank God we have others like him. But you are done. Your "honorary" degrees, your Nobel Prize (what a grim farce) and other awards will not save you. King, I repeat you are done.

No person can overcome facts, not even a fraud like yourself... I repeat — no person can argue successfully against facts... Satan could not do more. What incredible evilness... King you are done.

The American public, the church organizations that have been helping — Protestant, Catholic and Jews will know you for what you are — an evil, abnormal beast. So will others who have backed you. You are done.

King, there is only one thing left for you to do. You know what it is. You have just 34 days in which to do it (this exact number has been selected for a specific reason, it has definite practical significance). You are done. There is but one way out for you. You better take it before your filthy, abnormal fraudulent self is bared to the nation.
COINTELPRO shut down in 1971, although the FBI continued to monitor certain groups. In the 1990s, it tracked PETA and put members of Greenpeace on its terror watch list.
NOTE: Here's a link to an excellent documentary: COINTELPRO: The FBI's War on Black America. As well, this site contains a lot of useful information on COINTELPRO...Lon
Cointelpro: The FBI's Secret War on Political Freedom
Racial Matters: The FBI's Secret File on Black America, 1960-1972
The FBI, COINTELPRO, And Martin Luther King, Jr.: Final Report Of The Select Committee To Study Governmental Operations With Respect To Intelligence Activities
Spirit Rescue International™
Providing no-cost professional spiritual help, personal support and guidance
Take the first step towards genuine peace of mind
---------------
Sign up for the
Spirit Rescue International Newsletter
The Spirit Rescue International™ Haunted Help Forum
Discussion of paranormal and spiritual phenomena,
including peer support for those with questions or concerns

*Join Our Group On Facebook*
Join Eric Altman and Lon Strickler
*LIVE*
each Sunday at 8 PM ET as we go
Beyond the Edge!
--> Buy official 'Beyond the Edge Radio' gear <--
'Phantoms & Monsters: Cryptid Encounters' Now Available!
Don't have a Kindle device? No problem...
Free Reading Apps: Your Kindle purchase can be sent automatically to your Android, iPad, iPhone, PC, Mac, BlackBerry, or Windows Phone 7 device.
DOWNLOAD A 'FREE APP' HERE!
Borrow this book for free on a Kindle device with Amazon Prime.
Buy a Kindle today

and start your Amazon Prime free trial
to borrow this book and others at no cost.
ANOMALIST BOOKS
Works on maverick science, unexplained mysteries, unorthodox theories, strange talents, and unexpected discoveries. Please check out their excellent and diverse catalog
"The latest news from beyond the mainstream"
Join Ben & Aaron for their weekly podcasts!
Check out Mysterious Universe Plus+ all access format!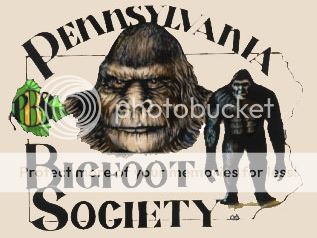 Click to submit a sighting report or encounter
Give a personal and authentic gift from their favorite celebrity

Free shipping - Bonded dealer - PCI certified
Labels: conspiracy theory, FBI, government, Martin Luther King
Have you had a close encounter or witnessed something unusual? Send us an email