This week we welcome Jason Offutt to the BTE airway. Jason's interest in the paranormal was sparked at the age of ten when he witnessed an apparition in his childhood home. He began his journalism career as an editor for 'The Examiner' (Independence, MO) and subsequently became a correspondent for the newspaper and currently teaches journalism at Northwest Missouri State University. Jason has written several books and a wide variety of articles on paranormal subjects including shadow people, black eyed children, dangerous hauntings, etc.
Jason Offutt
is a syndicated columnist, author, college journalism instructor, and fan of all things strange. At various times in his career, he has also been a newspaper editor, general assignment reporter, photographer, newspaper consultant, bartender, farm hand, and the mayor of a small Midwestern town. His books about the paranormal,
Paranormal Missouri Show Me Your Monsters
What Lurks Beyond: The Paranormal in Your Backyard
Darkness Walks: The Shadow People Among Us
Haunted Missouri: A Ghostly Guide to the Show-Me-State's Most Spirited Spots
and and a collection of parenting humor entitled
On Being Dad [Paperback]
He has been named humor writer of the year multiple times by the Missouri Press Association. He lives with his wife and children in Maryville, Missouri. Jason is available for interviews, speaking engagements and beer festivals. E-mail all serious inquiries to:
jasonoffutt@hotmail.com
His blog website address is
from-the-shadows.blogspot.com
and his official website is
www.jasonoffutt.com
This event is listed at 'Beyond The Edge Radio' Facebook Events and Google+ Events - Click the links and let us know you'll be there!
Join Eric Altman, Lon Strickler and Sean Forker
each Sunday at 8 PM ET as we go
Beyond the Edge!
Call toll free 1-877-677-2858 during the live broadcast

Go to our Facebook page at Beyond the Edge - Facebook
Spirit Rescue International™
Providing no-cost professional spiritual help, personal support and guidance
Take the first step towards genuine peace of mind
---------------
Sign up for the
Spirit Rescue International Newsletter
The Spirit Rescue International™ Haunted Help Forum
Discussion of paranormal and spiritual phenomena,
including peer support for those with questions or concerns

*Join Our Group On Facebook*
Join Eric Altman and Lon Strickler
*LIVE*
each Sunday at 8 PM ET as we go
Beyond the Edge!
--> Buy official 'Beyond the Edge Radio' gear <--
'Phantoms & Monsters: Cryptid Encounters' Now Available!
Don't have a Kindle device? No problem...
Free Reading Apps: Your Kindle purchase can be sent automatically to your Android, iPad, iPhone, PC, Mac, BlackBerry, or Windows Phone 7 device.
DOWNLOAD A 'FREE APP' HERE!
Borrow this book for free on a Kindle device with Amazon Prime.
Buy a Kindle today

and start your Amazon Prime free trial
to borrow this book and others at no cost.
ANOMALIST BOOKS
Works on maverick science, unexplained mysteries, unorthodox theories, strange talents, and unexpected discoveries. Please check out their excellent and diverse catalog
"The latest news from beyond the mainstream"
Join Ben & Aaron for their weekly podcasts!
Check out Mysterious Universe Plus+ all access format!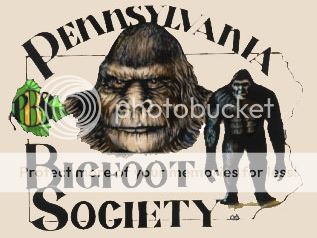 Click to submit a sighting report or encounter
Give a personal and authentic gift from their favorite celebrity

Free shipping - Bonded dealer - PCI certified
Labels: Beyond the Edge Radio, black-eyed children, Jason Offutt, paranormal, shadow people
Have you had a close encounter or witnessed something unusual? Send us an email