Did Russian Prime Minister Disclose Alien Presence Among Us?
''Men in Black'' agents K and J may be about to recruit a new Russian assistant: Prime Minister Dmitry Medvedev.
Medvedev has spoken about top secret files on aliens that may have landed in Russia.
In footage recorded Friday after a television interview, the former president joked that each Russian leader gets two folders with information about extraterrestrials that visited our planet — and stayed here.
Unseen on camera footage, he is heard telling a Ren TV journalist he could not tell ''how many of them are among us, because it may cause panic.'' He said more details could be found in Barry Sonnenfeld's ''Men in Black'' films.
During his 2008-2012 presidency, Medvedev showed a sense of humor slightly more subtle that Putin's sometimes brutal jokes. -
Boston
Video - Alien invasion confirmed by Russian PM
Alien Agenda: Investigating the Extraterrestrial Presence Among Us
There Were Giants Upon the Earth: Gods, Demigods, and Human Ancestry: The Evidence of Alien DNA (Earth Chronicles)
Aliens Among Us: Would You Like to Know the Truth About Extraterrestrials?
**********
UFO Crashes Off Okinawa Story Bogus
According to the site In Other Newz, Nippon Television reported December 5th that "an Unidentified Flying Object, a UFO, went down off the coast of Okinawa, an island at the southern tip of Japan. Several news crews, along with police and emergency vehicles, rushed to the scene just in time to see the UFO sink into the water, according to multiple sources."

Japanese Navy officials have released the first ever photo of the UFO that crashed off the coast of Okinawa yesterday. The photo appears grainy and somewhat unclear since the vessel is submerged underwater but clearly shows a power source still glowing brightly atop the aircraft's dome.

"We wanted to release this photo to the world and confirm the reports issued yesterday," said Japanese Navy spokesman Yoshido Hari. "This picture will give credence to what some of our citizens living on Okinawa witnessed yesterday. We clearly still have many days of salvaging ahead of us but we will take our time and bring the aircraft up in one piece. We must preserve the object as much as possible."

Numerous reports began to circulate around the globe yesterday about a possible UFO crash off the coast of Okinawa. Many people, including the mainstream media, believed the reports to be false or an elaborate prank. The picture snapped by Japanese Navy divers will put those thoughts of falsity to rest.

"This is not a joke," said Hari, speaking candidly to reporters. "We have clear evidence at the bottom of the ocean that indicates UFO presence. What the world once thought virtually impossible is now a reality. It is up to us to preserve that reality in order to study the structure of the vessel and perhaps even the alien lifeforms inhabiting it."

Several scientists from the United States have already been dispatched by the U.S. government and will arrive in Tokyo sometime today. It is unclear, however, if the vessel will be moved to the capital city for further study and research or if it will remain housed in a hangar on Okinawa.

"At this early junction, we can't say for sure where we will be conducting our studies," said Hari. "Our main objective at the moment is salvaging the giant aircraft in one piece. We must get it out of the water before saltwater eats away critical pieces. Obviously, keeping the structure intact would be optimal."

Asked if the Japanese Navy had any intentions of releasing future photos of the downed UFO, Hari commented, "At this time we have no other photos to release. The water is somewhat murky and the picture released to the world this morning is the best quality available at this time. We will try to produce other photos of the vessel as conditions improve."

Japanese Prime Minister Yoshihiko Noda is expected to arrive on the small island sometime tomorrow to speak with Navy representatives regarding the salvaging of the UFO. Needless to say, the Japanese government has a huge interest in preserving the aircraft as it will be used for future research endeavors.

It was a good story and well written but unfortunately appears not to be true. No Japanese news sources are reporting the event.

What appears to be a pink-colored UFO hovering in the sky in these Google street view images of Jacksonville, Texas is suspiciously similar to the UFO photo allegedly released by the Japanese Navy. Do the images below offer confirmation of the story or confirmation of a hoax? - Before Its News
**********
'Sky Booms' Over Arizona
Jean Swesey was doing homework with her son in Cottonwood when it happened.
"It was a whole series of booms," Swesey said. "Up to six or seven. It was fast, it went loud. We were quiet and then my daughter down the hall screams really loud, 'Did you hear that?' I sat there for a second and I heard another set."
Swesey wasn't alone. Residents in communities in and around Verde Valley and as far as Flagstaff called 911 or their police and fire departments to report the strange booming sounds.
"It sounded like thunder, but underground," Swesey said. "Like muffled thunder. And all the dogs in the neighborhood, all of them that were outside all started barking at once."
CBS 5 News first received reports of the explosion-like noises shortly after 5 p.m. Tuesday and began checking with law enforcement and government sources. The U.S. Geological Survey reports no significant earthquake activity in Arizona that could have created the booms.
The Yavapai County Sheriff's Office had deputies in the area who either heard it or tried to respond to resident calls. They found nothing.
The Sedona Fire District dispatched a crew to check a report of a strange odor, but that was unfounded and may not be related to the sounds.
The Camp Verde Marshal also received a number of phone calls about the booms. Officers found no evidence of any explosions.
But the Verde Valley contains large expanses of uninhabited land. "Maybe when the light comes back they'll find something," said Gary Johnson of Sedona Fire.
Swesey sure hopes so. "It was just, 'boom-boom-boom-boom-boom all over the Verde Valley."
Did you hear it? Tell CBS 5 News where you are and what it sounded like. -
KPHO
**********
Most Expensive Coffee in the World....made from elephant dung
Forget robusta and arabica - this is the world's most expensive coffee, given its unique flavour by...an elephant's digestive tract.
The thought of a coffee bean passing through an elephant's internal organs might not leave coffee-lovers overly enthused.
But the unique coffee, created in the hills of northern Thailand, is now the world's most expensive variety.
Attendants scurry to collect the huge animals' dung, before forensically sifting through it for the valued beans.
The provenance of the beans may leave some connoisseurs feeling nauseous, but the coffee's price tag certainly places the bean at the highest end of the huge global market.
The coffee is priced at $1,100 (£685) per kilogram. Read more at
Daily Mail
**********
Wanna try meth? Thank again....
This is why I enjoy reading the British press...they don't sugar-coat anything! Especially when the story comes from the US.
A new anti-drug advertisement shows the devastating physical transformation addicts experience after years of meth use.
The photos, that show a shocking Dorian Gray-like deterioration, were compiled from mug shots of drug users that were arrested repeatedly over the years.
The continued drug use caused horrific damage to the drug users' skin with sores and scarring - that can be caused by uncontrollable scratching during a hallucination when the addict imagines bugs are crawling under their skin. Go to
The horror of Meth
for the photo proof.
Methland: The Death and Life of an American Small Town
No Speed Limit: The Highs and Lows of Meth
Spirit Rescue International™
Providing no-cost professional spiritual help, personal support and guidance
Take the first step towards genuine peace of mind
---------------
Sign up for the
Spirit Rescue International Newsletter
The Spirit Rescue International™ Haunted Help Forum
Discussion of paranormal and spiritual phenomena,
including peer support for those with questions or concerns

*Join Our Group On Facebook*
Join Eric Altman and Lon Strickler
*LIVE*
each Sunday at 8 PM ET as we go
Beyond the Edge!
--> Buy official 'Beyond the Edge Radio' gear <--
'Phantoms & Monsters: Cryptid Encounters' Now Available!
Don't have a Kindle device? No problem...
Free Reading Apps: Your Kindle purchase can be sent automatically to your Android, iPad, iPhone, PC, Mac, BlackBerry, or Windows Phone 7 device.
DOWNLOAD A 'FREE APP' HERE!
Borrow this book for free on a Kindle device with Amazon Prime.
Buy a Kindle today

and start your Amazon Prime free trial
to borrow this book and others at no cost.
ANOMALIST BOOKS
Works on maverick science, unexplained mysteries, unorthodox theories, strange talents, and unexpected discoveries. Please check out their excellent and diverse catalog
"The latest news from beyond the mainstream"
Join Ben & Aaron for their weekly podcasts!
Check out Mysterious Universe Plus+ all access format!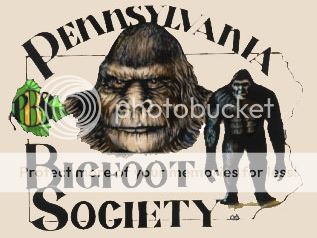 Click to submit a sighting report or encounter
Give a personal and authentic gift from their favorite celebrity

Free shipping - Bonded dealer - PCI certified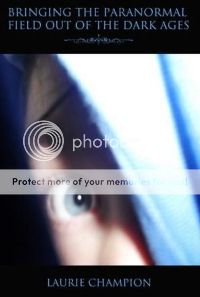 Labels: alternative news, bizarre, breaking news, fortean, oddball, weird
Have you had a close encounter or witnessed something unusual? Send us an email