Paranormal presence haunts home of Iowa baseball players
Every night when he got ready to go to bed, Hawkeye baseball player Trevor Kenyon usually left his TV on the Big Ten Network. One night, he decided to fall asleep to FX.
When he returned to his room after brushing his teeth, he discovered his TV had been changed to BTN. Kenyon turned the TV off and put the remote on the floor next to his bed. When he rolled over, he discovered the remote next to him on the pillow. After that, Kenyon turned the TV back on to BTN and let "Tim" watch sports as he fell asleep.
Kenyon, along with five other members of the Iowa baseball team and one club hockey player, recently learned they might not be the only ones living in their house on North Dubuque Street. A local paranormal-investigating task force claims to have confirmed the residents have two spirits in their house. One, an older, grandfatherly figure — whom the guys have named "Tim" — roams the halls and rooms of the three-story house. Another, a younger girl, stays put in one particular room of the house.
"We've lived here over the past two years," junior pitcher Aaron Smit said. "But over the past few months, we noticed things getting a little bit weird. We had a kid in here who thought he saw a ghost — a shadow in a form of a human."
That experience made Smit, and the rest of his roommates, think about some other not-so-normal things that have happened in their residence before.
"We thought about how [baseball player Taylor Zeutenhorst] said he saw a little girl in his bedroom," Smit said. "There was a time in the morning where someone was slamming the door, and we heard sprinting up the stairs. Everyone assumed it was me, but I told them I was in bed."
Members of the house began noticing chairs being moved around in the kitchen late at night. And on two separate occasions, girlfriends of players have had underwear removed from them while sleeping, even though they were wearing pants. Each time, the undergarments were discovered in another place. Smit said the list "sort of goes on."
One of the more peculiar stories comes from a room in the attic of the house. Kenyon, a junior catcher who has lived in the furnished attic all year, said that for whatever reason, there were times he couldn't find the energy to leave his bed or his room.
"I never wanted to leave the room. I had no motivation," he said. "I usually have high energy. I would get depressed — be in there moping around, wondering, 'What the hell am I doing?' "
Other teammates who have lived in Kenyon's room in the past have told him they experienced similar things and feelings of exhaustion while in the room.
The baseball players said they were puzzled by all the strange happenings, and it wasn't until they had an unexpected visitor to their house that they thought of the possibility of a ghost.
They said one day, a man around 50 years old showed up at the house, saying he was a former tenant there who wished to walk around. As the guys were showing the man the house, he said it had been a funeral home in the 1920s.
"Things had been happening for a while, so after that, we decided to call someone," Kenyon said.
The Davenport native scoured the Internet for someone who might be able to confirm or deny the presence of a ghost or otherworldly spirits in their home. He came across the Facebook page of Paranormal Activity Support Team. The group of four women, three with jobs working in labs in the area and one a business owner, investigate paranormal happenings for free in Iowa as a hobby.
"We did an interview first," group member Lacy Benter said. "We thought, 'Is this for real? They might be yanking our chain.' It was a group of college guys, after all. But we went there, and they were all excited about it; they were pumped. Everyone had a story."
All four members of the paranormal group entered the house with their equipment to see if they could confirm or deny the presence of a spirit, or spirits, in the house. The tools they brought included thermometers, infrared cameras, voice recorders, dowsing rods, and equipment to detect electromagnetic fields.
They said that the temperature drops dramatically in a room if a paranormal spirit is around — the reason for the thermometers. The recorder is for catching sounds they may not have heard while conducting an investigation, but for this case, group member Sandy Marler said, the dowsing rods were the tools the members used most.
She said they had some of the members of the house hold a rod in each hand and ask a supposed spirit a question. If the rods crossed, that meant a spirit answered the question with "Yes," and if the rods moved apart or outward, that meant "No."
"We did find there are two spirits staying there," Marler said. "We got information that there was an older, grandfather-like gentlemen and a little girl around the age of 10, but they were not related."
Kenyon told them about the problems he was having in his room, and they had a simple solution: Ask the spirit to stop stealing his energy.
"I don't think he was trying to take his energy to be mean," Benter said. "Sometimes, to get attention, they take energy. It can be harmful to people; they can get ill or be overcome with severe depression. I don't think this one meant it to be harmful, but some do."
Dowsing rods in hand, Kenyon asked the spirit Tim if he would stop draining him of his energy. The rods crossed "Yes," and Kenyon said he hasn't had a problem with a lack of energy since.
"Before, if I didn't set an alarm, I wouldn't get out of bed until 2 p.m.," he said. "Now, I don't need to set an alarm. I can get up at 8 a.m. naturally."
The paranormal group members determined that the spirits are not out to harm any members of the house. The baseball players decided that they have had enough of the paranormal, though, and decided not to renew their lease for next year. A new group of young men will be tasked with sharing the house with two apparent non-rent-paying entities for at least the next academic year.
The players could take measures to rid their house of the spirits, but because no harm has been done, they have decided to let their guests be.
"I'm on Tim's good side," first baseman Brian Niedbalski said. "I want to leave it that way." -
Daily Iowan
**********
A3 'ghost crash' remembered
It was the day after the Surrey Police press team's Christmas party, and no-one expected to be spending it fielding calls about ghosts.
However, Tuesday this week (December 11) was 10 years to the day since a frenzy of calls about a spooky apparition spotted on the A3 southbound near Guildford welcomed them back to work, giving birth to a ghost story that has gone down in Surrey folklore.
It all began on that dark December Sunday night in 2002 when a member of the public reported seeing a car lose control and leave the A3 around 100 metres before the emergency slip road at Burpham.
Police were called to the scene to search for the wreckage, but were unable to find any trace of a crash – that was until an officer stumbled upon a maroon Vauxhall Astra nose down in a ditch, covered in undergrowth.
There was one irregular detail though - the car had not crashed recently. In fact it had lay undiscovered for five months, confirmed by the additional discovery of a decomposed body nearby.
Hysteria greeted the findings, as it was suggested in the national press that the sighting of the car leaving the road just the night before could only have been a ghostly replay of the fatal crash earlier in the year.
This view was not shared by Surrey Police, with a spokeswoman insisting that the incident had only ever been treated as a regular road traffic collision and the fact the car was obscured by leaves and branches most probably prevented it from being reported earlier.
Even if motorists had spotted the vehicle, she added, they may have assumed it was already being dealt with.
The body was identified from dental records as that of 21-year-old Christopher Brian Chandler from Middlesex, who had been on the run from the Metropolitan Police since July 16 that year. He was wanted for robbery.
One man who will not forget the day in a hurry is Steve Casey, an employee at McAllister's Recovery, who worked for Maco Recovery Services at the time.
He attended the crash scene the following day to tow the car away, and remembers the skeleton being recovered at the same time.
"The car was badly damaged," said Steve, who was in his 40s at the time.
"It was written off and rusty, and it was an old car. Someone said afterwards that there might have been a ghost involved, but you aren't told that at the time. I was just getting on with the job."
Although he now makes light of the incident a decade on, Steve admitted to being "a bit worried" by the presence of a skeleton during the removal of the car, and said he still remembered what he saw when he drives down the A3 past Burpham.
"I think about it every time," he added. -
Get Surrey
**********
Old Man Hayes
This is a true story. When I was about twelve or so my family moved into a rural neighborhood called Hayes Glenn. It was some old farm land owned by a man named Mr. Hayes. We built a new home on five acres and moved in the winter of 1986. About a year or so later another house was being built next door to us. Being kids me and a good friend would hang out in the house while it was being built. One day we were just sitting in the unfinished house talking when we both heard foot steps coming down the hall right toward us. They were very loud because there was no carpet on the concrete foundation so they could clearly be heard. I looked down the hall and there was no one there. Thinking the owners were there we ran out of the house but I soon realized there was no body there.

A couple of weeks later I awoke up about two in the morning. My room was on the side of our house that overlooked the property that the house was being built on. I don't know why but I looked out of the window and clearly saw an old man standing outside of the house. I could see him in the moonlight. I went and woke my mom up but when she got to my room he was gone. Nothing else happened. The house was finished and a couple of years passed. I happened to be talking to a friend's dad who lived in the area. He was a police officer who, about 10 years before all of this, handled the case of old man Hayes...the farmer who had hung himself in a barn exactly were the neighbors house was built. - Anonymous Reader
**********
Mayan apocalypse: Turkish village becomes latest doomsday hotspot
Some New Age spiritualists are convinced of a December 21 "doomsday" foretold by Mayan hieroglyphs – at least according to some interpretations.
Sirince, a village of around 600 inhabitants near the ancient Greek city of Ephesus, has a positive energy according to the doomsday cultists, who say that it is close to an area where Christians believe the Virgin Mary ascended to heaven.
The Mayan prophecy has sparked a tourism boom in the village, which is now expected to host more than 60,000 visitors according to local media.
"It is the first time we witness such an interest during the winter season," said Ilkan Gulgun, one of the hotel owners in Sirince, quoted by the media.
He said the tourists at his hotel believed that the positive energy of Sirince would save them from an apocalyptical catastrophe.
An ancient Greek village, Sirince is home to boutique hotels attracting Turkey's wealthy class. It is also well known for its wine.
Erkan Onoglu, a Turkish businessman, produced a special "wine of the Apocalypse" for December 21, a product on sale especially for superstitious survivalists, the daily Radikal newspaper reported.
A resident of Sirince working in the hotel business, Ibrahim Katan, welcomed the enthusiasm of tourists to the village, hoping that local businesses can benefit from the boom.
"The rumours floating around have increased the number of customers. We are only happy about it," he told AFP. -
Telegraph
**********
Was Stanley Kubrick Killed by the Illuminati?
Haunted House of God?
Searching for paranormal activity at Stamford's Palace Theatre
The Mysterious Influence of One Human Mind: Mapping the Occult City
5 Haunted American Landmarks
Black-Cloaked Entity Changed My Life
What should I do about freaky EVP?
Evidence Noah's Biblical Flood Happened
Strange and Wonderful Ghosts of Christmas
The Death of Near Death Will Be the Death of Me
From MIB to WIB
Why is CERN Running 'God Particle' Tests on Mayan End-of-the-World Date?
There Be Giants: Humans of Large Stature, or Something Else?
Postcards from the Edge: Strange Souvenirs
I used an animal psychic to talk to my dead cat, reveals Law & Order star Linus Roache
Visions and Disbelief
Korean Ghost Stories
New Book 'Ritual America' Exposes Secret Societies
-
Ritual America: Secret Brotherhoods and Their Influence on American Society: A Visual Guide
The Home of Haunted Earth TV
Shifting Black Eyes
Best Places to Find Ghosts of Christmas Past
Another Willard Library ghost photo
WSJ Video - Selling a Haunted House
The Phantom of the Orpheum Theater
Haunting The Past
Paranormal activity served up above SamB's
Celebrities with sexy ghost encounters
Suggested Reading:
The Terror That Comes in the Night: An Experience-Centered Study of Supernatural Assault Traditions (Publications of the American Folklore Society)
The Nephilim Chronicles: Fallen Angels in the Ohio Valley
Exposed, Uncovered, & Declassified: Lost Civilizations & Secrets of the Past
Occult America: The Secret History of How Mysticism Shaped Our Nation
The Master Key
The Illuminatus! Trilogy: The Eye in the Pyramid, The Golden Apple, Leviathan
Founding Fathers, Secret Societies: Freemasons, Illuminati, Rosicrucians, and the Decoding of the Great Seal
The Stanley Kubrick Archives
When the Ghost Screams: True Stories of Victims Who Haunt
Spirit Rescue International™
Providing no-cost professional spiritual help, personal support and guidance
Take the first step towards genuine peace of mind
---------------
Sign up for the
Spirit Rescue International Newsletter
The Spirit Rescue International™ Haunted Help Forum
Discussion of paranormal and spiritual phenomena,
including peer support for those with questions or concerns

*Join Our Group On Facebook*
Join Eric Altman and Lon Strickler
*LIVE*
each Sunday at 8 PM ET as we go
Beyond the Edge!
--> Buy official 'Beyond the Edge Radio' gear <--
'Phantoms & Monsters: Cryptid Encounters' Now Available!
Don't have a Kindle device? No problem...
Free Reading Apps: Your Kindle purchase can be sent automatically to your Android, iPad, iPhone, PC, Mac, BlackBerry, or Windows Phone 7 device.
DOWNLOAD A 'FREE APP' HERE!
Borrow this book for free on a Kindle device with Amazon Prime.
Buy a Kindle today

and start your Amazon Prime free trial
to borrow this book and others at no cost.
ANOMALIST BOOKS
Works on maverick science, unexplained mysteries, unorthodox theories, strange talents, and unexpected discoveries. Please check out their excellent and diverse catalog
"The latest news from beyond the mainstream"
Join Ben & Aaron for their weekly podcasts!
Check out Mysterious Universe Plus+ all access format!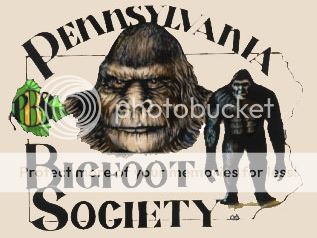 Click to submit a sighting report or encounter
Give a personal and authentic gift from their favorite celebrity

Free shipping - Bonded dealer - PCI certified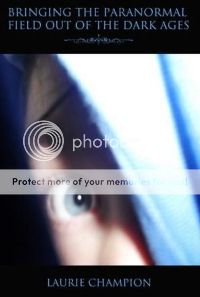 Labels: apparition, bizarre, esoteric, Esoterica, ghosts, haunted locations, metaphysical, paranormal, unexplained phenomena
Have you had a close encounter or witnessed something unusual? Send us an email