The
Coast to Coast AM
introduction for the interview:
Joining George Knapp, Dr. Melba S. Ketchum discussed her DNA analysis of possible Bigfoot hair samples, which was leaked to the public before the publication of her peer-reviewed paper. She reviewed her background as a veterinarian, years of research in genetics, including forensics, and her founding of the company DNA Diagnostics in 1985. She also addressed controversies that have been stirred up in the Bigfoot research community about her findings. Part of the problem, she explained, was that some non-ethical people became involved in her project, though none of their research was ever incorporated into her final paper.

While she was not at liberty to discuss all aspects of her Bigfoot DNA testing before her manuscript is published, she confirmed that analysis was done on over 100 hair and skin samples, sent in by eyewitness of the creature, or from researchers in the field. To maintain objectivity, some of the samples were sent "blind" to other labs– that is they were not identified as possibly being from a Sasquatch. Ketchum outlined how her lab was able to prevent contamination problems, by checking against the DNA of her lab employees and the people who submitted the samples.

Results revealed that the mitochondrial DNA was human, but the nuclear DNA was "unique," – that is there were unknown sequences interspersed with human sequences, she said. This suggests that something non-human mated with humans to create the Bigfoot species. "We don't know what the other side of Bigfoot is– we know it's not any ancients that are on file, we known it's not any apes that are on file, we know it's in the primate range, but there's no type file for the progenitor," she commented.
The entire show can be found here -->
Listen: Coast to Coast AM - Dec. 23, 2012 - Bigfoot DNA
First of all, I have a lot of respect for George Knapp and his continued dedication to finding the truth. I have to agree with his assessments in
George Knapp: I'm dreaming of a Bigfoot Christmas
, an opinion piece published on 12/5/12:
In the ensuing years, there have been numerous attempts to sabotage and backstab Ketchum's project. Leaks appeared in scientific forums online in an apparent attempt to torpedo her credibility even before the study's findings were made public. The Bigfoot community has been even more vicious, mostly because so many of the true believers have staked out their own turf and do not want to see a scientific interloper like Ketchum upstage their often ridiculous assertions or to undercut public interest in the 800 or so cable TV shows about the search for Bigfoot.
I am also frustrated...by the conjecture and rumors whipped up by a large number of Bigfoot researchers and enthusiasts, not the DNA study. Knapp also states:
The most vehement, the nastiest reaction to the aforementioned [Bigfoot] DNA study has come from those that think of themselves as Bigfoot researchers.
I have read a few responses to the C2C interview, many of which claim Knapp is an apologist for Dr. Melba Ketchum and the DNA study. Once again, we have someone who is privy to Dr. Ketchum's results and criticized for defending the study.
These salvos by Bigfoot dogmatics are clearly a 'push back' against those who are willing to have an open mind and not afraid to speak out.
Followers of the Bigfoot credo (as well as others in the paranormal community) had better be prepared for future data and evidence that indicate that the seasoned doctrines aren't exactly factual. The truth is out there. But are we willing to find it? And if we do find it...will we allow ourselves to believe it?
Spirit Rescue International™
Providing no-cost professional spiritual help, personal support and guidance
Take the first step towards genuine peace of mind
---------------
Sign up for the
Spirit Rescue International Newsletter
The Spirit Rescue International™ Haunted Help Forum
Discussion of paranormal and spiritual phenomena,
including peer support for those with questions or concerns

*Join Our Group On Facebook*
Join Eric Altman and Lon Strickler
*LIVE*
each Sunday at 8 PM ET as we go
Beyond the Edge!
--> Buy official 'Beyond the Edge Radio' gear <--
'Phantoms & Monsters: Cryptid Encounters' Now Available!
Don't have a Kindle device? No problem...
Free Reading Apps: Your Kindle purchase can be sent automatically to your Android, iPad, iPhone, PC, Mac, BlackBerry, or Windows Phone 7 device.
DOWNLOAD A 'FREE APP' HERE!
Borrow this book for free on a Kindle device with Amazon Prime.
Buy a Kindle today

and start your Amazon Prime free trial
to borrow this book and others at no cost.
ANOMALIST BOOKS
Works on maverick science, unexplained mysteries, unorthodox theories, strange talents, and unexpected discoveries. Please check out their excellent and diverse catalog
"The latest news from beyond the mainstream"
Join Ben & Aaron for their weekly podcasts!
Check out Mysterious Universe Plus+ all access format!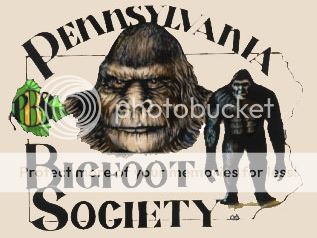 Click to submit a sighting report or encounter
Give a personal and authentic gift from their favorite celebrity

Free shipping - Bonded dealer - PCI certified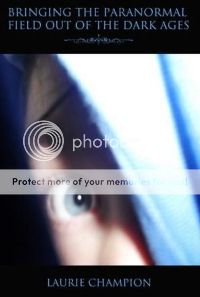 Labels: bigfoot, C2C, DNA, Dr. Melba Ketchum, genetics, George Knapp
Have you had a close encounter or witnessed something unusual? Send us an email