Though I'm not a devoted 'weather conspiracist', there have been a few odd weather anomalies in the recent past that may make you wonder if modification is a reality.
This 1966 document outlines in great detail the existence of expanding US weather modification programs for at least a decade prior to the document in question. (Back to at least 1956). A "special commission" is outlined in this document to coordinate the multiple governmental agencies involved with US weather modification programs as well as independent contractors and universities which the report also mentions. It covers the "management" of international impacts, legal and social ramifications, species disruptions, biological consequences, etc.

A rapidly increasing mountain of data makes ever more clear that almost none of us alive today have known completely natural weather. That massive covert government programs have been playing "God" with the biosphere for probably 60 years or more. That in recent years, the scope and scale of these devastating weather modification programs has been ramped up so much that the entire climate system and biosphere is at stake.

The lethal nature of the ongoing "geoengineering" programs can not be overstated. Life on our planet is quite literally in the balance. Geoengineering must be brought into the light of day and then to a halt. All are needed to assist in this all important effort. - GeoEngineering Watch
Here is the PDF link -
1966 US Government Document Outlines National Weather Modification Programs And Implications
This is another interesting document -
Weather as a Force Multiplier: Owning the Weather in 2025
On the other end, USNews.com rejects the conspiracy theory;
As Hurricane Sandy blasts the eastern seaboard just over a week before Election Day, a number of conspiracy theorists have decided President Barack Obama engineered the mega-storm to secure his re-election.

InfoWars.com, TheIntelHub.com, and ConsfearacyNewz all posted stories over the last several days alleging that the The High Frequency Active Auroral Research Program, or HAARP, helped the president engineer Sandy.

HAARP, a research program managed by the U.S. Air Force and U.S. Navy, studies and conducts experiments relating to the ionosphere, or upper atmosphere. As NASA explains on its web site, the ionosphere is important because it often reflects radio waves and scatters GPS signals, leading to "a big impact on communications and navigation" on Earth.

Because of this, conspiracy theorists have blamed HAARP for a number of natural events over the years, saying the government uses the Alaska-based program to manipulate the weather with the help of electromagnetic waves.
NOTE: The one point I want to make is that since 50′s (and probably before), weather modification techniques have existed. In fact, the threat of 'weather weapons' was so imminent that the United Nations felt it necessary to draft a treaty ensuring no nation would use this 'new means of warfare' against one another. Why would the U.N. draft a treaty if weather modification was just a conspiracy theory?.

Any suggestion that the path of Hurricane Sandy was manipulated, in my opinion, just seems too far fetched. It's the same rhetoric that was made after Hurricane Katrina's unprecedented rampage. Weather modification seems less likely in these situations as opposed to the increased changes caused by global warming and atmospheric deterioration...Lon
Weather Warfare: The Military's Plan to Draft Mother Nature
Battling the Elements: Weather and Terrain in the Conduct of War
Haarp: The Ultimate Weapon of the Conspiracy (The Mind-Control Conspiracy Series)
Spirit Rescue International™
Providing no-cost professional spiritual help, personal support and guidance
Take the first step towards genuine peace of mind
---------------
Sign up for the
Spirit Rescue International Newsletter
The Spirit Rescue International™ Haunted Help Forum
Discussion of paranormal and spiritual phenomena,
including peer support for those with questions or concerns

*Join Our Group On Facebook*
Join Eric Altman and Lon Strickler
*LIVE*
each Sunday at 8 PM ET as we go
Beyond the Edge!
--> Buy official 'Beyond the Edge Radio' gear <--
'Phantoms & Monsters: Cryptid Encounters' Now Available!
Don't have a Kindle device? No problem...
Free Reading Apps: Your Kindle purchase can be sent automatically to your Android, iPad, iPhone, PC, Mac, BlackBerry, or Windows Phone 7 device.
DOWNLOAD A 'FREE APP' HERE!
Borrow this book for free on a Kindle device with Amazon Prime.
Buy a Kindle today

and start your Amazon Prime free trial
to borrow this book and others at no cost.
ANOMALIST BOOKS
Works on maverick science, unexplained mysteries, unorthodox theories, strange talents, and unexpected discoveries. Please check out their excellent and diverse catalog
"The latest news from beyond the mainstream"
Join Ben & Aaron for their weekly podcasts!
Check out Mysterious Universe Plus+ all access format!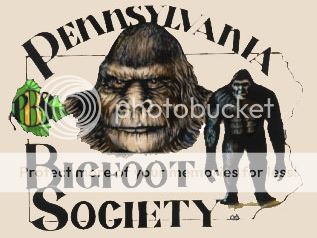 Click to submit a sighting report or encounter
Give a personal and authentic gift from their favorite celebrity

Free shipping - Bonded dealer - PCI certified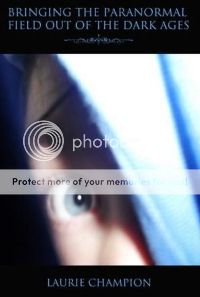 Labels: chem-trails, conspiracy theory, HAARP, military, U.S. Government, weather modification
Have you had a close encounter or witnessed something unusual? Send us an email