This week we welcome Maureen Caudill to 'Beyond The Edge Radio'. The discussion will focus on anecdotal and empirical evidence to prove the existence (and power) of psychokinesis, remote viewing, energy healing, telepathy, precognition, survival after death, and reincarnation.
Maureen Caudill
was a University Scholar and received her bachelor's degree in physics (with a mathematics minor) "with highest honors" (summa cum laude) from University of Connecticut, following that with a master's degree from Cornell University. She spent more than twenty years as a computer scientist, with fifteen of those as a researcher in artificial intelligence and neural networks. She was a program manager and researcher for a major government contractor on advanced projects such as DARPA ("High Performance Knowledge Base" program) and ARDA ("Advanced Question Answering for Intelligence" program) that strove to develop computer systems that can demonstrate human expertise in complex question understanding and intricate knowledge of detailed real-world scenarios.
Her publication credits are extensive, including nonfiction books:
Maureen's newest book
Impossible Realities: The Science Behind Energy Healing, Telepathy, Reincarnation, Precognition, and Other Black Swan Phenomena
is intelligent, thought provoking and well-researched. She combines science and anecdotal evidence in order to convincingly detail the reality of paranormal phenomena. 'Impossible Realities' is a great source for those who want to understand the actuality of extraordinary abilities and why unexplained events manifest.
NOTE: Since I use remote viewing and other psychic skills as part of my spiritual work, it was easy to identify with Caudill's evaluations. I recommend this book to converts and skeptics alike...Lon
-
Naturally Intelligent Systems (Bradford Books)
-
In Our Own Image: Building an Artificial Person
-
Understanding Neural Networks
-
Suddenly Psychic: A Skeptic's Journey
She has written a number of nonfiction articles, including two extended series of articles for
AI Expert
magazine:
- "Neural Network Primer" and
- "Using Neural Networks"
Both of these series were collected and reprinted several times as separate magazines by Miller-Freeman. She has published miscellaneous other articles in publications such as
Computer Language
and
Byte
, and several scientific papers.
Ms. Caudill also holds three patents on document and Internet search and retrieval technology:
- "Ontology-based parser for natural language processing" (US Patent # 7,027,974),
- "Method and system of ranking and clustering for document indexing and retrieval" (US Patent # 6,766,316), and
- "Concept-based search and retrieval system" (US Patent # 6,675,159)
She was a key organizer of and edited the conference proceedings for two separate international conferences on neural networks sponsored by the IEEE and the International Neural Network Society (INNS), each attended by more than 1700 attendees from all over the world. She has taught courses on neural networks at University of California, San Diego Extension program as well as offering commercial short courses on the technology. She has been a highly popular international lecturer, lecturing throughout the U.S, Mexico and Japan.
Ms Caudill is also a novelist, with romance novels
Daddy Candidate
,
Never Say Good-Bye (Loveswept)
- Harlequin (
An Inconvenient Affair
), Dorchester (
Ariel's Dance
), and ImaJinn (
Last Hope
), the latter two under the name Chloe Hall.
Ariel's Dance (Futuristic Romance)
- a science-fiction romance was on the
Barnes & Noble
bestseller list for futuristic/​fantasy/​paranormal romance for more than six months.
A long-time member of
Romance Writers of America
(RWA), Maureen Caudill gives occasional workshops on writing publishable popular fiction at various RWA chapters and conferences. A two-time Golden Heart finalist (RWA national contest), she now acts as a judge in several national contests for RWA each year.
Since beginning the experiences described in
Suddenly Psychic
, she has become accredited by
The Monroe Institute
as a nonresidential Outreach trainer, and now offers several different weekend workshops on learning to access altered states of consciousness and incorporating skills accessed in those states in your daily life. This includes training people in the esoteric skill of spoon-bending—something that she'd have sworn was a physical impossibility, but that now virtually all students succeed at learning.
After more than 20 years in San Diego, she moved to North Carolina where she enjoys the soft Southern nights and warm-hearted, down-home folks of the South.
This event is listed at 'Beyond The Edge Radio' Facebook Events and Google+ Events - Click the links and let us know you'll be there!
Join Eric Altman and Lon Strickler each Sunday at 8 PM ET as we go
Beyond the Edge!
Call toll free 1-877-677-2858 during the live broadcast

Go to our Facebook page at Beyond the Edge - Facebook
Spirit Rescue International™
Providing no-cost professional spiritual help, personal support and guidance
Take the first step towards genuine peace of mind
---------------
Sign up for the
Spirit Rescue International Newsletter
The Spirit Rescue International™ Haunted Help Forum
Discussion of paranormal and spiritual phenomena,
including peer support for those with questions or concerns

*Join Our Group On Facebook*
Join Eric Altman and Lon Strickler
*LIVE*
each Sunday at 8 PM ET as we go
Beyond the Edge!
--> Buy official 'Beyond the Edge Radio' gear <--
'Phantoms & Monsters: Cryptid Encounters' Now Available!
Don't have a Kindle device? No problem...
Free Reading Apps: Your Kindle purchase can be sent automatically to your Android, iPad, iPhone, PC, Mac, BlackBerry, or Windows Phone 7 device.
DOWNLOAD A 'FREE APP' HERE!
Borrow this book for free on a Kindle device with Amazon Prime.
Buy a Kindle today

and start your Amazon Prime free trial
to borrow this book and others at no cost.
ANOMALIST BOOKS
Works on maverick science, unexplained mysteries, unorthodox theories, strange talents, and unexpected discoveries. Please check out their excellent and diverse catalog
"The latest news from beyond the mainstream"
Join Ben & Aaron for their weekly podcasts!
Check out Mysterious Universe Plus+ all access format!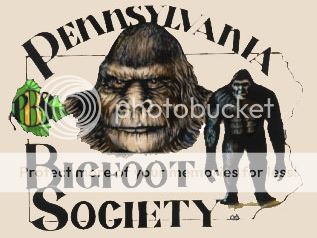 Click to submit a sighting report or encounter
Give a personal and authentic gift from their favorite celebrity

Free shipping - Bonded dealer - PCI certified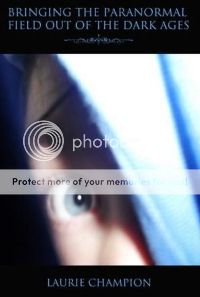 Labels: Beyond the Edge Radio, energy healing, Maureen Caudill, precognition, psychic, reincarnation, remote viewing, telepathy
Have you had a close encounter or witnessed something unusual? Send us an email