Received the following correspondence morning (Thursday):
Hello my name is Jesse and I just saw something I've never seen before. I was just coming home from work - it was about 3:40 am driving through a small town in MN named Jordan. Driving about 30 mph a white stingray type animal flying about 5 feet off the ground maybe 6 feet in front of my car swooping through the air almost like swimming - not going very fast so I got a pretty good look at it. Description dirty white maybe with some gray. I only had the lights from my car so color was hard to tell but 4 to 5 feet in width about 2 to 3 feet in length. Not much of a body but definitely a stomach region kind of bulging out about 2 feet in center of bottom in length 5 to 6 ins off the below the wings. Could not see any distinct head but I could hardly take my eyes off the wings. I've been all over the country and seen many species of wildlife and NEVER seen anything like this in the air. I have raised river stingrays and have spent hours watching them it looked like a frigging flying ray. Wow i'm still flipping out. If you have any questions or have anything to tell me about this creature please get back to me. I feel blessed to see something I had know idea was around. And if you have any pics of this being I would love to see some to be able to compare what I saw. Thanks for the site - I've be up trying to locate this all night.

Follow up: By the way I forgot to mention it had no feathers but look like it had a very light coating of fur like a short haired dog - so I hope this helps you and by the way I have never seen your site up until this point. It is eerie how closely related the stories on your site are to what I saw. I'm almost shivering. Get back to me when you can. Thanks again.
NOTE: As you may know, I have received several similar sightings over the past 5 years....most were concentrated in eastern West Virginia and central to western Virginia. There have also been reports in Long Island, NY and South Carolina. This is the first report I've receive from the upper midwest (south central Minnesota). This phenomena is of keen interest to me...any information you can provide would be appreciated. BTW, I have included these reports in my book Phantoms & Monsters: Cryptid Encounters
...Lon
Strange Minnesota Monsters
Monsters: An Investigator's Guide to Magical Beings
Hidden Animals: A Field Guide to Batsquatch, Chupacabra, and Other Elusive Creatures
Spirit Rescue International™
Providing no-cost professional spiritual help, personal support and guidance
Take the first step towards genuine peace of mind
---------------
Sign up for the
Spirit Rescue International Newsletter
The Spirit Rescue International™ Haunted Help Forum
Discussion of paranormal and spiritual phenomena,
including peer support for those with questions or concerns

*Join Our Group On Facebook*
Join Eric Altman and Lon Strickler
*LIVE*
each Sunday at 8 PM ET as we go
Beyond the Edge!
--> Buy official 'Beyond the Edge Radio' gear <--
'Phantoms & Monsters: Cryptid Encounters' Now Available!
Don't have a Kindle device? No problem...
Free Reading Apps: Your Kindle purchase can be sent automatically to your Android, iPad, iPhone, PC, Mac, BlackBerry, or Windows Phone 7 device.
DOWNLOAD A 'FREE APP' HERE!
Borrow this book for free on a Kindle device with Amazon Prime.
Buy a Kindle today

and start your Amazon Prime free trial
to borrow this book and others at no cost.
ANOMALIST BOOKS
Works on maverick science, unexplained mysteries, unorthodox theories, strange talents, and unexpected discoveries. Please check out their excellent and diverse catalog
"The latest news from beyond the mainstream"
Join Ben & Aaron for their weekly podcasts!
Check out Mysterious Universe Plus+ all access format!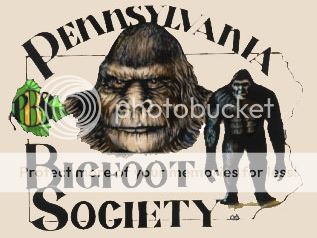 Click to submit a sighting report or encounter
Give a personal and authentic gift from their favorite celebrity

Free shipping - Bonded dealer - PCI certified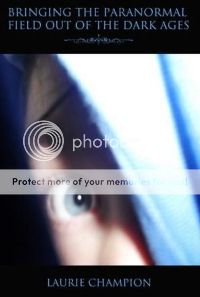 Labels: flying ray-shaped cryptid, Minnesota, unexplained phenomena
Have you had a close encounter or witnessed something unusual? Send us an email