Britain's oldest man says it's all to do with a magic potion from India
He has lived to see 26 prime ministers, received seven telegrams from the Queen and was alive when the Wright brothers piloted the first powered plane in 1903.
But Britain's oldest man – who turns 110 tomorrow – says his longevity isn't entirely down to his strict vegetarian diet or his favourite tipple, gin.
The Reverend Reg Dean instead attributes it to a 'mysterious brown-looking' elixir of life given to him by a doctor when he was an army chaplain in India.
'He said to me, "I have concocted a drink that will make you live for ever", or something like that, and would I like to take it?' he recalled yesterday.
'Well I'm very naive, I can't say no, so I drank it and here I am.'
The former teacher and church minister was born on November 4, 1902, in Tunstall, Staffordshire.
Reflecting on all he has witnessed, he said: 'I remember before the days of Tarmac, the roads were all dust heaps.
'I can remember hearing about the sinking of the Titanic when I was at my uncle's farm.'
The three-times married minister, from Wirksworth, Derbyshire, has one son and two grandchildren.
He was ordained in the 1920s and later volunteered as an army chaplain in Burma and India during the Second World War.
In 1958, Mr Dean became a teacher and later served as minister at the United Reformed Churches in Wirksworth and Matlock, before retiring 29 years ago, aged 80.
Mr Dean, who received telegrams to mark his 100th and 105th birthdays and one every year since, says he wants to live until he is 120. The world's oldest living man, aged 115, is Jiroemon Kimura from Japan. -
Daily Mail
**********
Man married sister-in-law in hospital postmortem room with dead wife's body as witness
A man in Bihar, India, married his sister-in-law in the presence of the dead body of his wife, who lay in a postmortem room of a government hospital. His deceased wife committed suicide after hanging herself from a ceiling fan on Wednesday.
The incident took place at Biharsharif town in Nalanda district of Bihar, 80km south of Patna, capital of Bihar state. Pushpa Kumari, wife of Sujit Kumar from Parasdiha village in the central Bihar's Nalanda district, committed suicide at her in-laws' house on Wednesday. Her body was then taken for postmortem at the local government hospital.
News of her death reached the victim's parents, who rushed to the hospital and threatened to register a murder case against the in-laws accusing the later of forcing the girl to end her life. The victim's parents reportedly then asked the in-law's family to allow the widower to marry the victim's younger sister Rashmirathi, which Sujit's family agreed to.
The story took a dramatic turn when the girl's parents asked the man to marry his sister-in-law there and then at the hospital. Soon a packet of vermilion was brought from the market as the boy married his sister-in-law by applying vermilion on her hair as the dead body of his wife lay at the postmortem room of the hospital apparently as a witness. -
Gulf News
NOTE: my head is spinning after reading that one...Lon
**********
Carnivorous sponge has been discovered
A new carnivore shaped like a candelabra has been spotted in deep ocean waters off California's Monterey Bay.
The meat-eating species was dubbed the "harp sponge," so-called because its structure resembles a harp or lyre turned on its side.
A team from the Monterey Bay Research Aquarium Institute in Moss Landing, Calif., discovered the sponge in 2000 while exploring with a remotely operated vehicle. The sponges live nearly 2 miles (3.5 kilometers) beneath the ocean's surface.
"We were just amazed. No one had ever seen this animal with their own eyes before," said Lonny Lundsten, an invertebrate biologist at the research institute and one of the first to see the harp sponge.
**********
South African arrested with 'nephew's genitals in his wallet'
A man in South Africa has been arrested after he was found to be carrying genitals in his wallet - thought to be those of his missing nephew. A police spokesman said that after his arrest, the man took officers to a forest in Eastern Cape province where a mutilated body was found.
The teenager's head, arms and legs had been chopped off and were found not far from his torso, he said. The 42 year old is expected to be charged with murder.
The man was questioned as he was suspected of involvement in the disappearance of his 18-year-old nephew, who had gone missing from the town of Ngcobo on Sunday. Police spokesperson Mzukisi Fatyela said the genitals were found packed inside his wallet. He said the motive for the killing and mutilation was not known but an investigation was under way.
When asked whether it could be linked to a "muti" killing, when witchdoctors use body parts in their potions, Mr Fatyela said: "We can't say that with certainty at the moment but the police are investigating all possibilities." There have been widespread reports in South Africa of the illicit sale of human body parts for such purposes. In East Africa, scores of people with albinism have been killed for their body parts in recent years. -
BBC
NOTE: ...head's still spinning. Lon
**********
Romney High-Tech Monitoring System Crashed on Election Day
The name for Project ORCA, the Romney campaign's much-vaunted, digital voter turnout and poll monitoring system, started out as something of a joke.
ORCA was meant to be a tongue-in-cheek rejoinder to an advanced data-gathering effort put together by the Obama campaign called Project Narwhal. The Romney team's conceit: An orca is a natural predator of the narwhal, a tusked-whale that lives in the Arctic.
But to many who used ORCA, the problems with the system were no laughing matter.
John Ekdahl, a web developer and blogger who signed up to be a Project ORCA volunteer, described problems with his experience from the beginning – starting with the fact that he did not receive his 60-page instructional manual until the night before Election Day and was never told he needed to pick up a "poll watcher certificate" from a GOP Victory office.
"The end result was that 30,000+ of the most active and fired-up volunteers were wandering around confused and frustrated when they could have been doing anything else to help, like driving people to the polls, phone-banking, walking door-to-door, etc.," said Ekdahl, who took to Twitter and the blog, Ace of Spades, to vent his concerns.
Another blogger with the screen name "Fat Dave," called his experience "a failure and an embarrassment. And I sensed it the night before the election, when I called the 800 number for our final conference call and got a busy signal."
In an interview with ABC News on Friday, the Romney campaign's digital director Zac Moffatt responded to the critical online commentaries.
"Was it flawless? No," Moffatt said. "Without a doubt, ORCA had its challenges."
He acknowledged that technical issues began early and continued sporadically throughout the day. The system crashed entirely for about 90-minutes in the late morning on Tuesday — a problem the campaign attributed to an overload of the data servers in the TD Garden in Boston, the site of the campaign's Election Day "war room."
"So much data was coming in, the system thought it was under attack," a campaign official said.
After going dark for an hour-and-a-half, ORCA re-booted and the campaign says it did deliver information to the legions of war room volunteers, headed by Romney campaign political director Rich Beeson. By the end of the night, according to the Romney campaign:
–91 percent of all counties that they decided to track reported data into the system
–14.3 million voters were identified and counted as having voted
–5,397 incidents of ballot box issues (none of them major) were identified that allowed the campaign's legal team to respond in real time
"You can't have a system that's not working and still get those numbers," Moffatt said. Still he said he understood the frustrations of those who had problems using it who expected a presidential campaign to "fire on all cylinders all the time."
The system had been tested before Election Day — but not extensively. And the campaign did not know how it would interact with the TD Garden's data infrastructure until Tuesday morning.
However, Moffatt added that had ORCA functioned flawlessly, it still would not have turned Mitt Romney's loss into a win: "None of us feel this was election determinative," Moffatt said.
But that's a far cry from how a background memo from the campaign described ORCA before Tuesday:
"Project ORCA is a massive undertaking – the Republican Party's newest, unprecedented and most technologically advanced plan to win the 2012 presidential election .. It is estimated that Project ORCA will decipher 18 to 23 million people have voted by the time all voting has concluded. This massive "sample size" not only ensure the most accurate ballot projections ever, but it will also ensure hyper-accuracy of our supporter targeting as we work to turn them out to the polls."
So confident was the Romney campaign in their un-tested system that senior advisers boasted before Election Day that they would be receiving more accurate data than news organizations' own exit polls.
"We're going to know more than the exit polls are going to be able to tell us," Romney campaign communications director Gail Gitcho said in an in interview with PBS on Monday. "At 5 o'clock when the exit polls come out, I doubt we'll pay attention to it because we will have had much more scientific information."
And in a conference call with ABC News on election eve, a campaign official put it even more bluntly: "Your numbers don't matter to us."
"This has never been done before, so it will be interesting to see how it goes," Gitcho told PBS's Margaret Warner. "The Obama campaign likes to brag about their ground operation, but it's nothing compared to this." -
ABC News
Dead Man Wins Election: The Ultimate Collection of Outrageous, Weird, and Unbelievable Political Tales
We're with Nobody: Two Insiders Reveal the Dark Side of American Politics
When The Going Gets Weird - The twisted life and times of Hunter S. Thompson
Spirit Rescue International™
Providing no-cost professional spiritual help, personal support and guidance
Take the first step towards genuine peace of mind
---------------
Sign up for the
Spirit Rescue International Newsletter
The Spirit Rescue International™ Haunted Help Forum
Discussion of paranormal and spiritual phenomena,
including peer support for those with questions or concerns

*Join Our Group On Facebook*
Join Eric Altman and Lon Strickler
*LIVE*
each Sunday at 8 PM ET as we go
Beyond the Edge!
--> Buy official 'Beyond the Edge Radio' gear <--
'Phantoms & Monsters: Cryptid Encounters' Now Available!
Don't have a Kindle device? No problem...
Free Reading Apps: Your Kindle purchase can be sent automatically to your Android, iPad, iPhone, PC, Mac, BlackBerry, or Windows Phone 7 device.
DOWNLOAD A 'FREE APP' HERE!
Borrow this book for free on a Kindle device with Amazon Prime.
Buy a Kindle today

and start your Amazon Prime free trial
to borrow this book and others at no cost.
ANOMALIST BOOKS
Works on maverick science, unexplained mysteries, unorthodox theories, strange talents, and unexpected discoveries. Please check out their excellent and diverse catalog
"The latest news from beyond the mainstream"
Join Ben & Aaron for their weekly podcasts!
Check out Mysterious Universe Plus+ all access format!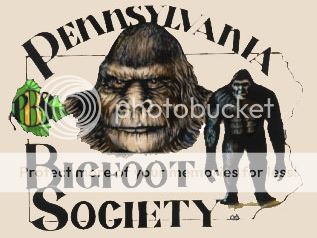 Click to submit a sighting report or encounter
Give a personal and authentic gift from their favorite celebrity

Free shipping - Bonded dealer - PCI certified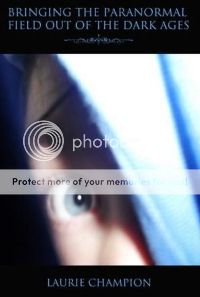 Labels: alternative news, bizarre, breaking news, fortean, oddball, weird
Have you had a close encounter or witnessed something unusual? Send us an email