Multi-colored UFOs over Peoria County, Illinois
Chillicothe, IL - 11/17/2012:
Over the past few weeks I have noticed these flashing, multi-colored objects in the sky over areas in Peoria County, particularly Chillicothe. Ive seen dozens in one night just circling the train bridge over the river, around the town, then coming back to the island, then back to the train bridge. I cant make sense of them. When they move they do so at a leisurely pace, but change direction and circle a small area in a seemingly directionless way. Its hard to describe. Some stay completely stationary and are very easy spot out against the darkness of the sky. The colors flash so quickly but you can see red, green, purple, white, yellow, orange, pink, blue, all changing lightning fast and pulsing with no type of rhyme or reason. There are at least 2 of them that remain completely stationary in the sky in view from my driveway almost every night for the past 4 nights in a row. I typically see them show up around 10pm and they just don't move. They pick the same spot every single night and just stay there. Sometimes there are 3 or 4 spread out in every direction but they seem to favor the river. The distance from my house and the closest one is hard to determine, but it appears to be right over the river or not far on the other side of it. They sometimes disappear after a few hours but one has stayed as late as 6am before. There are still the 2 (in the attached videos) outside right now. If you pause the video and play it back frame by frame you can see how quickly the colors change and how it appears to be "burning" almost like a gas fire. Its really unbelievable and they're really easy to see at night. Their behavior appears to be predictable so I imagine they'll be back again tomorrow night. -
MUFON CMS
The I-Files True Reports of Unexplained Phenomena in Illinois (Third in the Series the W-Files (Wisconsin) the M-Files (Minnesota))
The Field Guide To UFOs: A Classification Of Various Unidentified Aerial Phenomena Based On Eyewitness Accounts (Field Guides to the Unknown)
Strange Encounters: UFO's, Aliens, & Monsters Among Us (Fate Presents)
**********
REMINDER: This Week On 'Beyond The Edge Radio': David Weatherly - Author 'The Black Eyed Children'
This week we welcome David Weatherly to 'Beyond The Edge Radio'. The discussion will focus on his recent book The Black Eyed Children
that contains first-hand accounts of this strange phenomenon.
David Weatherly
is a paranormal investigator and author. For over 35 years he has explored the world of the strange, investigating cases around the country and abroad. He has written and lectured on a diverse range of topics including cryptozoology, ufology and hauntings. David has also studied Shamanic and magical traditions with elders from numerous cultures including Europe, Tibet, Native America, and Africa. He is also a writer for
Intrepid Magazine
. Follow him on Twitter -
@TwoCrowsPara
and his blog
Two Crows Paranormal
David recently posted an account of a pair of BEKs in Pittsburgh, PA. Oddly, one of the children doesn't seem to have fully materialized during this encounter. This led the witness to believe he had seen a ghost, but perhaps it's a clue as to the true nature of these beings. Go to
Phantom BEKs
This event is listed at 'Beyond The Edge Radio' Facebook Events and Google+ Events - Click the links and let us know you'll be there!
Join Eric Altman, Lon Strickler and Sean Forker
each Sunday at 8 PM ET as we go
Beyond the Edge!
Call toll free 1-877-677-2858 during the live broadcast

Go to our Facebook page at Beyond the Edge - Facebook
**********
3 glowing objects converge...form a triangle over a nuclear power site
Shelocta, PA - 11-16-2012:
I was driving from Johnstown PA to Pittsburgh PA at about 4:50 pm on Nov. 16th, 2012. I was traveling West on interstate 422 when I witnessed a glowing ball to my left moving in the same direction as me. In front of me a few miles was another glowing ball. These two balls converged and were joined by a third (I did not see where the 3rd one came from, I hadnt pulled over yet).
They stayed in a triangular formation and hovered a few miles in front of me for a solid 6 - 10 minutes during which time I pulled over and got some pictures. I attempted to take video, but the shapes were not showing up on my viewfinder. I was however able to get some still photos.
While the objects were hovering, flame or light was coming out of the bottoms making them resemble jellyfish. Anytime they moved, they were simply round. Anytime they stopped, they had something coming out of the bottom again.
After 10 minutes or so, they faded from site. I continued down the road a ways, and found that they likely had been hovering over a power plant (I think it was nuclear -- it had that type of cooling towers) .
A few minutes later (maybe 15 minutes from when I initially saw the objects) several military jet planes (4-6? I was driving and by now it was getting dark.) came from the West heading towards where I had seen the objects by the plant.
I have military experience and have seen flares, various planes, drones copters, etc. and these objects were not like anything I had ever seen. They initially moved independently, then joined up and hovered in formation. They did not leave those trails in the sky like a passenger jet or the military jets that came after the fact. When they faded, there was no trails or anything left.
There were several of us that pulled over and took pictures, but I do not know any of those people. -
MUFON CMS
Silent Invasion: The Pennsylvania UFO-Bigfoot Casebook
UFOs over Pennsylvania
UFOs in Pennsylvania: Encounters with Extraterrestrials in the Keystone State
Spirit Rescue International™
Providing no-cost professional spiritual help, personal support and guidance
Take the first step towards genuine peace of mind
---------------
Sign up for the
Spirit Rescue International Newsletter
The Spirit Rescue International™ Haunted Help Forum
Discussion of paranormal and spiritual phenomena,
including peer support for those with questions or concerns

*Join Our Group On Facebook*
Join Eric Altman and Lon Strickler
*LIVE*
each Sunday at 8 PM ET as we go
Beyond the Edge!
--> Buy official 'Beyond the Edge Radio' gear <--
'Phantoms & Monsters: Cryptid Encounters' Now Available!
Don't have a Kindle device? No problem...
Free Reading Apps: Your Kindle purchase can be sent automatically to your Android, iPad, iPhone, PC, Mac, BlackBerry, or Windows Phone 7 device.
DOWNLOAD A 'FREE APP' HERE!
Borrow this book for free on a Kindle device with Amazon Prime.
Buy a Kindle today

and start your Amazon Prime free trial
to borrow this book and others at no cost.
ANOMALIST BOOKS
Works on maverick science, unexplained mysteries, unorthodox theories, strange talents, and unexpected discoveries. Please check out their excellent and diverse catalog
"The latest news from beyond the mainstream"
Join Ben & Aaron for their weekly podcasts!
Check out Mysterious Universe Plus+ all access format!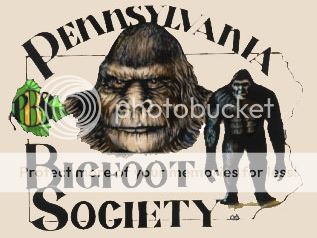 Click to submit a sighting report or encounter
Give a personal and authentic gift from their favorite celebrity

Free shipping - Bonded dealer - PCI certified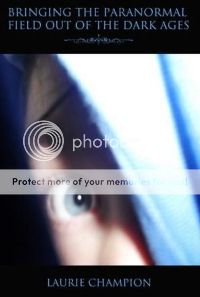 Labels: alternative news, bizarre, breaking news, fortean, oddball, UFO, unexplained lights, weird
Have you had a close encounter or witnessed something unusual? Send us an email