Would You Live in a Haunted House?
Most people would NOT want to live in a haunted house but one of the most influential people in the world does exactly that – the President of the United States.
We thought it would be fun to share some of the stories about the most famous house in America – The White House and some of the ghosts who reportedly live there.
For years, it has been rumored that the White House is haunted. Former presidents, residents, staff members, and visiting heads of state have reported sightings, eerie presences, and unexplained thumps, noises, and chills. A house which holds so much history and powerful figures, the White House would be a likely place to find a few ghosts rattling around.
Here are the most commonly reported "ghostly inhabitants."
Abraham Lincoln
—The 16th president was rumored to have psychic powers during his life and is the most notable and frequently seen of the resident "ghosts."
Lincoln and his wife, Mary Todd Lincoln supposedly held many successful levitations and séances in the Green Room trying to contact their son Willie, who died there. After Lincoln's death, even Winston Churchill and Queen Wilhelmina of the Netherlands (who reportedly fainted at the sight) claimed seeing Lincoln and feeling his presence.
Abigail Adams
— The first of the First Ladies to occupy the White House. She and the second President John Adams moved in on November 1, 1800, prior to the house being completely finished. She is still spotted in the hallways and the East Room where she was known to hang her laundry to dry.
Dolly Madison
— The wife of James Madison planted the original and now famous White House Rose Garden. During Woodrow Wilson's term, First Lady Ellen Wilson planned to dig up the garden; evidently Dolley's ghost appeared in the gardens and stopped the work from proceeding. The Rose Garden exists to this day.
Andrew Jackson
— The seventh President has been heard laughing and swearing in his old bedroom, the Rose Bedroom. White House staff has also reported cold spots around his canopy bed in that room.
Other ghostly reports include President William Henry Harrison (rummaging through the attic), Willie Lincoln (son of Abraham Lincoln), British soldiers (from the 1814 attempt to burn down the White House), Anne Surratt (daughter of Mary Surratt, who was executed for her role in conspiring to kill Lincoln, pleading for the release of her mother), and a phantom "Demon Cat" (any sightings of which forebode a national disaster/tragedy).
Unfortunately, the National Association of Realtors has not come up with a PHS (Paranormal Housing Specialist) designation, nor is it possible to search for homes in our local MLS (Multiple Listing Service) using haunted as a criterion.
If you don't want to live in a haunted house, then buyer beware. Some states require disclosure of such things as murders, suicides, and haunting under the heading of "emotional defects" or "psychologically impacted," but many do not (including Pennsylvania). Of the states that do require disclosures of this nature, the requirements vary by state and many are unclear as to what is required of the seller and the listing agent.
The stigma of a haunted house can be erased over time. The "Amityville Horror" house sold for a whopping $950,000 back in 2010. This is the home where Ronald DeFeo Jr. murdered six family members in 1974. The subsequent owners George and Kathleen Lutz experienced 28 harrowing days before fleeing the house and inspiring the bestselling book with their story. Then foreclosed on, the next owners purchased the home in 1977, renovated it, and changed the house numbers (to protect their privacy). They, nor any subsequent owners, ever experienced any supernatural activity.
In the meantime, if you hear something go bump in the night, there is probably a reasonable explanation for it. Scratching in the attic is most likely mice, a terrifying scream is most likely a fox in your yard, and a door slamming shut is most likely a draft from an open window. -
Limerick Patch
Who's Haunting the White House?: The President's Mansion and the Ghosts Who Live There
Haunted Presidents: Ghosts in the Lives of the Chief Executives (Haunted Series)
Encyclopedia of Haunted Places: Ghostly Locales from Around the World
**********
A broker to sell your haunted home
By Al Lewis
- Cindi Hagley, a Prudential real estate broker who sells homes in San Francisco, says she grew up in series of haunted houses.
The most frightening was a former funeral home in the small river town of Chesapeake, Ohio.
An amorphous, dusty form would appear on the stairs, she said. She would see faucets turn on by themselves, as if by invisible hands. Her older brother claimed to have watched a wrench float across the basement as if wielded by some unseen handyman. And then there were the loud, pounding noises. One day, they shook the walls.
"We ran out of the home because we thought someone was in the basement wrecking the place," Hagley recalled. "We didn't go out the screen door. We went through the screen door."
Few of Hagley's colleagues at Prudential know that she is "sensitive," or even notice her website, pastlifehomes.com. But she has organized a team of ministers, priests, psychics and mediums to help sellers get the most value from their spook-infested homes.
"I don't find these homes," she said. "They find me."
In a survey of 1,910 people by Realtor.com, 32 percent of people said they would consider purchasing a home perceived to be haunted. Another 33 percent said maybe. Another 35 percent said no.
Many of those surveyed by the Campbell, Calif.-based website said they wouldn't be deterred by the following manifestations: warm or cold spots, 62 percent; strange noises, 48 percent; objects moving from where they were placed, 44 percent; flickering lights and appliances, 45 percent; strange sensations, 43 percent; ghost sightings, 41 percent; levitating objects, 36 percent; and strange voices, 35 percent.
What people want most from a haunted house is a fat discount. Only 15 percent said they would pay full market value, and a nutty 2 percent said they'd pay more. The rest wanted the price dropped as much as 51 percent. That's where Hagley comes in.
"It's not normal to have a Realtor have your home blessed, or call in a psychic or a medium, but if that's what's going to make the buyer feel better, or increase the value of the home, by all means we'll do that," she said.
Hagley said she was recently involved in filming a reality TV pilot about some of her strange experiences. The show, she said, is being shopped around. But it has plenty of cable TV competition from Biography's "Celebrity Ghost Stories" to SyFy's "Ghost Hunters."
She has collected plenty of material. Early in her career, she was alone at an open house. She could swear saw something in the corner of her eyes, coming down the stairs. She mentioned this experience to the owner.
"She said, 'Oh, yeah, it's haunted. My boyfriend sees apparitions all the time.'"
A neighbor told her the home's ghostly lore was known throughout the neighborhood. And when a home is openly haunted like this, the sellers probably should disclose it, Hagley said.
The last thing she wants is a deal falling apart at closing because the buyer suddenly learned about the spooks secondhand from the neighbors.
Hagley also deals with homes stigmatized by suicides and murders. She researches what portions of the house may have ended up in photos or videos in new reports and remodels them to completely change their look. This takes off some of the edge.
She offers serious buyers a "test drive." They can stay in the house for days, get a feel for the place, and see if they will be comfortable there, despite the sometimes gruesome past.
In California and many other states, sellers are required to disclose recent deaths in a home. When these circumstances aren't well-known, this disclosure can come later in the marketing process.
Hagley organizes a limited event to show the home to many people at once. She then waits for buyers to bid against each other. Only then do they learn things like, "Oh, and by the way, five people were shot in the home."
"Some people are absolutely dumbstruck," she said. "I've seen people actually run out of the home. That doesn't happen a lot. And some people don't care. They don't believe in any of that."
Hagley says at least a part of her doesn't believe in the supernatural, either. It's always a struggle between her rational and intuitive sides.
"Just for the record - I always think I'm crazy when I'm talking about this," she said. "I am a skeptic. I'm always trying to debunk whatever I see."
One thing she knows for certain is that some buyers and sellers see dead people: "When something like this happens, folks don't even know where to turn." -
Denver Post
**********
Ghosts said to mingle with guests at haunted Arizona hotel
DOUGLAS, Arizona - Manager Robin Brekhus was skeptical about her Arizona hotel's supernatural history until the day she went to the basement in search of candles during a power outage and glimpsed a figure in a long duster coat and cowboy hat in the beam of her flashlight.
"It was like he wanted me to make eye contact with him and acknowledge that I saw him," she said, recalling how she then sprinted up the steps to the spacious lobby with its Italianate columns and Tiffany & Co. stained glass mural - a new believer.
In its heyday in the early decades of the last century, the lobby of the Gadsden Hotel was known as the "living room" of the remote Arizona ranching town of Douglas, hosting cattle barons, cowboys and executives from the local copper mining industry.
While many hotels in the United States claim ghosts, staff and guests at the Gadsden have recorded scores of supernatural encounters from the top floor right down to the maze-like basement - not just at Halloween, but year round.
This Halloween, the hotel is embracing its haunted history as never before, with a visiting blues band from Tennessee set to play at a bash in the lobby. Guests can come dressed up or not, and ghosts are more than welcome.
The 160-room Gadsden Hotel, which is listed in the National Register of Historic Places, opened in 1907, but was badly damaged by a fire, and reopened in 1929. Since then, little has changed.
The lobby retains the original white marble steps leading to the large mezzanine, up which Mexican bandit-turned-revolutionary Pancho Villa once reportedly rode his horse.
Visitors ride one of the oldest manual elevators west of the Mississippi to their rooms, many fitted out with original furnishings, aging drapes and pictures that recall the hotel's bustling heyday.
SUPERNATURAL ENCOUNTERS
Many of the alleged supernatural encounters have been recorded by guests themselves and are kept in two binders behind the front desk. Accounts include televisions turning on and off in Room 333, supposedly the most haunted, and mysterious knocks coming from radiators.
"My heart almost came out of my chest," one guest wrote of her experience. "But then I thought 'Pray the Hail Mary,' all was fine."
In another testimonial, a guest reported hearing a key turning in a lock, then two figures walking into the room "as if they just finished a day of shopping." Then they were gone.
One woman visitor wrote of something pulling on her hair during the night, while another said she felt someone "sit on the edge of the bed, then ... felt pressure as the person laid down next to me."
"She came down the next morning and said, 'You know what? It felt like someone got in bed with me,'" deputy manager Brenda Maley recalled as she stood in the spacious sunlit lobby.
Maley, who said a ghost once pinned her to a bed in room 114, said she apologized and offered up a new room. But the woman happily declined.
Television paranormal sleuths and amateur ghost hunters have probed the Gadsden, some toting thermal image cameras. Enthusiasts have also sent in photographs of purported paranormal phenomena, including an eerie snap of a shadowy translucent cowboy sitting on a couch in the lobby.
But not all guests are believers: "The only thing haunted about Room 333 is the toilet, which won't stop running," wrote one skeptic.
Some newer staff are a little uncomfortable. Ana Yanez, a server in the Cattleman's Coffee Shop, said she hears coffee spoons tinkling sometimes, and shudders at the thought of working the front desk "graveyard shift" at night.
But for Maley, who has worked at the hotel for 36 years, the ghosts provide company in an isolated town.
"You get used to it," she said. "You would be lonely without them." -
Chicago Tribune
Haunted Arizona: Ghosts of the Grand Canyon State
Haunted Arizona: Ghosts and Strange Phenomena of the Grand Canyon State (Haunted Series)
Sleeping With Ghosts!: A Ghost Hunter's Guide To Arizona's Haunted Hotels And Inns
**********
The Creeping Shadow
Hi, Lon - just wanted to tell you what I saw one recent night. I was out in my backyard, sitting a little bit off my back porch. It was warm, but there was a really nice breeze that night. I had shut off our outside security light, and I was just sitting in a lawn chair, enjoying the breeze. It was around 11:30 at night. Our next door neighbors are on vacation, and I've been watching their house for them. They live on the corner, and there is a street light at the edge of their property that lights up their yard really well. The only part that is mostly dark is the side of their detached garage. The streetlight is so bright that even with my security light off, it lights up half of our property. (We have a double lot.)
I was looking at the sky, when I noticed something moving out of the corner of my eye. I saw what I thought was a person squatting down, then getting up and moving around my neighbors trash cans that are on the dark side of the garage, towards my home. I watched for a few minutes as what I thought was a person kept moving around. I had my cell phone, and I pulled up the number of the local police department so I could call them if this person looked like they were out to rob my neighbors. The shadow began moving, and it went past the garage into the light I realized with horror that there was no person attached to the shadow, it was just a big black shadow. It was much larger than a real man would be, around 7-8 feet tall. (Our neighbor is 6'6, and I see how tall he is up against his garage, and whatever this was was at least a foot taller than him, maybe a bit bigger.)
I gasped out loud, and it turned towards me. I was so scared that I couldn't even move. The shadow suddenly started lurching through the neighbor's yard, like it was coming for me. I jumped up off the chair, got tangled in it and fell. I glanced over at this thing as I tried to get up. It seemed as if the noise stopped it for a second. I jumped up and ran right into the house. Our door has a window, and as I was shutting the door, this shadow thing appeared in the yard right next to the overturned chair. It stood there for a few moments, and I swear it was actually looking at me, even though it had no facial features. Then it suddenly took off, and vanished from the part of the yard I could see. My husband died 4 years ago, and I live with my 14 and 19 year old daughters. They were watching TV, so I snuck past them upstairs and looked out all the windows. I didn't see this thing anywhere in the yard. I stayed upstairs for a while because I knew by looking in the mirror that I looked like a crazy woman and I didn't want to scare my daughters. I didn't tell them what I saw, because I didn't want them to be scared too. I didn't sleep much that night or last night either! I don't know what this was, but it scared the heck out of me! -
Name withheld
Darkness Walks: The Shadow People Among Us
Shadow People: A Journal of the Paranormal
Encyclopedia of the Unseen World: The Ultimate Guide to Apparitions, Death Bed Visions, Mediums, Shadow People, Wandering Spirits, and Much, Much More
**********
Video - ABC '20/20': The Sixth Sense
Summoning a Corn Demon
Apparitions of the Future: Space Time Mysteries and Strange Phenomena
Are ghostly murmurs of scored lover heard in Jasper home?
The Civil War: Ghosts still haunt Gettysburg and Antietam Battlefields (Video)
The Dead Have Something to Tell You
Haunted house exploration
Proof of the Paranormal on Main Street?
Unexplainable 'ghostly' happenings at Clarkston home (with video)
10 theaters with frequent ghost sightings
Ten haunted spots in Salt Lake City
1 Poltergeist Place, Nyack NY?
Haunted Earth TV - Weird and Spooky Evidence
Calgary's most haunted
Could Your Stuff Be Haunted? Ghostbusting the Creepiest Antiques
Spirit of the Radio: Broadcasts from the Unknown
Fireballs and Folklore
The Influence Of Media Messages On Perceptions Of Paranormal Credibility
What Did Spielberg Base 'Poltergeist' On?
Queen Mary's Lady in White, Captured by Paranormal Investigator?
Psychologist dives into seances and 'contacting the dead'
Screaming spirits, unexplained voices and ghosts in the kitchen: Inside New Mexico's haunted saloon
True Stories of Underwater Ghosts
Haunted Homes in US Present Investment Opportunity
The General: Nashville Pizza Company's Ghost
SLU exorcism boy lives in Washington, has children
'Haunted' houses spook residents
Haunted places in Bobby's Bama
Suggested Reading:
Rest in Pieces: The Curious Fates of Famous Corpses
Your Sixth Sense: Unlocking the Power of Your Intuition (Plus)
Historic Haunted America
Haunted Places: The National Directory: Ghostly Abodes, Sacred Sites, UFO Landings and Other Supernatural Locations
Haunted Objects: Stories of Ghosts on Your Shelf
Ghosts and Haunts of the Civil War: Authentic Accounts of the Strange and Unexplained
The World's Most Haunted Places, Revised Edition: From the Secret Files of Ghostvillage.com
Spirit Rescue International™
Providing no-cost professional spiritual help, personal support and guidance
Take the first step towards genuine peace of mind
---------------
Sign up for the
Spirit Rescue International Newsletter
The Spirit Rescue International™ Haunted Help Forum
Discussion of paranormal and spiritual phenomena,
including peer support for those with questions or concerns

*Join Our Group On Facebook*
Join Eric Altman and Lon Strickler
*LIVE*
each Sunday at 8 PM ET as we go
Beyond the Edge!
--> Buy official 'Beyond the Edge Radio' gear <--
'Phantoms & Monsters: Cryptid Encounters' Now Available!
Don't have a Kindle device? No problem...
Free Reading Apps: Your Kindle purchase can be sent automatically to your Android, iPad, iPhone, PC, Mac, BlackBerry, or Windows Phone 7 device.
DOWNLOAD A 'FREE APP' HERE!
Borrow this book for free on a Kindle device with Amazon Prime.
Buy a Kindle today

and start your Amazon Prime free trial
to borrow this book and others at no cost.
ANOMALIST BOOKS
Works on maverick science, unexplained mysteries, unorthodox theories, strange talents, and unexpected discoveries. Please check out their excellent and diverse catalog
"The latest news from beyond the mainstream"
Join Ben & Aaron for their weekly podcasts!
Check out Mysterious Universe Plus+ all access format!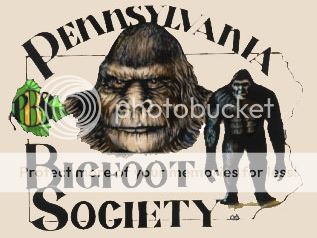 Click to submit a sighting report or encounter
Give a personal and authentic gift from their favorite celebrity

Free shipping - Bonded dealer - PCI certified
Labels: apparition, bizarre, esoteric, Esoterica, fortean, ghosts, paranormal, unexplained phenomena
Have you had a close encounter or witnessed something unusual? Send us an email