I was going over a few old notes today and came across references to a proclaimed life-long abductee named Bonnie Jean (Hamilton) Mitchell. She and her husband have a website at Alien Abduction Help. The link What to Expect in 2012 is supposedly a round up of events for this year as communicated to her by extraterrestrials.

Since the time I started working with David Eckhart, by investigating his amazing close encounters, I have become wary of alien abduction claims...especially those claims of interaction and communication. I have posted a few references to this phenomena at The Reptilian Files

I have interviewed many abductees and have become very fond of their stories of enlightenment. As well, there are a few infamous cases where I have some doubt. One case in particular is Travis Walton's story Fire in the Sky: The Walton Experience
...not because I think he and his companions are untruthful. I sincerely think something happened that evening...but I feel that there were some misinterpretations along the way - The Travis Walton Abduction: I Still Have Doubts


The following statements are from Bonnie Jean (Hamilton) Mitchell, which reference some of her experiences. I don't endorse or impugn any of the narrative. I will state that I believe that there are human-like and other non-human beings living among us, either alien species or entities bio-engineered from terrestrial lifeforms. Beyond my statement you are left to your own conclusions...Lon
-----
In October of 1988, I had an experience with some creatures I called "blue robots." They were living, sentient beings, wearing blue overalls even, but their movements were robotic in nature, and I was under the impression they were acting under orders, doing what they had been told by someone else. I went along with what they wished, knowing what was expected of me without the use of speech. I had total freedom of movement.

I was inside a circular metal room, about 20 feet in diameter, aboard what seemed to be a spaceship. I stood still and watched while the little blue robots swarmed all around me, only as tall as my waist. There were approximately six beings in my immediate vicinity and others running errands in other parts of the room. They were communicating with one another and very busily running back and forth, doing their work, which somehow involved me.

I knew they wanted to "operate" on me, and even though I couldn't be sure, I assumed it would be an easy, outpatient type of procedure. I had picked up this bit of information by listening and observing. I remained calm and patient, more curious than afraid.

I had been standing in what was an information area - there were no seats or operating tables in this section of the room, so when they were finished with that "information gathering" part of their work, they escorted me to a place on the opposite side of the room. There was a circular indention in the floor, about 6 inches deep.

They asked me to step down into it and stand there. Two of them helped me step down and turn so I was facing a wall. I had free movement of my body; they were just leading me. I asked them why I needed an operation and the response was that I had "pain" and they needed to fix it (this is a typical response that I have heard over and over again, and it is obviously not the whole truth).

I was staring at what looked to me like the back of a television set, which they had asked me to "keep my eyes on." At that point, things became confusing to me; my head became dizzy and my vision was out of focus. What I saw was a tool that was drilling into the back of the supposed television set. There was a loud BANG and a flash of light, and the operation was over.

I then realized that the hole being drilled was not into the back of a television set, but into the back of my head! Within the week, I had developed a lump in the same location on the back of my head. I went to a local doctor (a general practitioner) who said I had a cyst that could be removed with surgery, or I could just let it sit there and, if it bothered me, he could prescribe pain medication.

I let the cyst sit there for about 15 years--in 2003, I had a doctor remove it. It appeared to be a mass of fatty tissue (what a benign, sebaceous cyst would normally look like). - ufocasebook.com
-----
The following describes a Reptilian encounter:
My name is Bonnie Jean Hamilton and I am a life-long alien contactee. I have had many experiences, both positive and negative as well as run-ins with military psychics and the secret government or illuminati.

Now that people are starting to wake up to the true nature of our so-called reality, I thought I would write this short article about my one and only conscious experience with the reptilians. What I normally do is meet the star people or aliens in an altered state of consciousness.

This is where alien visitations take place. Although these experiences are very real, they are not purely physical in nature but can manifest physical anomalies.

This particular encounter occurred on a beach along the Atlantic Coast of the United States late at night on April 25, 1993. At first, I believed I was completely alone, so I was simply enjoying the night air and the soft crashing of the ocean waves. As I stood facing the water, I noticed some movement to my left.

I turned and focused my vision to see a group of people up the beach from me, perhaps a kilometer away. I certainly hadn't expected to see anyone else there, so I became curious and began to walk in their direction. They noticed me about the same time and began to walk in my direction as one unit.

As we got closer to each other, I realized there were about six people in this group. I could tell they were fairly tall and of a slim, athletic build, all about the same size. I soon noticed that none of them had hair and they were all dressed in what appeared to be military fatigues (camouflage tan and green BDUs and tan vests with many pockets). They wore no shirts under their vests.

Though their general appearance was humanoid and they walked on two legs, they were clearly not human; their skin was mostly green and they moved with a sharp, keen alertness more akin to the movement of nervous iguanas. I was not frightened at all, just curious, so I kept walking toward them. When we were about ten yards from each other, the group stopped and I stopped as well.

I could see that they were all male and apparently soldiers of some sort. We stared at each other. I could clearly discern their reptilian appearance, their reluctance to approach me, the hesitation, and the nervousness. It felt dangerous.

When I am out exploring different states of consciousness and levels of reality, I am open to whatever I might discover, and I always attempt to maintain a calm, happy disposition no matter the circumstance. At the time of meeting the reptilians, I kept a happy smile on my face as I always do when meeting new people. I guess sometimes I'm just like a child.

The reptilian leading the group came forward, toward me, and I continued walking at my regular pace toward him. Our eyes connected and did not disengage during the entire incident. I remained alert and aware throughout the event. The remainder of his group stayed behind. He and I continued to approach each other until we were less than one yard apart.

He stood at least six foot tall, medium build, no hair, eyes the same size as mine but a brightly colored yellow with dark vertical slits, and his skin was rough and scaly with a greenish-brown hue. We studied each other briefly in silence.

While I was delighted to be in the presence of a species new to me, he was confused and discontented. He did not seem like a nice person to me; in fact, my first impression was that he considered me a lesser being and was puzzled as to how I had the courage to approach him. I got the feeling I was not supposed to be there or, at least, he was confused as to why or how I had gotten there. Perhaps he was not accustomed to encountering reality jumpers like me.

As we looked intently into each other's eyes, I knew he was accessing a computer bank in his mind; one that was not his individual database, but a group mind sharing the same knowledge.

Quite suddenly, his expression changed (and I first saw this in his eyes) to one of contemptuous tolerance. In other words, there was some reason he was forced to tolerate my presence, but he was not happy about it. Accessing that database in his mind gave him the information he sought and then he knew me by name.

With recognition, he said, "Oh, Hello Bonnie," and we shook hands while he frowned contemptuously. My eyes never left his and his eyes never left mine. I smiled, as I always do, and turned around to walk away. He also turned back to his group and they walked up the beach away from me. - ufocasebook.com
-----
This is a statement from Hamilton's website:
My name is Bonnie Jean Hamilton, I am a life-long contactee. I have known the star people since I was a baby. I think they are multidimensional beings, they aren't just from other planets, they are sharing the same time and space we humans are, but existing on a different vibrational frequency than us. The fact that they may be from other planets is kind of irrelevant when you consider how important it is that we can be in constant, close contact with the star people just by opening up to their energy vibrations.

I attended what you might call the star people school, when I was about 19 to 23 years old. For years, they taught me how to manipulate energy in this reality and in other dimensional spaces where consciousness exists. I call it the alternate reality. It was sometimes scary, and it was always challenging. They taught me how to defend myself against negative alien entities and government psychic attackers. Most of all, they taught me more about my connection to all beings in this limitless multiverse we live in. I recorded my experiences for about 20 years and then I wrote a book. I believe one of the most important things I could tell anyone is about our connection to each other.

All the people on this Earth, no matter what culture or lifestyle, share the same fate. People with money and people with no money, share the same fate. Do you think you are separate from someone who is completely different than you, someone who has a different belief system? You are not. You are the same inside, you have a Spirit that is connected to all Spirits. We are not separate from each other, we are One. The people you meet are little pieces of yourself, and you are a little piece of them. Together, we are God.

Whether you consider yourself a religious person or a spiritual person does not matter, you're part of it and there's no way out. So, if you want to meet a star person, open your heart and mind and speak aloud to them. If you go into a dark, quiet place, it will help you concentrate. Make sure you have good intentions you sure don't want to call any negative beings over for a visit. And always be careful what you ask for, because you may very well get it. - alienabductee.blogspot.com
-----
The following is a bio on website:
Bonnie is a life-long contactee who has known the star people since she was a young child. She has experienced both positive visitations and negative abductions, as well as run-ins with military psychics and the secret government. You can read about some of her Alien Encounters.

In the year 2000, she graduated from The College of William & Mary and began working on her first book, Invitation To The Self: Journey With The Star People which was published in 2005. Her work has also been published by the Association for Research and Enlightenment (The Edgar Cayce Foundation), New York City MUFON, and UFO Magazine.

Bonnie currently helps other contactees and abductees deal with their experiences. If you need help, contact her via The Forum.

Bonnie Jean Mitchell used to be Bonnie Jean Hamilton, but she got married to her sweetheart John G. Mitchell (UFO researcher and owner of www.ufosoverarea51.com)! Together they have created and are constantly updating www.awakenvideo.org, an anthology of videos targeting planetary changes going into 2012, with categories like DNA Activation and Ascension, Reptilians and Masons and the New World Order, Wisdom of the Elders, Alternative Energy, HAARP and Project Blue Beam, Stargates and Wormholes, Meditation, Sacred Geometry, and more.
NOTE: Like I previously stated, this is being presented for your consumption and opinion. Lon
Messages: The World's Most Documented Extraterrestrial Contact Story
From My Side of the Bed
Answers
The Orion Regressions
NOTE: I got 'behind the 8-ball' today, so I only had time to post one article...Lon
Spirit Rescue International™
Providing no-cost professional spiritual help, personal support and guidance
Take the first step towards genuine peace of mind
---------------
Sign up for the
Spirit Rescue International Newsletter
The Spirit Rescue International™ Haunted Help Forum
Discussion of paranormal and spiritual phenomena,
including peer support for those with questions or concerns

*Join Our Group On Facebook*
Join Eric Altman and Lon Strickler
*LIVE*
each Sunday at 8 PM ET as we go
Beyond the Edge!
--> Buy official 'Beyond the Edge Radio' gear <--
'Phantoms & Monsters: Cryptid Encounters' Now Available!
Don't have a Kindle device? No problem...
Free Reading Apps: Your Kindle purchase can be sent automatically to your Android, iPad, iPhone, PC, Mac, BlackBerry, or Windows Phone 7 device.
DOWNLOAD A 'FREE APP' HERE!
Borrow this book for free on a Kindle device with Amazon Prime.
Buy a Kindle today

and start your Amazon Prime free trial
to borrow this book and others at no cost.
ANOMALIST BOOKS
Works on maverick science, unexplained mysteries, unorthodox theories, strange talents, and unexpected discoveries. Please check out their excellent and diverse catalog
"The latest news from beyond the mainstream"
Join Ben & Aaron for their weekly podcasts!
Check out Mysterious Universe Plus+ all access format!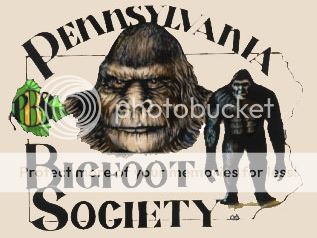 Click to submit a sighting report or encounter
Give a personal and authentic gift from their favorite celebrity

Free shipping - Bonded dealer - PCI certified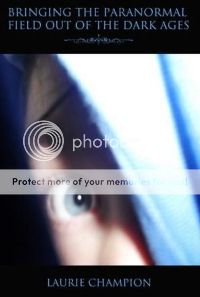 Labels: alien abduction, David Eckhart, extraterrestrials, Stan Romanek, Travis Walton Abduction, unexplained phenomena
Have you had a close encounter or witnessed something unusual? Send us an email