This week we welcome paranormal investigators and authors Tim Weisberg and Christopher Balzano to 'Beyond The Edge Radio'. We will be discussing a variety of paranormal subjects include their book Haunted Objects: Stories of Ghosts on Your Shelf
Tim Weisberg
created
Spooky Southcoast
along with Matt Costa in late 2005, seeking to combine an entertaining and interactive talk show format with the world of the paranormal. Tim is also the author of
Ghosts of the SouthCoast
and co-author of
Haunted Objects: Stories of Ghosts on Your Shelf
and has been featured on
The History Channel, the Travel Channel, the Discovery Channel and LIVING TV
. Tim is also the co-owner, along with Jeff Belanger, of
Legend Trips
, an event company focusing on paranormal expeditions. A sports writer by trade, Tim also covers the Boston Celtics and the New England Patriots for
The Standard-Times
.
Spooky SouthCoast
Christopher Balzano
is the founder and director of
Massachusetts Paranormal Crossroads
, an online collection of legends and ghost stories from Massachusetts and the surrounding states. He has been a contributor to Jeff Belanger's
Encyclopedia of Haunted Places
and
Weird Massachusetts: Your Travel Guide to Massachusetts' Local Legends and Best Kept Secrets
and was one of the writers behind
Weird Hauntings: True Tales of Ghostly Places
His writing has been featured in
Haunted Times and Mystery Magazine
and has been covered by the
Boston Globe, the Boston Herald, the Standard Times, and Worcester Magazine
. Christopher is the author of several books about regional hauntings, including
Dark Woods: Cults, Crime, and the Paranormal in the Freetown State Forest, Massachusetts
and
Ghosts of the Bridgewater Triangle
as well as the collection of true ghosts stories
Ghostly Adventures: Chilling True Stories from America's Haunted Hot Spots
and the new how-to paranormal book
Picture Yourself Ghost Hunting
This event is listed at 'Beyond The Edge Radio' Facebook Events and Google+ Events - Click the links and let us know you'll be there!
Join Eric Altman and Lon Strickler each Sunday at 8 PM ET as we go
Beyond the Edge!
Call toll free 1-877-677-2858 during the live broadcast

Go to our Facebook page at Beyond the Edge - Facebook
Spirit Rescue International™
Providing no-cost professional spiritual help, personal support and guidance
Take the first step towards genuine peace of mind
---------------
Sign up for the
Spirit Rescue International Newsletter
The Spirit Rescue International™ Haunted Help Forum
Discussion of paranormal and spiritual phenomena,
including peer support for those with questions or concerns

*Join Our Group On Facebook*
'Phantoms & Monsters: Cryptid Encounters' Now Available!
Don't have a Kindle device? No problem...
Free Reading Apps: Your Kindle purchase can be sent automatically to your Android, iPad, iPhone, PC, Mac, BlackBerry, or Windows Phone 7 device.
DOWNLOAD A 'FREE APP' HERE!
Borrow this book for free on a Kindle device with Amazon Prime. Buy a Kindle today

and start your Amazon Prime free trial to borrow this book and others at no cost.
ANOMALIST BOOKS
Works on maverick science, unexplained mysteries, unorthodox theories, strange talents, and unexpected discoveries. Please check out their excellent and diverse catalog
"The latest news from beyond the mainstream"
Join Ben & Aaron for their weekly podcasts!
Check out Mysterious Universe Plus+ all access format!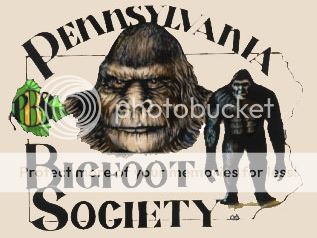 Click to submit a sighting report or encounter
Give a personal and authentic gift from their favorite celebrity

Free shipping - Bonded dealer - PCI certified
Labels: Beyond the Edge Radio, Christopher Balzano, haunted objects, paranormal, Tim Weisberg
Have you had a close encounter or witnessed something unusual? Send us an email