This week we welcome author and spiritual warrior Patrick Meechan to 'Beyond The Edge Radio'
Author
Patrick Meechan
is a survivor of two consecutive, yet unrelated haunted houses. Through his experiences he learned how to engage in spiritual warfare according to the Bible. He shares his knowledge in his books (Published by Crown of Thorns Publishing) and also on his blogtalk radio program the
Patrick Meechan Program on KAPOW RADIO
. Patrick also ministers deliverance and has performed numerous exorcisms. To contact Patrick or to have him speak at your church or event please use our
contact page
.
220 Fifth Street
This event is listed at 'Beyond The Edge Radio' Facebook Events and Google+ Events - Click the links and let us know you'll be there!
Join Eric Altman and Lon Strickler each Sunday at 8 PM ET as we go
Beyond the Edge!
Call toll free 1-877-677-2858 during the live broadcast

Go to our Facebook page at Beyond the Edge - Facebook
Spirit Rescue International™
Providing no-cost professional spiritual help, personal support and guidance
Take the first step towards genuine peace of mind
---------------
Sign up for the
Spirit Rescue International Newsletter
The Spirit Rescue International™ Haunted Help Forum
Discussion of paranormal and spiritual phenomena,
including peer support for those with questions or concerns

*Join Our Group On Facebook*
Join Eric Altman and Lon Strickler
*LIVE*
each Sunday at 8 PM ET as we go
Beyond the Edge!
--> Buy official 'Beyond the Edge Radio' gear <--
'Phantoms & Monsters: Cryptid Encounters' Now Available!
Don't have a Kindle device? No problem...
Free Reading Apps: Your Kindle purchase can be sent automatically to your Android, iPad, iPhone, PC, Mac, BlackBerry, or Windows Phone 7 device. DOWNLOAD A 'FREE APP' HERE!
ANOMALIST BOOKS
Works on maverick science, unexplained mysteries, unorthodox theories, strange talents, and unexpected discoveries. Please check out their excellent and diverse catalog
"The latest news from beyond the mainstream"
Join Ben & Aaron for their weekly podcasts!
Check out Mysterious Universe Plus+ all access format!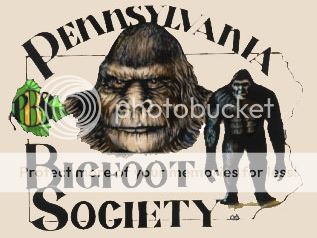 Click to submit a sighting report or encounter
Give a personal and authentic gift from their favorite celebrity

Free shipping - Bonded dealer - PCI certified
Labels: Beyond the Edge Radio, deliverance, exorcism, haunted locations, paranormal, Patrick Meechan
Have you had a close encounter or witnessed something unusual? Send us an email