Two dog walkers claim to have spotted a lion stalking a housing estate in Bedford.
The women reported seeing the "orange and brown" beast prowling around the residential area.
However, while Essex police mounted a full-scale lion hunt this summer following claims of a wild animal on the loose, the Bedfordshire force is taking a more sceptical approach.
The first eyewitness said she came face-to-face with the lion in Thor Drive this week as she walked her Yorkshire Terriers.
"I was stood about four feet away from it and I've seen enough National Geographic programmes to know it was on the prowl," said the woman, who declined to be named "for fear of being mocked".
She said: "I couldn't believe it. My two dogs were shaking. It was too big to be a domestic cat and it was definitely a wild animal. I know what I saw and he looked at me."
Her account to the local paper prompted another woman, Sharon Underwood, to come forward yesterday and say she spotted the animal several weeks ago in nearby Asgard Drive.
Ms Underwood said: "It looked like it was in stalk mode and was in a position which looked like it was going to pounce.
"It was too big for a normal-sized cat and it wasn't a dog either. I felt a bit strange afterwards and certainly won't be walking there again."
The animal was last seen heading off in the direction of a neighbouring pig farm. Locals speculated that it could have been a pig.
A Bedfordshire Police spokesman said: "There is no ongoing incident involving a lion."
The hunt for the Essex lion caused widespread panic in August after holidaymakers claimed to have seen the animal near a caravan park in St Osyth, near Clacton.
One said it had been "a million per cent lion", while another reported a man running from the scene screaming: "It's a f****** lion!"
Essex Police deployed armed officers and helicopter teams as part of the search. A Maine Coon cat called Teddy Bear was later identified as the chief suspect. -
Telegraph
-----
'Big Cat' causes concern in Tillsonburg, Ontario subdivision
A possible cougar or bobcat wandering through the Southridge subdivision in the north end of Tillsonburg on Thursday afternoon has some area residents concerned.
"I was outside doing some yard work, it was quite windy out and all of a sudden the dogs started barking in the neighbourhood – it was like an alert bark, they were going crazy," said Tillsonburg resident Jannette VanDeelen. "I didn't really pay much attention and then I thought I heard a big cat screeching."
While still in her backyard working, Van Deelen heard a second screech and this time paid closer attention to the loud and unusual noise coming from just over her fence.
"I stopped what I was doing and listened. I heard it again and I thought it might be a bobcat or a cougar," she said. "I knew with the high pitched screech that it wasn't just a domestic cat or a raccoon or anything."
The wild animal screeched several times and made a couple of low growls VanDeelen noted, possibly defending itself from nearby dogs.
"I could hear it growl – it was loud so I figured it was between my house and the neighbours."
Not knowing exactly what the animal was or the danger it posed, VanDeelen decided to move to the safety of her house before heading to work for the afternoon shift.
It has been confirmed that coyotes and bobcats are found throughout the region and sightings of them are not uncommon, especially at this time of year when food is becoming scarce.
While inside VanDeelen kept a lookout from the windows in an attempt to spot the bobcat or possible cougar.
"I went to all the windows in the house - on the main floor and upstairs to look out and see if I could see anything," she explained.
And although she did not have the chance to speak with neighbours Thursday, regarding the incident moments later on her way to work VanDeelen spotted a police officer on her street and flagged him down to notify him of the wild animal in the area. That's when she learned that she wasn't the only person who heard a bobcat or possible cougar in the subdivision that day.
"They said that somebody had already called it in and that's why they were in the area," she said.
Oxford County OPP were able to confirm that they did indeed receive a call regarding a wild animal – possibly a cougar or bobcat in the Southridge subdivision on Thursday.
"We had one complaint and it was an unconfirmed report. The person heard what they thought sounded like a cougar," said constable Stacey Culbert. "We don't have confirmation of that but police did patrol the area.
"One officer responded to look in the area, it was patrolled but they were unable to locate anything nor was there any confirmed sightings," she added.
Constable Culbert and the Ontario Provincial Police are reminding people to not approach if you hear anything suspicious and to contact police or if an animal has been contained, animal control.
"If anybody has had anything suspicious and they see it – don't wait to call us when it's happening."
VanDeelen lives in the north end of Tillsonburg, near a large corn field which is adjacent to a large wooded area with plenty of bush and trees. She has heard coyotes nearby before but never anything that sounded like a cougar or a bobcat.
"I'm hoping it's an isolated incident," she said. "We've been here six years and this is the first time I've heard a big cat in this area."
VanDeelen noted that with so many children and families in the subdivision, as well nearby Southridge Public School, she was concerned about public safety and hopes that by sharing her potential run-in with a bobcat or a possible cougar, it will prevent future incidences and help warn people in the area to keep a lookout for aggressive wildlife.
"I wanted people aware that there are big cats here," said VanDeelen.
"A lot of people walk during the day and night, there are people out walking their dogs and there's small kids at Southridge School. I just wanted people to be aware and watch for the wild animals.
"I never expected in a million years that a bobcat would wander into my subdivision," said VanDeelen. "You expect that out in the wild or in the woods but I wouldn't expect it in a subdivision." -
Tillsonburgnews
NOTE: It astounds me that so many state wildlife agencies continue to insist that big cats do not exist...when, in fact, there have been credible sightings in every state in the lower 48. I just happened to notice a series of photos on the Pennsylvania Bigfoot Society web site, in particular the prints of a Mountain Lion. These creatures are among us...Lon
-----
U.S. Congress Seeks Legislation for Big Cats
Big cats, including native mountain lions and cougars, as well as nonnative African lions and tigers, are a serious problem and a growing political issue in the United States.
The problem for native cats is their ever-expanding migratory patterns further east, but the larger issue is the breeding and captivity of African big cats, as well as other large animals by amateur or noncommercial enthusiasts.
This issue has become so paramount that the U.S. Congress is currently seeking legislation to ban noncommercial breeding and captivity of big cats altogether.
In Africa, big cat numbers are dwindling due to poaching, overhunting, and a disappearing habitat. However, there are more captive tigers in the United States than there are wild tigers, according to the Humane Society of the United States (HSUS).
Across the United States, many big cat enthusiasts are purchasing and breeding lions, tigers, bears, and other large or exotic animals without proper education, training, or resources. Many big cats housed by amateurs face poor living conditions including malnourishment, maltreatment, overbreeding, unsafe public interaction, and death.
"We've got a situation that's spiraling out of control, and dead tigers are piling up," said Wayne Pacelle, HSUS CEO and president, in a HSUS undercover investigation video.
Pacelle and an unidentified undercover investigator spoke out on behalf of the HSUS and investigated the G.W. Exotic Animal Memorial Park in Oklahoma, where five tigers died within four months and unsafe public interactions with infant big cats and smaller-sized big cats were taking place.
However, all of that may change with the passage of the Big Cats and Public Safety Protection Act (HR 4122), introduced in March 2012 by Rep. Buck McKeon (R-Calif.), and the Big Cats and Public Safety Protection Act (SB 3547), introduced in September 2012 by Sen. John Kerry (D-Mass.).
If passed, the bills would prohibit the private possession and breeding of big cats. Only zoos, licensed sanctuaries, and conservatories would be allowed to own and breed large cats. Violators could face jail time up to five years and fines up to $20,000; however, the bill includes a grandfather clause for animals born prior to the bill becoming a law. -
TheEpochTimes
Wild Cats of the World
Cougar: Ecology and Conservation
Spirit Rescue International™
Providing no-cost professional spiritual help, personal support and guidance
Take the first step towards genuine peace of mind
---------------
Sign up for the
Spirit Rescue International Newsletter
The Spirit Rescue International™ Haunted Help Forum
Discussion of paranormal and spiritual phenomena,
including peer support for those with questions or concerns

*Join Our Group On Facebook*
Join Eric Altman and Lon Strickler
*LIVE*
each Sunday at 8 PM ET as we go
Beyond the Edge!
--> Buy official 'Beyond the Edge Radio' gear <--
'Phantoms & Monsters: Cryptid Encounters' Now Available!
Don't have a Kindle device? No problem...
Free Reading Apps: Your Kindle purchase can be sent automatically to your Android, iPad, iPhone, PC, Mac, BlackBerry, or Windows Phone 7 device. DOWNLOAD A 'FREE APP' HERE!
ANOMALIST BOOKS
Works on maverick science, unexplained mysteries, unorthodox theories, strange talents, and unexpected discoveries. Please check out their excellent and diverse catalog
"The latest news from beyond the mainstream"
Join Ben & Aaron for their weekly podcasts!
Check out Mysterious Universe Plus+ all access format!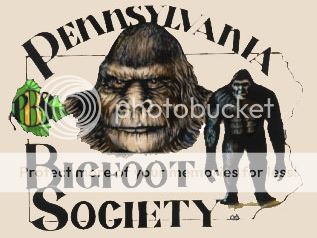 Click to submit a sighting report or encounter
Give a personal and authentic gift from their favorite celebrity

Free shipping - Bonded dealer - PCI certified
Labels: big cat, mountain lion, Ontario, UK, wildlife
Have you had a close encounter or witnessed something unusual? Send us an email