I received this report on Thursday 10/25/2012:
About a month ago my friend and I were driving to Santa Fe, New Mexico. We were coming from Iowa on our way to San Diego, California. It was about 7:30 at night we were about two hours away from Santa Fe driving west on Interstate 25. Somewhere around Las Vegas, New Mexico we saw something very strange.
It was dark we were going over lots of bridges up and down hills the road was twisting and turning quite a bit. I saw a large bat like creature coming out of the darkness flying directly at the windshield of my van. I'm going 70 maybe 75 miles an hour. This thing is on a downward glide (I never saw the wings flap) right into the windshield of my van. At the last possible second it cranks hard into a bank and heads back up missing hitting us by maybe ten feet. The whole incident happened so fast it was over before I could even react. Right as the thing flew off into the darkness I looked at my girlfriend and said "did you see that?" She says "yes what the hell was that?" We both saw the same thing moving very fast swerving to avoid hitting us. What is bothering us is at ten to twenty feet away the windshield was half covered with it. If it appeared to be three feet wide at ten to twenty feet away. I'm guessing the wingspan was twelve feet or more.
Any ideas on what we might have seen? We've been talking a little and I think I can get a pretty good idea of where exactly we were. This happened about three weeks ago on Oct 2nd. RB
-----
NOTE: In April 2009 residents of La Junta, Guerrero (Chihuahua) reported the appearance of a "Man-Bat". Below is further information:
They describe it as a very tall entity, standing some 2 meters tall, with two pairs of wings (one pair larger than the other). Its face is covered in fur and has red, bloodshot eyes. Also reported are a pair of small, kangaroo type hands that it held loosely, as though it lacked any strength in them.
The main witness is a young student at Universidad Regional del Norte, whose name was kept confidential, and who claims that the strange humanoid chased him for 15 minutes on the evening of March 6.
The witness was driving back to his home after his studies, when he saw a bulk on the roadway asphalt resembling a hunched-over man who seemed to be covered in a blanket. The figure suddenly stood up, taking two leaps forward and displaying a set of wings similar to those of a bat. The young man floored the accelerator in an attempt to flee, but the strange creature flew with great power, keeping abreast of the vehicle and looking in through the passenger window.
"Those were 15 minutes of maximum despair," he said.
This report was made known on local radio and in the print media, such as El Heraldo de Chihuahua.
NOTE: Is there is similarity in these reports? I'm making a few inquiries in the area...if anything of substance surfaces, I'll post the information. Lon
The Dulce Wars: Underground Alien Bases and the Battle for Planet Earth
Spirits of the Border: The History and Mystery of New Mexico
Tracking the Chupacabra: The Vampire Beast in Fact, Fiction, and Folklore
Phantoms & Monsters: Cryptid Encounters
Spirit Rescue International™
Providing no-cost professional spiritual help, personal support and guidance
Take the first step towards genuine peace of mind
---------------
Sign up for the
Spirit Rescue International Newsletter
The Spirit Rescue International™ Haunted Help Forum
Discussion of paranormal and spiritual phenomena,
including peer support for those with questions or concerns

*Join Our Group On Facebook*
Join Eric Altman and Lon Strickler
*LIVE*
each Sunday at 8 PM ET as we go
Beyond the Edge!
--> Buy official 'Beyond the Edge Radio' gear <--
'Phantoms & Monsters: Cryptid Encounters' Now Available!
Don't have a Kindle device? No problem...
Free Reading Apps: Your Kindle purchase can be sent automatically to your Android, iPad, iPhone, PC, Mac, BlackBerry, or Windows Phone 7 device.
DOWNLOAD A 'FREE APP' HERE!
Borrow this book for free on a Kindle device with Amazon Prime.
Buy a Kindle today

and start your Amazon Prime free trial
to borrow this book and others at no cost.
ANOMALIST BOOKS
Works on maverick science, unexplained mysteries, unorthodox theories, strange talents, and unexpected discoveries. Please check out their excellent and diverse catalog
"The latest news from beyond the mainstream"
Join Ben & Aaron for their weekly podcasts!
Check out Mysterious Universe Plus+ all access format!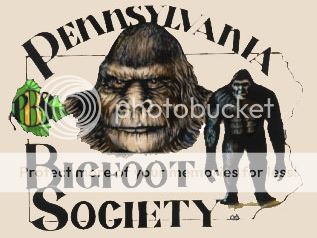 Click to submit a sighting report or encounter
Give a personal and authentic gift from their favorite celebrity

Free shipping - Bonded dealer - PCI certified
Labels: bizarre, flying cryptids, Man-Bat, mothman, New Mexico, reader submission, unexplained phenomena
Have you had a close encounter or witnessed something unusual? Send us an email