This week we welcome fortean writer, researcher and ufologist Peter A. McCue to 'Beyond The Edge Radio'
Peter A. McCue
worked for many years as a clinical psychologist in the National Health Service in the UK. He lives in Scotland. His qualifications include a Ph.D., from the University of Glasgow, awarded for a thesis on the nature of hypnosis. His interest in psychical research goes back decades. He believes that paranormal phenomena occur, and that many UFO experiences are genuinely anomalous. He contends that if we want to obtain a comprehensive understanding of ourselves and the nature of reality, these enigmatic phenomena can't be ignored. His most recent book is titled
Zones of Strangeness
Peter has researched parts of Britain that may be, or may have once been, hot spots for strange manifestations (UFO sightings, ghostly encounters, poltergeist phenomena, etc). These areas include Blue Bell Hill (Kent), Cannock Chase (Staffs), Dartmoor (Devon), the Pennines, and locations in the Scottish Highlands (Ben Macdui). He has examined whether these areas are, or were, genuine hot spots, and discusses theories about the phenomena.
This event is listed at 'Beyond The Edge Radio' Facebook Events and Google+ Events - Click the links and let us know you'll be there!
Join Eric Altman and Lon Strickler each Sunday at 8 PM ET as we go
Beyond the Edge!
Call toll free 1-877-677-2858 during the live broadcast

Go to our Facebook page at Beyond the Edge - Facebook
Spirit Rescue International™
Providing no-cost professional spiritual help, personal support and guidance
Take the first step towards genuine peace of mind
---------------
Sign up for the
Spirit Rescue International Newsletter
The Spirit Rescue International™ Haunted Help Forum
Discussion of paranormal and spiritual phenomena,
including peer support for those with questions or concerns

*Join Our Group On Facebook*
Join Eric Altman and Lon Strickler
*LIVE*
each Sunday at 8 PM ET as we go
Beyond the Edge!
--> Buy official 'Beyond the Edge Radio' gear <--
ANOMALIST BOOKS
Works on maverick science, unexplained mysteries, unorthodox theories, strange talents, and unexpected discoveries. Please check out their excellent and diverse catalog
"The latest news from beyond the mainstream"
Join Ben & Aaron for their weekly podcasts!
Check out Mysterious Universe Plus+ all access format!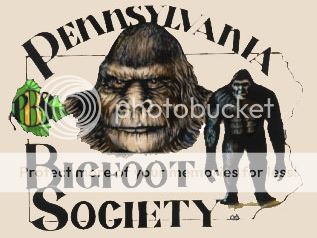 Click to submit a sighting report or encounter
Give a personal and authentic gift from their favorite celebrity

Free shipping - Bonded dealer - PCI certified
Labels: Beyond the Edge Radio, fortean, Peter A. McCue, Scotland, ufology, UK
Have you had a close encounter or witnessed something unusual? Send us an email