UFOs Are Real, Should Be Studied, Says Ex-Project Blue Book Director Col. Robert Friend
Retired Col. Robert Friend, a former director of the Air Force's nearly 20-year UFO study, Project Blue Book, says that science should continue looking into the mystery of flying saucers.
Friend, assigned in 1958 to direct Blue Book, was charged with trying to determine if UFOs were a threat to national security and whether they could be of scientific interest.
"When I first took over the program, I wrote two staff studies, and in both instances, I recommended that [UFOs] be put into another agency which would give them full scientific investigations and analyses," Friend told The Huffington Post over the weekend at a special lecture titled "Military UFOs: Secrets Revealed."
The event, held at the Smithsonian-affiliated National Atomic Testing Museum in Las Vegas, featured Friend, seen below, three other retired military colonels and a former United Kingdom Ministry of Defense UFO investigator.
These days, the retired 92-year-old colonel acknowledges that he's spoken to more Air Force pilots than most people will ever meet, and he's heard their stories about strange things they've encountered in the sky -- objects that have come very close to their aircraft.
Despite the roughly 700 UFO cases labeled as "unidentified" during the Air Force's investigation of more than 12,000 reports, Blue Book was closed down in 1969. The project's conclusion: UFOs posed no security threat to the nation, nor did they display any technological abilities "beyond the range of present-day scientific knowledge."
But Friend, who was Blue Book director until 1963, didn't totally agree with the official findings.
During his tenure, he unsuccessfully tried to get the UFO issue moved to the Defense Advanced Research Projects Agency as well as to the then-newly created space agency, NASA. He's had conversations with pilots and military officials who tossed the idea around that some UFOs might be alien in origin.
"Yes, there were some people who had those opinions. I, for one, also believe that the probability of there being life elsewhere in this big cosmos is just absolutely out of this world -- I think the probability is there."
Friend, the oldest surviving member of the famous Tuskegee Airmen of World War II, was joined on Saturday at the UFO lecture by the man who served as Friend's chief spokesman for Blue Book between 1961 and 1963, Col. William Coleman.
Coleman related an encounter he had with a "classic flying saucer" over Alabama in 1955 while piloting a B-25 bomber. The 75-foot-diameter, circular disc got so close to the ground that it left a trail of dust behind it before vanishing in the sky.
When HuffPost asked Friend if the United States had any vehicle at the time that looked like or could perform the way Coleman described, he quietly said, "No." When further pressed on what Coleman and his crew witnessed, Friend instead cited a different case where an aircraft reported a UFO that turned out to be a meteor.
Yet, the soft-spoken Friend treads carefully when asked if he thinks aliens have already come to Earth.
"Do I believe that we have been visited? No, I don't believe that," he said. "And the reason I don't believe it is because I can't conceive of any of the ways in which we could overcome some of these things: How much food would you have to take with you on a trip for 22 years through space? How much fuel would you need? How much oxygen or other things to sustain life do you have to have?"
But would those same issues apply equally to an advanced civilization that may have already overcome the hazards of traveling through interstellar space?
Either way, Friend would like to see an ongoing scientific investigation of UFOs.
"I think that anytime there's a possibility of scientific pay dirt from studying these phenomena, that yes, it would be much better if the government or some other agency was to take on these things and to pursue the scientific aspects of it." -
THP
Project Blue Book: First Report
The Report on Unidentified Flying Objects
**********
Anomalous `Perceptions' Of Humans In Rural Settings
From Rick Phillips at 'The Heavy Stuff'
- As readers of this blog know - I only post when the real urge hits; when a real urge to explore a seed of a thought becomes overwhelming. And, it's probably because of receiving an advance copy of the upcoming new book by Lujan Matus called `Shadows In The Twilight'. I've only begun to dig into it,but Lujan had indicated to me in an email exchange recently that the book was going to have lots about the metaphysics of anomalous perception abilities in our human condition. I have not been disappointed by the first pages or chapters. For those not familiar with LM, I strongly suggest you check out his modern day Shaman ideas and ideals. Continue reading at
Anomalous `Perceptions' Of Humans In Rural Settings
The Art of Stalking Parallel Perception: The Living Tapestry of Lujan Matus
Awakening the Third Eye: Discovering the True Essence of Recapitulation
Shaman Lujan Matus Has Answers
**********
'Crime reducing' cardboard policeman is stolen
The six-foot tall life-size figure, named PC Bobb, was placed in a Sainsbury's Local store to deter shoplifters.
The model was stolen last Saturday evening and photos of it have appeared on social networking sites, including appearing at several house parties since being stolen from the shop in Shafton, Barnsley.
A Sainsbury's spokesman said: "It is bizarre that someone would want to steal our cardboard copper PC Bobb. We'd got used to having him being around and hope he is returned in one piece."
The props have been placed in the windows of stores around Barnsley as a crime prevention measure.
Forces had argued the cut-outs would boost public confidence, deter criminals and make the police more 'approachable'.
Greater Manchester Police claimed the presence of a cardboard policeman at an Asda story in Leigh had cut shoplifting by 75 per cent.
However in 2010 Essex Police abandoned a £2000 scheme of 20 cardboard police officers dotted around after they were stolen.
Members of the public claimed they were a waste of funds and placed the public at risk of ridicule.
An Essex Police spokesman said: "The trial of the cardboard police officers shows they had very little effect on crime or antisocial behaviour and we will not be continuing with their use." -
telegraph
**********
Stingray 'Photobomb'
Imagine standing waist-deep in water, posing for a photo while stingrays teem beneath the surface, when suddenly something very large and clammy becomes draped around your shoulders.
How would you react?
Probably like the three women in the accompanying image, whose expression changed from joyful smiles to collective horror after a man, whose head is barely visible in the photo, lifted and placed a large stingray onto their backs for a "photobomb" prank that has gone viral.
The image, source unknown, reportedly was captured at a Cayman Islands tourist spot known as Stingray City, where swimmers can feed the stingrays pieces of squid.
Stingray City Trips states on its website: "The Stingray City Sandbar is a fun place and is suitable for everyone. You may be surrounded by more than two dozen 'tame' Atlantic Southern Stingrays that enjoy the company of humans."
Yes, the stingrays are tame. It's the human jokers you have to watch out for.
**********
UFO Crash In Russia? September 27, 2012
Click for video - UFO Crash In Russia? September 27, 2012
The residents of the city of Donetsk, Sverdlovsk region, where surprised to find trees torn up by the roots. Almost a half meter layer of ash and a hole filled with melted soil and clay.
Russia's Roswell Incident: And Other Amazing UFO Cases from the Former Soviet Union
UFO Case Files of Russia
UFOs and the Alien Presence & The Truth About UFOs In Russia - DVD Double Feature
Spirit Rescue International™
Providing no-cost professional spiritual help, personal support and guidance
Take the first step towards genuine peace of mind
---------------
Sign up for the
Spirit Rescue International Newsletter
The Spirit Rescue International™ Haunted Help Forum
Discussion of paranormal and spiritual phenomena,
including peer support for those with questions or concerns

*Join Our Group On Facebook*
Join Eric Altman and Lon Strickler
*LIVE*
each Sunday at 8 PM ET as we go
Beyond the Edge!
--> Buy official 'Beyond the Edge Radio' gear <--
'Phantoms & Monsters: Cryptid Encounters' Now Available!
Don't have a Kindle device? No problem...
Free Reading Apps: Your Kindle purchase can be sent automatically to your Android, iPad, iPhone, PC, Mac, BlackBerry, or Windows Phone 7 device.
DOWNLOAD A 'FREE APP' HERE!
ANOMALIST BOOKS
Works on maverick science, unexplained mysteries, unorthodox theories, strange talents, and unexpected discoveries. Please check out their excellent and diverse catalog
"The latest news from beyond the mainstream"
Join Ben & Aaron for their weekly podcasts!
Check out Mysterious Universe Plus+ all access format!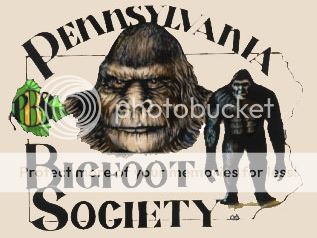 Click to submit a sighting report or encounter
Give a personal and authentic gift from their favorite celebrity

Free shipping - Bonded dealer - PCI certified
Labels: alternative news, bizarre, breaking news, fortean, oddball, UFO
Have you had a close encounter or witnessed something unusual? Send us an email