Mayan calendar set to expire in 100 days
December 21 is the end of days. Or, perhaps it's the 23rd... Interpreting the Mayan calendar is not a precision science.
But what we know is the "Long Count" and "Dresden Codex" calendars of the ages of the Earth do expire in December. Maybe.
And, according to a thriving industry of books, television documentaries and web blogs, that means it is time to kiss everything goodbye.
New Agers around the world have been busy preparing for the event in recent years. Blast shelter sales have soared in the United States, and some remote villages have been cashing-in on the hype by offering "refuge" packages.
Some say it will be consumed by a black hole. Some say it will be hit by an asteroid. Others say the ancient gods will return and consume everything in their rage.
Many ethnic Mayans dismiss the apocalyptic hype as a Western invention. Everybody knows that, rather than an end of time, the inscriptions refer to a new era, they say.
Mayan calendar math is also somewhat difficult to interpret.
It is based on a260 day ceremonial cycle, the 365 day or bit of the Sun, the 584 day cycle of Venus and the 780 day cycle of Mars.
These were used to determine the "ages of the Earth", which varied between roughly 900 years through to 6700 years in duration.
A measure of time popularised by New Age theorists is the baktun, a 144,000 day cycle that repeats only 13 times on the Dresden Codex. And this is the basis for the "end of the world" speculation for December 21.
Besides, calendars older than the "Long Count" - such as that found at Xultun in Guatemala - casts their counts some 7000 years into the future. Xultun predates the Codex by some 500 years.
And, like our calendars, the end of the page does not mean the end of the world.
"It's like the odometer of a car, with the Maya calendar rolling from the 120,000 to 130,000," said Anthony Aveni, professor of astronomy and anthropology at Colgate University in a report earlier this year. "The car gets a step closer to the junkyard as the numbers turn over; the Maya just start over."
So, it's time to quickly get that bucket list together and start enjoying yourself.
The Earth is due for a trade-in. -
heraldsun
The Mystery of 2012: Predictions, Prophecies, and Possibilities
2012 The Awakening
**********
Dying Woman Seeks Cryopreservation Funds via Reddit
A 23-year-old woman who is not expected to live out the year has decided she'd like to be cryogenically frozen when she dies, and she's turned to Reddit for help.
Kim Suozzi, who has an inoperable brain tumor,
made a post on Reddit
a few weeks ago that explained her bleak prognosis and asked members to help her "find some peace in dying young." Adhering to the social networking site's code of ethics for lengthy posts, she concluded with a bolded one-line recap for short attention spans: "I want to be cryogenically preserved when I die from brain cancer but can't afford it. I am literally begging for financial help."
Within 24 hours, she had hit $2,100, and her cause soon caught the notice of the Society For Venturism, a group of cryonics boosters that ran a background check and set up a tax-deductible charity. At last update, they had raised her $27,000.
So it seems very likely that Suozzi will exceed her minimum goal of $30,000, the money it will cost her to become a member of the Cryonics Institute (CI) in Clinton Township, Mich., and ensure that her body arrives there upon her death. But when she stops breathing, whenever that happens, what will the Internet's goodwill actually have paid for?
Continue reading at Dying Woman Seeks Cryopreservation Funds via Reddit
Frozen: My Journey into the World of Cryonics, Deception, and Death
Long Life?: A Journey into the Unknown World of Cryonics
**********
International Space Station: Magnet For UFOs
UFOs are showing up in a variety of places, allegedly on Mars, around Earth, and even in close proximity to the orbiting International Space Station.
Some space enthusiasts seem to have plenty of time on their hands to look at hours of live camera feeds from the ISS. When they spot something they deem to be unexplained, they instantly post it to YouTube. The videos just keep piling up, waiting their turn for reasonable explanations.
On Sept. 11, a video was posted by danielofdoriaa, claiming that NASA's ISS camera caught a huge, elongated UFO with smaller unidentified objects above it.
Was this an alien mothership, ejecting other craft, perhaps on their way down to Earth or outward toward Mars?
"I examined the video and believe that this is, unfortunately, another case of mistaken identity," said Marc Dantonio, chief photo/video analyst for the Mutual UFO Network.
"The object seen outside the window isn't outside the window at all," Dantonio told The Huffington Post in an email. "In looking at the object closely, it is clearly in far less focus than the other items outside.
"Earth, seen going by below and importantly, in the distance, is in focus, but the object is not. So, how could everything at maximum distance be in focus but the object -- also at supposed maximum distance as far as the camera is concerned -- not be in focus? It is because the object is not out there at all, but on the window."
Dantonio's Connecticut-based company, FX Models, creates special effects and models for several U.S. government projects. He can often spot a UFO hoax and, in fact, has built working, flying models that have been mistaken for UFOs.
Dantonio isn't suggesting this ISS "UFO" is a hoax.
"I believe this is simply a reflection on the window from inside. The alternative is that we would have to believe the object was SO LARGE that it would not appear to move even as the station was moving at 17,500 miles per hour," Dantonio said.
He offered another alternative -- that the "UFO" was pacing the ISS at some distance and somehow remained out of focus to the camera.
"In both cases, we would have to believe that this 'massive' object was invisible to the crew, but only one guy who was watching the live feed on NASA TV happened to catch it and alert the world."
Even more recently, on Sept. 13, the ISS camera seemed to catch yet another strange object nearby, this one detected and posted to YouTube by someone called myunhauzen74.
In the following video, yet to be analyzed, a bright, pulsating object appears to slowly change its shape and color before eventually fading away. -
THP
Alien Storm
Reference Guide to the International Space Station
**********
Man Gnaws on Woman's Head
A naked, bloody man broke into a home, jumped from a two-story window, tackled a passerby and chewed on her head while "screaming like an animal."
The gory scene unfolded Friday night in Hawley, Pa., 40 miles east of Scranton, where 20-year-old Richard Cimino Jr. allegedly went ballistic on a woman and two officers, Patch reported.
At about 5 a.m., Cimino reportedly drove his car off the road behind some houses in the small town. He stripped off his clothes, then tried and failed to break into a nearby home. He was told to leave, so he fled up the street and broke into another home. This one was vacant. He allegedly jumped from a second-story window.
State Trooper David Aulisio told Patch that Cimino "severely injured his arms and extremities" from the fall, but kept going.
Bleeding heavily, he found two women on the street and tackled one of them. Patch reported that he covered her in his blood. Then he began to "gnaw at [her] head, screaming like an animal," Aulisio said.
The women escaped and called police, who found Cimino lying on the road, severely injured and displaying "delusional behavior." Despite the injuries and a jolt from a Taser, Cimino managed to punch an officer in the face before he was arrested.
It's yet unclear whether Cimino was on drugs during the incident, and Pennsylvania police told The Huffington Post today that he's still in the hospital and has yet to be processed. He'll face plenty of charges, including two counts each of aggravated assault, simple assault, indecent exposure and criminal mischief, plus three counts of burglary and one count each of criminal trespass and defiant trespassing, according to The Times-Tribune. -
THP
The Zombie Survival Guide: Complete Protection from the Living Dead
Zombie (2-Disc Ultimate Edition) [Blu-ray]
World War Z: An Oral History of the Zombie War
Spirit Rescue International™
Providing no-cost professional spiritual help, personal support and guidance
Take the first step towards genuine peace of mind
---------------
Sign up for the
Spirit Rescue International Newsletter
The Spirit Rescue International™ Haunted Help Forum
Discussion of paranormal and spiritual phenomena,
including peer support for those with questions or concerns

*Join Our Group On Facebook*
Join Eric Altman and Lon Strickler


*LIVE*


each Sunday at 8 PM ET as we go
Beyond the Edge!
--> Buy official 'Beyond the Edge Radio' gear <--
ANOMALIST BOOKS
Works on maverick science, unexplained mysteries, unorthodox theories, strange talents, and unexpected discoveries. Please check out their excellent and diverse catalog
"The latest news from beyond the mainstream"
Join Ben & Aaron for their weekly podcasts!
Check out Mysterious Universe Plus+ all access format!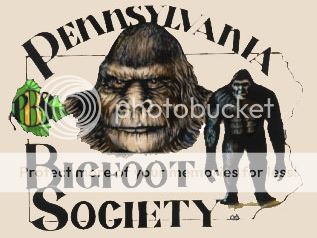 Click to submit a sighting report or encounter
Give a personal and authentic gift from their favorite celebrity

Free shipping - Bonded dealer - PCI certified
Labels: alternative news, bizarre, breaking news, fortean, oddball, UFO, weird
Have you had a close encounter or witnessed something unusual? Send us an email