A colleague in Japan forwarded this message and photo:
A thick light pole was witnessed around 8am on August 27th in the middle of the outer and inner shrine of Ise Jingu, The Grand Shrine of Ise. It was seen for over five minutes.

The thick light pole was seen over Yamatohime-no-miya of Ise Jingu for over five minutes. Witness is a family member of a Shinto priest and has lived in this area for a very long time. So when he says it was over Yamatohime-no-miya, I could trust that his information is fairly accurate. It feels to me like it was a sign that Goddess Yamato has revived. The light poles that would stand on the grounds of Ise was one of the main theme when I started to write my blog. The things I had written in 2007 are now being witnessed in 2012. I have mixed feelings about the fact that the visions that came into my brain are now actually occurring in this dimension. I am not quite sure if I should be enjoying it or need to be concerned.

In any case, the appearance of the light pole is a sign that the world is changing. The values in this material world are shifting to non-material. It's becoming more about the heart. The good will would be valued more and more. Eventually we will see a world where people are helping each other. It may take centuries to see the perfect world but even seeing 0.1% of the changes would give a huge impact to the humans. The new theories in the law of physics will be discovered and reexamined. We will see many changes towards the ultimate world peace. And at the end, our future will be in an amazing place. SC
Ise Jingu, The Grand Shrine of Ise
A Year in the Life of a Shinto Shrine
Jingu The Grand Shrine of Ise
Spirit Rescue International™
Providing no-cost professional spiritual help, personal support and guidance
Take the first step towards genuine peace of mind
---------------
Sign up for the
Spirit Rescue International Newsletter
The Spirit Rescue International™ Haunted Help Forum
Discussion of paranormal and spiritual phenomena,
including peer support for those with questions or concerns

*Join Our Group On Facebook*
Join Eric Altman and Lon Strickler
*LIVE*
each Sunday at 8 PM ET as we go
Beyond the Edge!
--> Buy official 'Beyond the Edge Radio' gear <--
ANOMALIST BOOKS
Works on maverick science, unexplained mysteries, unorthodox theories, strange talents, and unexpected discoveries. Please check out their excellent and diverse catalog
"The latest news from beyond the mainstream"
Join Ben & Aaron for their weekly podcasts!
Check out Mysterious Universe Plus+ all access format!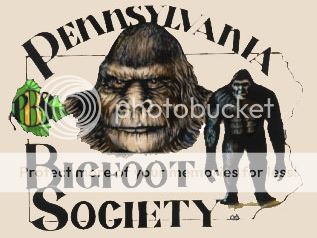 Click to submit a sighting report or encounter
Give a personal and authentic gift from their favorite celebrity

Free shipping - Bonded dealer - PCI certified
Have you had a close encounter or witnessed something unusual? Send us an email