By
Raghad Rabah
- As a UFO hunter, recording unidentified flying objects is not a practical full time job. They only appear every once in a while, so placing a security camera pointing to the sky seems like a better solution. However, if you've seen videos of UFOs captured on security cameras, you'll notice many of them are blurry or the resolution is pretty bad. Below is a guide that helps you capture quality videos of UFOs.
When it comes to picking out a DVR system for your UFO endeavors, there are many things you need to keep in mind. You want high definition cameras to capture every detail; preferably with night vision to provide 24 hour surveillance, and a good quality DVR (PC-based or standalone). Other important features to consider include: infrared cut filter (ICR), lighting, frame rate, camera resolution, image sensor, and compression, amongst other things.
Lighting:
Lighting is crucial for capturing videos at night. You will want to illuminate the area in front of your camera as much as possible. This will enable the camera to view for long distances in dark settings. Another option for lighting is infrared illuminators. These will emit an infrared light, which will reflect off the the object, and is then captured by the image processor.
Camera Resolution:
When recording unidentified objects that are flying a few thousand feet in the air, you want to make sure your camera is great in these two areas: the resolution and zoom ratio. Cameras with megapixel capability capture every detail. Most megapixel cameras come in 1.3 MP, some are equipped with 2.0 megapixels, and some are as high as 3.0 megapixels.
Zoom Ratio:
When looking at zoom ratio, you have to look for either a zoom camera or a pan, tilt, zoom (PTZ) camera. PTZ cameras can reach 35x optical zoom with 2 megapixel resolution. Using the optical zoom in PTZ cameras, you can zoom in on the object from far distances, and the image won't lose its quality. Or you can go the other route and pick an analog zoom camera with up to 43x optical zoom.
Compression:
If you are getting an IP (internet protocol) camera (most megapixel cameras are IP) it has software which will compress the images. When it comes to compression, you have to choose between M-JPEG and H.264. Although most cameras offer both compressions, you can only choose one for the recorded footage. Motion JPEG compresses photos, but into large sized files. Because they are so big, the camera cannot capture every frame at every second. H.264, however, compresses images into a smaller file size without losing quality. We recommend using H.264 compression for hard drive storage optimization and for good quality images.
Image Sensor:
An image sensor is a chip located behind the lens in the camera which converts light to electrons. There are two types of image sensors: Complementary metal–oxide semiconductor (CMOS) and charge-coupled device (CCD). CCD image sensors create high-quality, low-noise images, while CMOS image sensors are more susceptible to noise. CMOS sensors have lower light sensitivity. CCD sensors have more pixels and produce higher quality images. So when buying a camera, look for one with a CCD image sensor, it has been in production longer and is more progressed.
The image sensor has many features, and one of the most important is the progressive and interlace scanning options. The interlace scan is the traditional video display. It would divide the horizontal lines and split them into odd and even, and would alternately refresh each group every 30th of a second. This delay causes some distortion and irregularity. The progressive scan is the more advanced form of scanning. After moving to digital screens and computers, interlaced scan did not display text correctly. Progressive scan scans rows of pixels in order, rather than every other line, and refreshes them every 60th of a second, giving it a smoother image.
Mechanical Infrared Cut Filter:
During the day, the sun emits infrared waves which are unseen by the human eye. When they are converted into electrons, these rays cause distortion in the image. In order to remove these waves, an infrared cut filter is placed in front of the image sensor. It filters them out during the day and is then automatically removed at night time. This feature is called true day/night feature, and can really help clarify images during the day. So if you're planning on scanning for UFO sightings during the day and at night, you'll want to look for cameras with an Infrared cut filter.
Frame Rate:
If you are getting an IP camera, the frame rate would be set on the camera itself. For analog cameras, this spec is available on the DVR. Since the objects are going to be flying, you are going to want the fastest frame rate available, in order to analyze frame by frame what is going on.
Motion Detection:
This is an invaluable feature that will save you tons of storage space. Just set the camera to record only when it detects movement. In the settings, you can also choose when to let it stop recording: once the object is outside the angle of view, or a set time, like 1 or 5 minutes. This will save space on your hard drive by only recording eventful scenes. You will get extremely frustrated if you finally capture something legitimate after patiently recording for weeks and weeks only to discover you have just a handful of frames to review.
Digital Watermark:
When it comes to proving the authenticity of these videos, there is the traditional date and time stamp. Make sure it displays the correct time and date and is set to update on daylight savings. Another way to guarantee originality is a digital watermark. This proves that your videos have not been tampered with.
DVR/NVR:
Choosing an NVR is as essential as choosing the camera. You need to know how many cameras you are placing, and how much storage you need. You need to pick how many channels, but only if you get a DVR. If you are working with an NVR, you need to buy software enough for all the cameras. For your DVR/NVR, you can choose between standalone and PC based. Standalone NVRs have very simple graphic user interface and are very straightforward. PC based NVRs, however, offer many more features. PC based also allows for future expansion, so you can add as many cameras as needed.
Storage:
When reviewing video footage, there is always a possibility that you might overlook things. As a UFO hunter, it is always a good idea to backup your videos to CDs or USB flash drives to review them later. Here is a link to a few
calculators
, and below is an image of what one looks like.
This article was written by 2M CCTV, security camera system dealer and manufacturer of their own DVR recorders. Contact them for any additional info – 1-877-926-2288
Spirit Rescue International™
Providing no-cost professional spiritual help, personal support and guidance
Take the first step towards genuine peace of mind
---------------
Sign up for the
Spirit Rescue International Newsletter
The Spirit Rescue International™ Haunted Help Forum
Discussion of paranormal and spiritual phenomena,
including peer support for those with questions or concerns

*Join Our Group On Facebook*
Join Eric Altman and Lon Strickler
*LIVE*
each Sunday at 8 PM ET as we go
Beyond the Edge!
--> Buy official 'Beyond the Edge Radio' gear <--
ANOMALIST BOOKS
Works on maverick science, unexplained mysteries, unorthodox theories, strange talents, and unexpected discoveries. Please check out their excellent and diverse catalog
"The latest news from beyond the mainstream"
Join Ben & Aaron for their weekly podcasts!
Check out Mysterious Universe Plus+ all access format!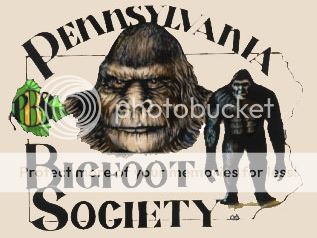 Click to submit a sighting report or encounter
Give a personal and authentic gift from their favorite celebrity

Free shipping - Bonded dealer - PCI certified
Labels: infrared, photographic evidence, UFO, video
Have you had a close encounter or witnessed something unusual? Send us an email