Interested in learning about Bigfoot? Bring the whole family out to this free family oriented event to meet members of the Pennsylvania Bigfoot Society and Keystone Bigfoot Project at the Over The Mountain Restaurant & Bar located on Route 322, in Rockton PA between Dubois and Clearfield in Clearfield County. The address is - 6456 Rockton Mtn Hwy, Rockton, PA 15856.
Come out and meet the host of
Beyond The Edge Radio
and Director of the
Pa Bigfoot Society
Eric Altman who will be giving presenting on a beginners guide to Bigfoot, entitled Bigfoot 101, and BTE Color Commentator Sean Forker also of the PA Bigfoot Society and founder of the
Keystone Bigfoot Project
who will be speaking on the group, updating the groups status, sighting reports, and upcoming projects for 2013. There will be Bigfoot food and drink specials and many other Bigfoot researchers and enthusiast on hand to answer questions. Eric will also have a Bigfoot display and Pennsylvania Bigfoot Society T-shirts, Bigfoot casts and collectibles available for sale.
The doors open at 11:00 am, the event runs from 1 to 4 pm and is free to attend. If you've ever had an interest in Bigfoot, this is a great opportunity to bring the whole family out and meet researchers, other enthusiasts and learn all about Bigfoot. See you at Over the Mountain! For more info on Over The Mountain, directions call 814-583-5575 or visit the
Keystone Bigfoot Project website
.
Silent Invasion: The Pennsylvania UFO-Bigfoot Casebook
Really Mysterious Pennsylvania: UFOs, Bigfoot & Other Weird Encounters Casebook One
Monsters of Pennsylvania: Mysterious Creatures in the Keystone State
COMING SOON!
Spirit Rescue International™
Providing no-cost professional spiritual help, personal support and guidance
Take the first step towards genuine peace of mind
---------------
Sign up for the
Spirit Rescue International Newsletter
The Spirit Rescue International™ Haunted Help Forum
Discussion of paranormal and spiritual phenomena,
including peer support for those with questions or concerns

*Join Our Group On Facebook*
Join Eric Altman and Lon Strickler
*LIVE*
each Sunday at 8 PM ET as we go
Beyond the Edge!
--> Buy official 'Beyond the Edge Radio' gear <--
ANOMALIST BOOKS
Works on maverick science, unexplained mysteries, unorthodox theories, strange talents, and unexpected discoveries. Please check out their excellent and diverse catalog
"The latest news from beyond the mainstream"
Join Ben & Aaron for their weekly podcasts!
Check out Mysterious Universe Plus+ all access format!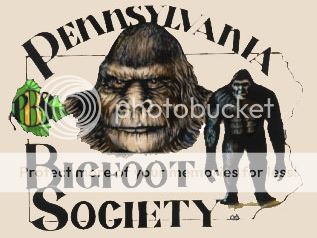 Click to submit a sighting report or encounter
Give a personal and authentic gift from their favorite celebrity

Free shipping - Bonded dealer - PCI certified
Labels: Cryptid Encounters, Keystone Bigfoot Project, Pennsylvania, Pennsylvania Bigfoot Society, phantoms and monsters
Have you had a close encounter or witnessed something unusual? Send us an email