A Few Real-Life Vampires
The legend of the blood suckers, and the violence heaped upon their corpses, came out of ignorance of contagious disease.
A little more than a century ago, vampires stalked Rhode Island. Or rather, New England farm families were digging up dead relatives suspected of being vampires and desecrating the bodies in a misguided effort to protect the living. Often these latter-day vampire hunters removed and burned their loved ones' hearts.
Though the corpses were typically re-buried, modern scholars continue to unearth the stories of real-life "vampires," whose historic tragedies underlie classics like Dracula as well as Hollywood's latest guilty pleasures.
The practice of disinterring accused vampires likely began in Eastern Europe, spreading to western countries including France and England in the 1700s, and then to rural New England, where vampire panics were common up through the late 1800s – particularly in Rhode Island.
At home and abroad, vampire scares usually began when a person died – often of a contagious disease, and in New England almost always of tuberculosis – and others in the vicinity began dying, too, usually of the same sickness. Ignorant of germs, people surmised that the dead person had come back to drain family members' blood, and the exhumation and staking, burning, beheading and whatever else followed (practices varied with geography) were an effort to insulate the community against further harm. Often the vampire-hunters were not disappointed when they pried open the graves: many natural signs of decay, like bloating and bleeding from various orifices, looked like evidence of midnight feasts.
Here are a few "vampires" from America and elsewhere, the real lives behind our modern legends.
Peter Plogojowitz:
This Serbian villager and accused bloodsucker was exhumed and staked through the heart a few weeks after his death in 1725. In his book, "Vampires, Burial, and Death," folklorist Paul Barber treats Plogojowitz as the quintessential European vampire, because his exhumation closely follows the broader pattern of the superstition. Plogojowitz was the first in his village to die of a sickness, and subsequent local deaths were blamed on his late-night predations. A rather gruesome-sounding autopsy revealed what were considered the tell-tale signs of vampirism:
"I did not detect the slightest odor that is otherwise characteristic of the dead, and the body…was completely fresh," one witness wrote. "The hair and beard… had grown on him; the old skin, which was somewhat whitish, had peeled away, and a new fresh one had emerged under it … Not without astonishment, I saw some fresh blood in his mouth."
Arnold Paole:
In the early 18th century, this rural Serbian broke his neck after a fall from a hay wagon. Like many others before him, he was accused of posthumous vampirism and exhumed after a series of deaths in his village; many of his supposed victims were dug up as well. Austrian military authorities in control of the region investigated the deaths, and their published account was widely circulated. Paole's case is thus credited with spreading the vampire superstition to Western Europe, where it took hold before reaching the New World.
Nellie Vaughn:
Just 19 years old, she was buried in 1889 in West Greenwich, Rhode Island. Today this so-called vampire is almost as famous as Mercy Brown, whose exhumation was covered by international newspapers. Vaughn's cemetery has frequently been visited, vandalized and her headstone broken. But in his book, "Food for the Dead," folklorist and vampire scholar Michael Bell presents evidence suggesting that Vaughn's is a case of mistaken identity, and that her contemporaries never accused or exhumed her. The superstition probably arose in the last half century or so, and may be a result of confusion with Mercy (who died nearby at a similar date and age) and the admittedly creepy epitaph on Vaughn's tombstone: "I Am Waiting and Watching For You."
Frederick Ransom:
A Dartmouth College student from a well-respected family in South Woodstock, Vermont, he died of tuberculosis in 1817 and is an example of an educated person ensnared in a vampire panic usually associated with misinformed farmers. Ransom's father had his body exhumed in the hopes of saving the rest of his family: his heart was burned in a blacksmith's forge. "However, it did not prove a remedy, for mother, sister, and two brothers died afterward," Ransom's surviving brother Daniel later wrote. "It has been related to me that there was a tendency in our family to consumption, and that I…would die with it before I was thirty." Happily, when Daniel Ransom wrote these words he was more than 80 years old.
Bristoe Congdon's child:
A "black" man named Bristoe Congdon and several of his children died of tuberculosis in Rhode Island in the 1800s. "The body of one of the children was exhumed," one source wrote, "and the vital parts were burned in obedience to the dicta of this shallow and disgusting superstition." Though it's not entirely clear whether Congdon was African-American or American Indian, the case was the first that folklorist Michael Bell has found suggesting that the vampire tradition crossed racial lines.
Annie Dennett:
She died of consumption at the age of 21 in rural New Hampshire. In September of 1810, a traveling Freewill Baptist Minister from Vermont named Enoch Hayes Place attended her exhumation, which her family undertook in an effort to save Annie's father, also sick from tuberculosis. Place's diary entry is a curious example of the participation of a respected New England minister in a vampire hunt. "They opened the grave and it was a Solemn Sight indeed," Place wrote. "A young Brother by the name of Adams examined the mouldy Specticle, but found nothing as they Supposed they Should…. There was but a little left except bones." -
smithsonianmag
Real Vampires, Night Stalkers and Creatures from the Darkside
Abraham Lincoln: Vampire Hunter
**********
Are the Houses of Parliament haunted?
Answer:
The Palace of Westminster is one of the world's most recognisable buildings, and sits in a city ridden with spectres. But is the Palace itself haunted? "Not in the classical sense," says author and historian James Clark. James's book,
Haunted London
however, documents at least two cases of spectral doubles, or "doppelgangers", appearing in the Houses of Parliament. The most famous involved Major Sir Frederick Carne Rasch MP, who on one evening in 1905 was seen in the Chamber while he was in fact lying in his bed suffering from flu.
Jon Kaneko-James, from ghost-walking tour company Boo Tours, suggests one notable Palace ghost: that of Guido Fawkes, who supposedly "stalks the passages and cellars of Westminster Hall, before vanishing through a wall carrying a keg of gunpowder". Jon adds: "The rest of Westminster and Whitehall are very haunted. If the stories are to be believed there are no less than five headless ghosts within a 10-minute walk of Big Ben and the ghost of Jack the Ripper throwing himself off Westminster Bridge."
Peter Underwood's classic
HAUNTED LONDON
also reveals that adjacent Westminster Abbey is awash with apparitions, including a "khaki-clad soldier of the First World War, mud-stained and bareheaded with his eyes full of strange pleading", which loiters by the Tomb of the Unknown Warrior.
**********
Pop Star Ke$ha Claims Sex With Ghost
Artists and musicians are always seeking inspiration for their work, and in a recent radio interview with Ryan Seacrest, pop star Ke$ha talked about the inspiration for her new song "Supernatural." While many singers like Taylor Swift and Adele produce heartfelt songs about love and loss, Ke$ha's was a little different.
"There are so many weird topics on this record from having sexy time with a ghost to getting hypnotized and going into past lives. I just really wanted the theme of this record to be the magic of life," she told Seacrest.
Yes, "having sexy time" means what you think it means: Her song is about the time she had sex with a ghost. "I had a couple of experiences with the supernatural. I don't know his name! He was a ghost! I'm very open to it....I was in Africa rehabilitating baby lions. I went diving with great white sharks, and just went on this crazy spirit quest. I got hypnotized, and I just really wanted this record to be really positive, really raw, really vulnerable and about the magic of life."
While this may seem like a bizarre (or publicity-savvy) revelation, Ke$ha is not alone; in fact many people have reported similar sexual experiences with spirits... and psychologists may have an explanation.
This phenomenon is not new, and is the basis for medieval legends about male and female demons (incubus and succubus respectively), who sexually attack people at night in their sleep. In centuries past, a woman claiming to have had sexual relations with an unseen spirit would likely have been accused of witchcraft. Indeed, the notorious 1486 witch-hunting text "Malleus Maleficarum" contains a section titled, "Here follows the Way whereby Witches copulate with these Devils known as Incubi," in which the authors explain that sex with the unknown is inherently evil and a clear sign of congress with Satan.
In his book "The Terror that Comes in the Night," folklorist David J. Hufford estimates that about 15 percent of people experience being assaulted in their sleep by an unknown entity at some point in their lives.
These attacks -- sometimes scary, sometimes sexy, but always realistic to the person experiencing them -- are the result of normal brain misperceptions and illusions. Last year a British grandmother complained of being sexually assaulted by a ghost while in bed. She felt "a creepy pair of hands" groping her as she tried to sleep, though no one else was around.
Ke$ha did not elaborate on the circumstances behind her exciting encounter with the anonymous phantom paramour, but it's likely she experienced it in bed either while sleeping, or going into or out of sleep. Psychologists know that this is a time when people are vulnerable to common (and harmless) hallucinations -- including sexual experiences.
There may also be a clue in Ke$ha's comment about being hynotized; people who are under hypnosis tend to be in a very suggestible state (criteria for hypnotizability include being imaginative and open to suggestion).
If she had the experience during a personal, spiritual quest for the supernatural, her mind and imagination would be primed to interpret any unusual experiences as magical. An especially vivid or arousing sexual dream could easily have been interpreted as having been a real encounter with a ghost.
Of course, it's possible that Ke$ha really did have sex with a ghost -- and though he didn't leave his name, he left her with fodder for free publicity -- and maybe even a hit single. -
discovery
Weird Hauntings: True Tales of Ghostly Places
Weird Encounters: True Tales of Haunted Places
**********
Friendly ghost adds 'cheeky' charm to hotel sale
A hotel haunted by the friendly ghost of the original owner has been placed on the market for sale.
Guests at the Foveaux Hotel in Bluff have experienced the bedroom door being opened on them by a cheeky female ghost during their stay.
Local legend has it that the ghost is of Mary Cameron, the original owner of the Temperance Hotel which was constructed on the Gore Street site in 1899.
Mary is believed to be the sister of John Cameron who served in the 4th Contingent, 10th Company during the Boer War from 1899 to 1902. John was awarded the Queen's South Africa Medal for battles fought in Rhodesia in 1901.
When John returned to Bluff in 1902 alongside his colleagues from the 4th Contingent, Mary took a liking to some of the fellow troopers, in line with the old cliché 'women love a man in uniform'.
The Temperance Hotel was demolished to make way for the construction of the art deco-style Foveaux Hotel in the 1930s, but Mary's spirit lived on in the premises. John went on to become Mayor of Bluff from 1938 to 1941.
The Foveaux Hotel has been placed on the market by Bayleys and will be auctioned on September 27. Not only is the hotel haunted, but it is also legendary for having been mainland New Zealand's southernmost licensed hotel.
Bayleys Invercargill salesperson Colleen Boatwood, who is marketing the property for sale, said the hotel operated as a licensed bed and breakfast for six years under its current owners, but had been used solely as a family residence for the past year in preparation for their retirement.
She said the friendly ghost tended to favour tall male guests staying in room two.
"Far from being spooked, room two was the most requested room to stay in, with many people commenting in the guest book that they had had the 'best sleep in years'," she said.
"Most of the activity is when tall men stay over in room two. The bedroom door opens nearly every time the men shower. The owners have checked the bedroom door several times and found nothing wrong with it. There has also been more activity when events such as charity dinners and birthdays have been hosted at the hotel - as the ghost enjoys the 'spirited' atmosphere it brings to the place."
Ms Boatwood said the owner's aunt once tried to entice the ghost to reveal herself but the next day all she found was that all the towels in the bathroom had been dumped on the floor.
The 470 square metre building comprises nine double bedrooms, five of them with ensuite, one single bathroom and one separate bathroom. The building also contains a lounge, dining room, bar and commercial kitchen with six burner gas hob and walk-in pantry.
"The building is zoned commercial and would operate perfectly as a boutique hotel, bed and breakfast or backpackers," Ms Boatwood said.
The hotel is a 20-minute drive from Invercargill and a two-minute walk to the ferry that sails to Stewart Island. The property sits on two adjoining titles with access from Gore Street and Barrow Street, where there is a 506 square metre securely fenced parking area at the rear of the hotel. -
voxy
Spooked: Exploring The Paranormal In New Zealand
Paranormal: Webster's Timeline History, 1784 - 2007
**********
Was Isaac Newton a scientist or a sorcerer? Or both
Haunted Ships Great Spots For Ghost Hunts, Researchers Say
The Oddest Ways People Died in Victorian Times
Would you buy this haunted mansion? Lavish 10-bedroom home is on the market for $1.1million... but it is said to house the spirits of SEVEN ghosts
An Encounter with the Hat Man
How Humans Lost Our Chance at a Third Eye
Spirituality Key To Chinese Medicine Success
Video - Ghost Investigation at Old Crawfordsville Hospital
London Ghost Conference
Paranormal Hot Spots
Busting Auckland's ghosts
10 Spooky Places To Visit In The U.S.
Haunt Jaunts Picks for the Five Best Paranormal Social Networking Sites
Fairy Tale Phantoms
Do women want to believe?
Is the ghost of Mitt Romney's ancestor haunting Kendal pub?
Chris Halton's Haunted Earth TV
Brandi Borgia and Acid Entertainment's Paranormal Playground
Does this image show the ghosts of WWII prisoners on their death march? Former Army Officer takes haunting image along route they took
The Great New England Vampire Panic
Wendigo Psychosis: the Probably Fake Disease that Turns People into Cannibals
The Hinterkaifeck Massacre
The Science of Ghost Hunting: Logical Leaps of Faith
Rick Phillips - Anomalous `Perceptions' Of Humans In Rural Settings
Suggested reading:
'Phantoms and Monsters' Selections
Real Zombies, the Living Dead, and Creatures of the Apocalypse
Passing Strange: True Tales of New England Hauntings and Horrors
Civil War Ghost Stories and Legends
Strange Company: Military Encounters with UFOs in World War II
Politics and the Occult: The Left, the Right, and the Radically Unseen
Secret Black Projects of the New World Order
Spirit Rescue International™
Providing no-cost professional spiritual help, personal support and guidance
Take the first step towards genuine peace of mind
---------------
Sign up for the
Spirit Rescue International Newsletter
The Spirit Rescue International™ Haunted Help Forum
Discussion of paranormal and spiritual phenomena,
including peer support for those with questions or concerns

*Join Our Group On Facebook*
Join Eric Altman and Lon Strickler


*LIVE*


each Sunday at 8 PM ET as we go
Beyond the Edge!
Buy official 'Beyond the Edge Radio' gear
'Phantoms & Monsters: Cryptid Encounters' Now Available!
Don't have a Kindle device? No problem...
Free Reading Apps: Your Kindle purchase can be sent automatically to your Android, iPad, iPhone, PC, Mac, BlackBerry, or Windows Phone 7 device.
DOWNLOAD A 'FREE APP' HERE!
ANOMALIST BOOKS
Works on maverick science, unexplained mysteries, unorthodox theories, strange talents, and unexpected discoveries. Please check out their excellent and diverse catalog
"The latest news from beyond the mainstream"
Join Ben & Aaron for their weekly podcasts!
Check out Mysterious Universe Plus+ all access format!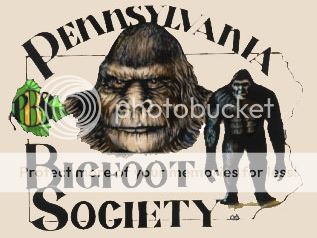 Click to submit a sighting report or encounter
Give a personal and authentic gift from their favorite celebrity

Free shipping - Bonded dealer - PCI certified
Labels: esoteric, Esoterica, ghosts, metaphysical, paranormal, unexplained phenomena
Have you had a close encounter or witnessed something unusual? Send us an email