I received this photo from my colleague
David Garrison
...it was forwarded to him by a boy who captured the image while fishing at Wunnimin Lake in Ontario, Canada. Wunnumin Lake is a remote Oji-Cree First Nation's community located 360 km north of Sioux Lookout, Ontario, Canada.
-----
Sunday night on the
'Beyond The Edge Radio'
show (
here is the podcast
) our special guest was author, lecturer and paranormal researcher
David Rountree
. This was one of the most informative broadcasts that I have been a part of and we look forward to having David back as a guest. Those readers interested in the technical aspects of spirit chasing will find this podcast fascinating!
As well,
David Rupert
and
Ron Gallucci
from the Pennsylvania Bigfoot Society joined us in the first half hour. They were describing the strange activity they encountered this past weekend at a location in Clearfield Co, PA...which included 2 black bear carcasses, UFO activity and other odd incidents. The bear carcasses are pictured on
Dave's Facebook page
. There will be a 3-day expedition to this location in September by Eric Altman and at least 25 others. This area has been designated as a 'hot spot' for Bigfoot activity by the PBS for some time now. They definitely have their work cut out for them as they attempt to decipher the strangeness.
Ancient Mysteries - Bigfoot (A&E DVD Archives)
Monsters of Pennsylvania: Mysterious Creatures in the Keystone State
Strange Pennsylvania Monsters
Really Mysterious Pennsylvania: UFOs, Bigfoot & Other Weird Encounters Casebook One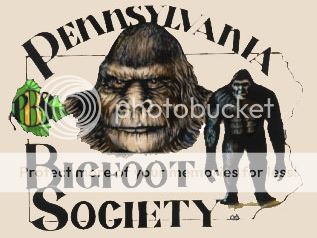 Click to submit a sighting report or encounter
Spirit Rescue International™
Providing no-cost professional spiritual help, personal support and guidance
Take the first step towards genuine peace of mind
---------------
Sign up for the
Spirit Rescue International Newsletter
The Spirit Rescue International™ Haunted Help Forum
Discussion of paranormal and spiritual phenomena,
including peer support for those with questions or concerns

*Join Our Group On Facebook*
Join Eric Altman and Lon Strickler
*LIVE*
each Sunday at 8 PM ET as we go
Beyond the Edge!
--> Buy official 'Beyond the Edge Radio' gear <--
ANOMALIST BOOKS
Works on maverick science, unexplained mysteries, unorthodox theories, strange talents, and unexpected discoveries. Please check out their excellent and diverse catalog
"The latest news from beyond the mainstream"
Join Ben & Aaron for their weekly podcasts!
Check out Mysterious Universe Plus+ all access format!
Give a personal and authentic gift from their favorite celebrity

Free shipping - Bonded dealer - PCI certified
Labels: Beyond the Edge Radio, bigfoot, David M. Rountree, high strangeness, Pennsylvania, Pennsylvania Bigfoot Society
Have you had a close encounter or witnessed something unusual? Send us an email