This week Eric & Lon welcome back our good friend cryptid researcher
Jc Johnson
to discuss the strange creatures and anomalies reported in the southwestern United States, namely the 'Fours Corners' area of Utah, Colorado, New Mexico and Arizona.
Jc Johnson founded and leads
Crypto Four Corners
, a group of enthusiastic and determined researchers investigating a variety of strange creatures in the Four Corners area. The group's research includes Bigfoot, giant snakes, were wolves, living dinosaurs, dragons, centaurs, giant birds, Native American "skin walkers" and other cryptids reported in this remote and wild region. In addition to eye-witness accounts, they investigate mysterious livestock deaths and other suspicious incidents.
Jc has been a professional river and outdoor guide for more than 20 years. His knowledge, attunement to nature, and undying faith make him a driving force in the field of cryptozoological and paranormal research. He also serves as president of the North American Fortean Society. His amazing experiences will make you rethink the unexplained, and leave you wondering whether you should check under your bed tonight before you dare close your eyes. For more on Jc and the Crypto Corners research group visit their websites:
Crypto Four Corners
North American Fortean Society
Some of Jc Johnson's / Crypto Four Corners investigations and commentary have been reported at 'Phantoms and Monsters':
New Mexico 'Furry Ones', 'Skin-Walkers' and 'Shadow Man'
Video: Hominid 'Harvests' Skunk - Fruitland, NM
Video: Return to Lukachukai - Observing the 'Furry Ones'
Sheep Mutilation Mystery - Dine' Navajo Reservation, Near Hogback, NM
Large Cryptid Snakes - San Juan River, Utah
Bloodless Carnage: Livestock Attacks Continue in the Four Corners
Centaurs in North America
Confirmed: Jc Johnson's New Mexico Bigfoot Sample Part of Ketchum DNA Study
Cryptid Lizard in the Four Corners
Cryptid Canids of the Four Corners
On the Trail of 'Swamp Foot'
JC Johnson has researched and written about the Navajo skinwalker phenomenon and has offered commentary to the
Skinwalker Chronicles
series at 'Phantoms and Monsters'
Join Eric Altman and Lon Strickler each Sunday at 8 PM ET as we go
Beyond the Edge!
Call toll free 1-877-677-2858 during the live broadcast

Go to our Facebook page at Beyond the Edge - Facebook
Diné: A History of the Navajos
The Circle of Life: A Memoir of Traditional Native American Teachings
Stalking the Tricksters: Shapeshifters, Skinwalkers, Dark Adepts and 2012
Underground Alien Bio Lab At Dulce: The Bennewitz UFO Papers
Phantoms and Monsters
Now Available on
Kindle
CLICK HERE
Spirit Rescue International™
Providing no-cost professional spiritual help, personal support and guidance
Take the first step towards genuine peace of mind
---------------
Sign up for the
Spirit Rescue International Newsletter
The Spirit Rescue International™ Haunted Help Forum
Discussion of paranormal and spiritual phenomena,
including peer support for those with questions or concerns

*Join Our Group On Facebook*
Join Eric Altman and Lon Strickler
*LIVE*
each Sunday at 8 PM ET as we go
Beyond the Edge!
--> Buy official 'Beyond the Edge Radio' gear <--
ANOMALIST BOOKS
Works on maverick science, unexplained mysteries, unorthodox theories, strange talents, and unexpected discoveries. Please check out their excellent and diverse catalog
"The latest news from beyond the mainstream"
Join Ben & Aaron for their weekly podcasts!
Check out Mysterious Universe Plus+ all access format!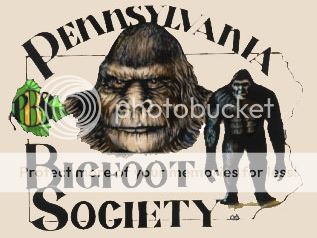 Click to submit a sighting report or encounter
Have you been looking for a great gift?
Free shipping - Bonded dealer - PCI certified
Labels: Beyond the Edge Radio, cryptids, crypto four corners, JC Johnson, North American Fortean Society
Have you had a close encounter or witnessed something unusual? Send us an email