The photo was posted recently on YouTube...a strange creature, locally called a "Gorgakh". The animal was killed by villagers in Swabi, Pakistan. Some speculate it is a giant version of a
Pangolin
, an anteater species, found on the African continent. Honestly, the gorgakh looks much larger than it actually is since it is place so much closer to the camera as compared to the men in the photo...though, it does seem to be a very large example. The locals claim the creature is responsible for digging up and eating dead bodies and possesses supernatural abilities. Anyway...draw your own conclusions.
Three types of pangolins exist in Africa—the giant pangolin, the tree pangolin and the most widespread, the ground pangolin. Pangolins have small heads and long, broad tails. They are toothless and have no external ears, although their hearing is good. Their sense of scent is well-developed, but their sight is poor. The weight of the protective keratinous scales and skin make up about 20% of the pangolin's weight. The animal preens itself by scratching with the hind legs, lifting its scales so the claws can reach the skin. It also uses its tongue to remove insects from under the scales.
Human have taken their toll on the pangolin, which is thought to be a purveyor of magic and charms. When mixed with bark from certain trees, the scales are thought to neutralize witchcraft and evil spirits. If buried near a man's door, they are said to give an interested woman power over him. Sometimes the scales are burned to keep lions and other wild animals away. In some areas pangolins are sacrificed for rainmaking ceremonies, and in others they are hunted for meat. -
awf.org
The fact that this particular pangolin was found in Pakistan is anyone's guess.
Strange Animals, New to Science
Animal-Speak: The Spiritual & Magical Powers of Creatures Great & Small
The Best Book of Endangered and Extinct Animals
***********
YOUR SUPPORT IS NEEDED & APPRECIATED!
Donations can be accepted through PayPal - 'Donate' buttons are located below or on the blog or go to the PayPal homepage and send the donation to my user email - lonstrickler@phantomsandmonsters.com.
Please help keep 'Phantoms and Monsters' a free service.

Spirit Rescue International™
Providing no-cost professional spiritual help, personal support and guidance
Take the first step towards genuine peace of mind
---------------
Sign up for the
Spirit Rescue International Newsletter
The Spirit Rescue International™ Haunted Help Forum
Discussion of paranormal and spiritual phenomena,
including peer support for those with questions or concerns

*Join Our Group On Facebook*
Join Eric Altman and Lon Strickler
*LIVE*
each Sunday at 8 PM ET as we go
Beyond the Edge!
--> Buy official 'Beyond the Edge Radio' gear <--
ANOMALIST BOOKS
Works on maverick science, unexplained mysteries, unorthodox theories, strange talents, and unexpected discoveries. Please check out their excellent and diverse catalog
"The latest news from beyond the mainstream"
Join Ben & Aaron for their weekly podcasts!
Check out Mysterious Universe Plus+ all access format!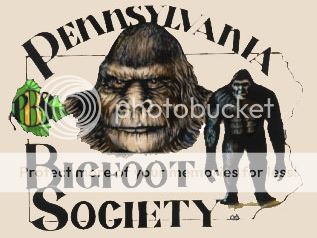 Click to submit a sighting report or encounter
Give a personal and authentic gift from their favorite celebrity

Free shipping - Bonded dealer - PCI certified
Labels: animals, cryptid, Pakistan
Have you had a close encounter or witnessed something unusual? Send us an email