This week Eric and Lon again welcome Rick Phillips - "The Anomaly Man" - longtime writer and editor of The Heavy Stuff.
If you have an interest in the `unknown' - such as UFOs, dopplegangers, time travel and other mysteries - Rick's websites are the place to go. He explores those unknowns, and much more, and will challenge your mind into thinking about your own positions on these matters.
Rick's most recent sites are the
UFO Disclosure Countdown Clock
which contains comments and analysis concerning coverage of UFO activity by the media & reports of UFO's by citizens and
The Barf Stew
, which Rick describes as a blog for internet users craving information designed to trigger the mind or gag reflex. Especially in danger of becoming a 'Barfster' are those internet surfers who like links to paranormal phenomena, political punditry, or slightly perverse pictures.
You can also find Rick's commentary at
The 'C' Influence
...a discussion blog about the unknown and unusual with some of the best thinkers and esoteric writers on the internet.
Join us for what promises to be an very interesting show!
The Noosphere 9-11-2001 Anomaly (Best of The Heavy Stuff)
Important UFO Sightings Of The 2000s - The 2008 Stephenville UFO Events (The Heavy Stuff)
The Slippery Slope Of Now And Real - The Phenomenology Of Actualization
The 14% UFO Myth And Other UFOlogy Essays
Join Eric Altman and Lon Strickler each Sunday at 8 PM ET as we go
Beyond the Edge!
Call toll free 1-877-677-2858 during the live broadcast

Go to our Facebook page at Beyond the Edge - Facebook
**********

This week...win an authentic Dean Cain - 'Lois & Clark: The New Adventures of Superman' signed photo!
Phantoms and Monsters
Now Available on
Kindle
CLICK HERE
Spirit Rescue International™
Providing no-cost professional spiritual help, personal support and guidance
Take the first step towards genuine peace of mind
---------------
Sign up for the
Spirit Rescue International Newsletter
The Spirit Rescue International™ Haunted Help Forum
Discussion of paranormal and spiritual phenomena,
including peer support for those with questions or concerns

*Join Our Group On Facebook*
Join Eric Altman and Lon Strickler
*LIVE*
each Sunday at 8 PM ET as we go
Beyond the Edge!
--> Buy official 'Beyond the Edge Radio' gear <--
ANOMALIST BOOKS
Works on maverick science, unexplained mysteries, unorthodox theories, strange talents, and unexpected discoveries. Please check out their excellent and diverse catalog
"The latest news from beyond the mainstream"
Join Ben & Aaron for their weekly podcasts!
Check out Mysterious Universe Plus+ all access format!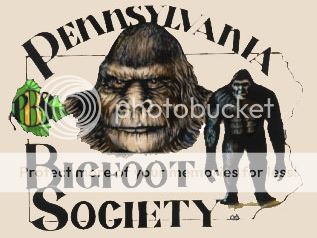 Click to submit a sighting report or encounter
Have you been looking for a great gift?
Free shipping - Bonded dealer - PCI certified
Labels: Beyond the Edge Radio, esoteric, Rick Phillips, UFO
Have you had a close encounter or witnessed something unusual? Send us an email