On Thursday, I received a pair of supposed apparition photos from my friend David Garrison. The photos were forwarded to him by a personal sources. I've also included the original descriptions. Take a look and tell me what you think.
Dear David,
My youngest son's grandmother on his fathers side took thus picture! It is the room that she has been remodeling. The lady you see in this picture is her mother that has past away! This is the way she looked the Christmas before she died...in a wheelchair with her hair up! She was very shocked when she saw how the picture turned out!
David later told me:
Found out it was taken with a cell phone (eliminates double exposure) and the odd looking chair was actually an antique wooden wheel chair she used that had been in the family for many years.
I exaggerated the light levels and softened up a bit of 'noise' in the image above...doesn't look like a double exposure.
It was taken in Gainesville, Florida by a rank amateur with equipment and software. Was picked up with a digital camera n a cheap cell phone. There is no sign of software tampering, and the house is believed to be haunted as it is very active. This was a doorway in the house. I have about a 90% probability of it being real.
I removed the color in an attempt to find any tampering. I didn't notice anything suspect...the apparition remained consistent. Honestly, if this house has a history of hauntings, I'd like to receive more information on the location. Thanks to David...Lon
The Paranormal Caught On Film
Ghosts Caught on Film 3: Photographs of ghostly phenomena
Real Ghosts, Restless Spirits, and Haunted Places
Our Haunted Lives: True Life Ghost Encounters
Phantoms and Monsters
Now Available on
Kindle
CLICK HERE
Spirit Rescue International™
Providing no-cost professional spiritual help, personal support and guidance
Take the first step towards genuine peace of mind
---------------
Sign up for the
Spirit Rescue International Newsletter
The Spirit Rescue International™ Haunted Help Forum
Discussion of paranormal and spiritual phenomena,
including peer support for those with questions or concerns

*Join Our Group On Facebook*
Join Eric Altman and Lon Strickler
*LIVE*
each Sunday at 8 PM ET as we go
Beyond the Edge!
--> Buy official 'Beyond the Edge Radio' gear <--
ANOMALIST BOOKS
Works on maverick science, unexplained mysteries, unorthodox theories, strange talents, and unexpected discoveries. Please check out their excellent and diverse catalog
"The latest news from beyond the mainstream"
Join Ben & Aaron for their weekly podcasts!
Check out Mysterious Universe Plus+ all access format!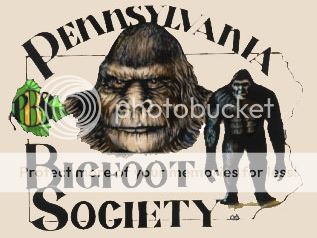 Click to submit a sighting report or encounter
Have you been looking for a great gift?
Free shipping - Bonded dealer - PCI certified
Labels: apparition, ghosts, photographic evidence, reader submission
Have you had a close encounter or witnessed something unusual? Send us an email