I received the following sighting report this past weekend:
Good afternoon,

A buddy and I were looking at a swamp on Spring Creek in Spring, Texas on 6 July 2012. We were standing on shore looking around. I spotted one alligator and lots of beautiful dragonflies. Across the swamp, directly in front of us. We both watched the largest bird we had ever seen take flight from a tree and head directly for us. It was gray with no feathers. It had a wing-span of just over 3/4 the length of a pick-up truck and looked like a flying leather "V." It made a sharp right and landed in a tree. Its weight shook the entire top of the tree and from there we lost site. It had a white head, gray wings, and no noticeable feet. The wingspan has to be between ten and fifteen feet and had no feathers, only what appeared to me hide like a bat.

You may add this to your site. We would like to know what we saw. The photos on your site match the description of a huge, leather flying "V," and that best describes what we saw.

Sincerely, JTS
NOTE: I have been reporting on flying manta-ray shaped cryptids phenomena for a few years now...this is the first sighting of a similar creature (that I am aware of) away from the eastern part the United States. My latest post details some of the previous sighting locations and other information. There have been pterosaur-like cryptids reported throughout Texas, especially in the south...Lon
Monsters of Texas
The Weiser Field Guide to Cryptozoology: Werewolves, Dragons, Skyfish, Lizard Men, and Other Fascinating Creatures Real and Mysterious
Live Pterosaurs in America: Not extinct, flying creatures of cryptozoology that some call pterodactyls or flying dinosaurs or prehistoric birds
Spirit Rescue International™
Providing no-cost professional spiritual help, personal support and guidance
Take the first step towards genuine peace of mind
---------------
Sign up for the
Spirit Rescue International Newsletter
The Spirit Rescue International™ Haunted Help Forum
Discussion of paranormal and spiritual phenomena,
including peer support for those with questions or concerns

*Join Our Group On Facebook*
Join Eric Altman and Lon Strickler
*LIVE*
each Sunday at 8 PM ET as we go
Beyond the Edge!
--> Buy official 'Beyond the Edge Radio' gear <--
ANOMALIST BOOKS
Works on maverick science, unexplained mysteries, unorthodox theories, strange talents, and unexpected discoveries. Please check out their excellent and diverse catalog
"The latest news from beyond the mainstream"
Join Ben & Aaron for their weekly podcasts!
Check out Mysterious Universe Plus+ all access format!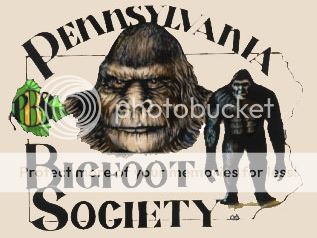 Click to submit a sighting report or encounter
Have you been looking for a great gift?
Free shipping - Bonded dealer - PCI certified
Labels: cryptozoology, flying cryptids, Texas, unexplained phenomena
Have you had a close encounter or witnessed something unusual? Send us an email