Ouija board helps psychologists probe the subconscious
Beloved of spiritualists and bored teenagers on a dare, the Ouija board has long been a source of entertainment, mystery and sometimes downright spookiness. Now it could shine a light on the secrets of the unconscious mind.
The Ouija, also known as a talking board, is a wooden plaque marked with the words, "yes", "no" and the letters of the alphabet. Typically a group of users place their hands on a movable pointer, or "planchette", and ask questions out loud. Sometimes the planchette signals an answer, even when no one admits to moving it deliberately.
Believers think the answer comes through from the spirit world. In fact, all the evidence points to the real cause being the ideomotor effect, small muscle movements we generate unconsciously.
That's why the Ouija board has attracted the attention of psychologists at the University of British Columbia in Canada. Growing evidence suggests the unconscious plays a role in cognitive functions we usually consider the preserve of the conscious mind.
Take driving your car along a familiar route while planning your day. On arrival, you realise you were not in conscious control of the car, it was your "inner zombie", said Hélène Gauchou at the Association for the Scientific Study of Consciousness conference in Brighton, UK, this week. "How can we communicate with that unconscious intelligence?"
Gauchou's approach is to turn to the Ouija board. To keep things simple her team has just one person with their finger on the planchette at a time. But the ideomotor effect is maximised if you believe you are not responsible for any movements - that's why Ouija board sessions are most successful when used by a group. So the subject is told they will be using the board with a partner. The subject is blindfolded and what they don't know is that their so-called partner removes their hands from the planchette when the experiment begins.
The technique worked, at least with 21 out of 27 volunteers tested, reports Gauchou. "The planchette does not move randomly around the board; it moves to yes or no. It seems to move almost magically. None of them felt responsible for the movement." In fact some subjects suspected that their partner was really an actor - but they thought the actor was deliberately moving the planchette, never suspecting they themselves were the only ones touching it.
Goucher's team has not yet used the technique to get new information about the unconscious, but they have established that it seems to work, in principle. They asked subjects to answer 'yes' or 'no' to general knowledge questions using the Ouija board, and also asked them to answer the same questions using the more orthodox method of typing on a computer (unblindfolded). Participants were also asked whether they knew the answer or were just guessing.
When using the computer, if the subjects said they didn't know the answer to a question, they got it right about half the time, as would be expected by chance. But when using the Ouija, they got those questions right 65 per cent of the time - suggesting they had a subconscious inkling of the right answer and the Ouija allowed that hunch to be expressed (Consciousness and Cognition, DOI: 10.1016/j.concog.2012.01.016).
The team now plan to refine the technique, as a normal Ouija board can take too long to deliver an answer - up to two minutes. "We're trying to develop a reducted friction device," says Gauchou. She's even developing a "Ouija app". -
newscientist
Aleister Crowley and the Ouija Board
Buckland's Book of Spirit Communications
Ouija: The Most Dangerous Game
**********
Highgate turning into a ghost town, says paranormal investigator
Highgate could be turning into a ghost town, according to a paranormal investigator.
David Farrant, president of the British Psychic and Occult Society, claims he was the first person to see a seven-foot-tall eerie spirit outside the gates of Highgate Cemetery in 1969 and "dozens and dozens" of sightings have been reported ever since.
The investigator, who has written several books describing his experience, including
David Farrant: In the Shadow of the Highgate Vampire: v. 1: An Autobiography
said: "Since 2005 there have been more sightings and there is no reason to think it won't continue."
The comments come after the Haringey Independent revealed this week that a team of ghost hunters, known as the North London Paranormal Investigators (NLPI), came face to face with the spirit in the cemetery just after 10pm on Wednesday, June 20.
Mr Farrant, who lives in Muswell Hill Road in Highgate, is convinced the NLPI's sighting was of the very same mysterious figure because their experience was so similar to his own.
Both parties claim the figure was male, tall, wearing dark clothing and disappeared after just a few seconds.
Despite only seeing the ghost once, he says he will never forget his experience.
He said: "My first reaction was like it was so real that I actually thought it was someone dressed up or messing about because all these stories about vampires were in the news.
"It all happened so quickly - the whole thing lasted for four to five seconds and felt like whatever it was filled me with energy, it is difficult to explain, and suddenly it just vanished."
He said although many people expect ghosts to be transparent, the spirit was in fact deep black and solid.
The vision also had two piercing bright white eyes, and although the media has widely described the ghoul as a vampire, he has never said this is the case - instead it simply had the quality of a vampire as it is so tall and enrobed in dark clothing.
According to Mr Farrant, the atmosphere felt noticeably cold while he was confronted with the spirit, like he was standing in a fridge.
Although he said he could see the figure's face, he said its features were not distinguishable and he could not pin an age of the ghoul.
He added: "It was by some branches but as soon as I turned up I was aware of something standing there and it was exuding a feeling of not evil, but menace."
His wife Della, who is also a member of the British Psychic and Occult Society, is dedicated to recording sightings of the mysterious figure.
She said many of the reported sightings of the spirit, including that of the NLPT, are identical. According to Mrs Farrant, he is often seen in pubs in Highgate and is not confined to the cemetery.
She even said one witness watched the figure float from Swain's Lane from the east side to the west side of the cemetery in August 2005.
The witness, who wished to remain anonymous, claims the male spirit was dressed in a three-quarter length coat and a top hat.
The figure even whispered "Good evening to you sir" to the terrified onlooker, despite him standing more than eight feet away.
According to the married couple, a supernatural ley line runs through Highgate, which attracts ghosts and spirits to the area. -
haringeyindependent
Vampire Forensics: Uncovering the Origins of an Enduring Legend
From Demons to Dracula: The Creation of the Modern Vampire Myth
Creepy Crawls: A Horror Fiend's Travel Guide
**********
Is the Sports Legends Museum Haunted?
Bolton Hill baseball and travel writer Charlie Vascellaro normally can be found hanging out at ballparks. So the opportunity to spend a night in late April at the Sports Legends Museum at Camden Station (Baltimore, MD) after hearing tales about ghostly occupants was something he wanted to experience — but, understandably, not alone.
The sleepover was the idea of Stan Charles, founder and publisher of the monthly local sports publication PressBox, who asked Vascellaro if he'd like to spend the night there and report about it for his June edition.
"Museums are basically mausoleums. They are generally about dead things and dead people," said Vascellaro the other day at the Mount Royal Tavern.
While working for the Babe Ruth Museum in 2001-2002, Vascellaro criss-crossed the country driving a truck with a traveling Babe Ruth exhibit that made stops at ballparks.
"I did experience a number of supernatural occurrences that I attributed to the Great Bambino," said Vascellaro, 48. "Good times. Bad times. Good luck. Bad luck. And averted disasters. I felt at times the Babe was with us in that truck. I really did.
"And if any place should be haunted, it's Camden Station," he said. "A recent story in the Toronto Star listed the Sports Legends Museum as one of the 'Ten places to get your fright on.'"
Camden Station's history would seem to qualify it as a perfect hangout for ghostly inhabitants.
At its completion in 1857, the $500,000 station was the largest in the nation and one of the largest in the world. Its commercial importance was secured by the fact that all trains from the north or south had to pass through Camden.
And through the years, Camden Station has been a witness to plenty of history and plenty of violence.
On April 18, 1861, Southern sympathizers attacked troops of the 6th Massachusetts Infantry as they changed trains from President Street Station on the city's east side to Camden Station, in what has become known as the Pratt Street Riot. Thirteen Baltimoreans and four soldiers lost their lives, becoming the first casualties of the Civil War.
In 1865, Abraham Lincoln's black-draped funeral train stopped briefly at the station while the president's coffin was taken for a five-hour viewing at Baltimore City Hall before continuing on to Springfield, Ill.
In 1877, Baltimore & Ohio Railroad workers went on strike after their pay was cut by management. Rioters invaded Camden Station, burned a switch tower and a passenger car, and then sent a locomotive crashing into a siding of box cars.
At the height of the melee, some 14,000 rioters took to Baltimore's streets before Maryland regiments, a battery from Fort McHenry and city police were finally able to restore order.
Nine rioters or bystanders were shot and killed, with many others injured.
When the building was restored, bullet marks were found on its east tower, said Vascellaro.
For his sleepover, Vascellaro asked along his old friend and mentor, Roland Hemond, former Orioles general manager, who was in Baltimore for the unveiling of the statue of Frank Robinson at Camden Yards.
Around 10:30 on a night in late April, the two men retired for the night to the basement of the building.
"Some employees reported strange feelings when they were there and hearing people coming and going who weren't there," said Vascellaro.
"These employees didn't really want their names used because they thought people would think they were crazy," he said. "Frankly, I never minded if people thought I was crazy."
Vascellaro set up for the night in an old Negro Leagues bus, while Hemond chose a spot near an exhibit showcasing the life of Baltimore sportswriter Sam Lacy.
In the end, no spirits materialized. And it was obvious that both Vascellaro and Hemond weren't too upset that they had not encountered the shade of Babe Ruth — or the ghost of any other athlete, for that matter.
While Mike Gibbons, director of the Sports Legends Museum, acknowledged that a recent visitor had felt "a presence off the main lobby near the gentlemen's waiting room," he added, "I've worked here for 15 years, and I've never felt any kind of presence beyond what we know as our own dimension."
Baseball in Baltimore (Images of Baseball: Maryland)
The Colts' Baltimore: A City and Its Love Affair in the 1950s
Maryland Curiosities: Quirky Characters, Roadside Oddities & Other Offbeat Stuff (Curiosities Series)
**********
Cologne witchcraft trial reopens after 400 years
A witchcraft trial is re-opening in Cologne on Monday in the hope that one woman will have her name cleared, centuries after being burned at the stake.
It is thought around 25,000 women were sentenced to death for witchcraft down the centuries in Germany - including Cologne native Katharina Henot. She was arrested and thrown in prison under charges of witchcraft in 1627.
But it is said Henot had nothing to do with the occult; as the head of the city's post office and a powerful socialite it was more likely that her charges were politically motivated.
After weeks of torture, Henot eventually lost all movement in her right hand, meaning that her final plea for innocence was scrawled, almost illegibly, with her left. But no matter how fiercely she protested, city officials ignored her and she was sentenced to death.
Henot was then paraded around the streets of Cologne in a wagon, until being brought to a large square in the city, where she was tied to a stake and burned to death.
To this day, neither Henot nor many of the 25,000 women killed for alleged witchcraft have had their names cleared - in the eyes of the law, they are still guilty of the mystic misdeeds they were convicted of centuries ago.
This could change for Henot on Monday, as her case will be reopened by the same panel at the city council that was responsible for her death nearly 400 years ago.
They will assess the case, and provided that their feelings towards the supernatural have changed since she was sentenced, Henot's name should be cleared.
"Katharina held her own reputation in high esteem, she would want to have it cleared," said Hartmut Hegeler, an evangelical priest and religious education teacher who made the request to the Cologne council.
The 65-year-old from Cologne was approached by a group of students who wanted to learn about the witch trials. It was only when the same students started to ask Hegeler questions he could not answer, that he realised Henot had not yet been acquitted.
Henot's case then became a problem of faith for the priest; "As Christians, we find it challenging when innocent people are executed, even if it was centuries ago," he said.
He has even tracked down several of Henot's distant living relatives. One of them is Martina Hirtz who said "I do think she should have her name cleared. But I think of the endless amount of people still living who are being mistreated and find that much worse."
Hegeler is not the only person keeping Henot's memory alive - there is a novel based on her life, a song, and a sculpture outside the Cologne town hall.
The sculpture, which was made by a descendant of Henot in 1988, shows her pointing to the fire underneath her feet with one hand, and holding the other one up in a gesture of defence.
"It symbolises the idea that such an injustice should not be allowed to happen again," said the sculpture's creator Marianna Lüdicke. -
thelocal.de
Moon, Sun and Witches
'Cautio Criminalis' Or A Book On Witch Trials (Studies in Early Modern German History)
Witch Craze: Terror and Fantasy in Baroque Germany
**********
On board a real-life 'ghost train'
Virginia Woman Claims Exorcism Turned to Sexual Abuse
The Murder House: Is site of decades-old murder haunted?
Scariest Poltergeist Activity
Group claims to have detected paranormal activity at Chattanooga Public Library
Does "Gray Lady" Haunt Historic Franklin County Mansion?
Loss of Control Makes People Superstitious
Twin Telepathy
Should We Believe In Telepathy?
Neglected Psychic Phenomena: The Levitation of the Human Body
The Mowing Devil Mystery
Have You Invited Any Black Eyed Children Into Your Home?
Original Video - Alien Encounter - David M. Eckhart© - The video that started it all!
- more video of this case located at
'Phantoms and Monsters' Videos
Video - Spirit Rescue International - The Vine Inn Investigation - Llanelli, South Wales
Video - Haunted Earth - Voices From The Grave Redux
Best Paranormal Evidence in 10 Years, Ghost Hunters Claim
Archangel Steals Money in Naples!
The Rosslyn Chapel Bones Query
Video - Spirit Clearing / Entity Exorcism - Contact Us!
St Columba: A Medieval Clairvoyant?
- also read
St. Columba and the Monster
'Haunted' Brisbane theatre investigated by ghostbusters
Fairy Faces in the Forest
Odd Museums and Attractions of the World
Intriguing Museums of Bodies and Body Parts
Spirit Rescue International™
Providing no-cost professional spiritual help, personal support and guidance
Take the first step towards genuine peace of mind
---------------
Sign up for the
Spirit Rescue International Newsletter
The Spirit Rescue International™ Haunted Help Forum
Discussion of paranormal and spiritual phenomena,
including peer support for those with questions or concerns

*Join Our Group On Facebook*
Join Eric Altman and Lon Strickler
*LIVE*
each Sunday at 8 PM ET as we go
Beyond the Edge!
--> Buy official 'Beyond the Edge Radio' gear <--
ANOMALIST BOOKS
Works on maverick science, unexplained mysteries, unorthodox theories, strange talents, and unexpected discoveries. Please check out their excellent and diverse catalog
"The latest news from beyond the mainstream"
Join Ben & Aaron for their weekly podcasts!
Check out Mysterious Universe Plus+ all access format!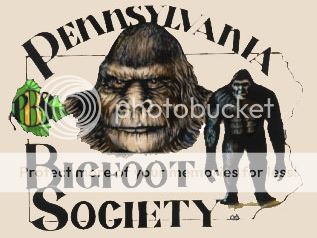 Click to submit a sighting report or encounter
Have you been looking for a great gift?
Free shipping - Bonded dealer - PCI certified
Labels: esoteric, Esoterica, ghosts, metaphysical, paranormal, spiritual, unexplained phenomena
Have you had a close encounter or witnessed something unusual? Send us an email