The following account was recently posted by Stephen Wagner at Paranormal.About.com -
Reader Report: "I might have shot Bigfoot"
:
"This took place on my farm near the town of Orick, California on May 30, 2007," reports Jeff S. "It was dark out and I was inside my home watching television. I heard some strange noises outside, so I got up and looked out the back window. I saw a large man covered in black fur run past my yard light. I grabbed the shotgun and ran outside. I heard a ruckus in my chicken barn and started walking over there when I saw a big, dark figure come out of the barn. It started to walk away, so I aimed the shotgun and fired.

"When I shot, I heard a loud scream of agonizing pain. It sounded non-human. In the morning, I went to the chicken barn and saw at least a dozen chickens dead, some of their heads torn off. I went to where I shot the dark figure and I saw a blood trail. I followed it for miles before I gave up. The blood trail still continued, but I didn't follow it all the way. I have never seen the figure again."
Wagner follows up the letter with several questions including
'Is it common custom to shoot at trespassers in Orick? Shoot and ask questions later? After all, it could have been a man in a heavy coat.'
Again...go to
Reader Report: "I might have shot Bigfoot"
to read the entire piece.
BTW...here's an interesting video that was posted on Monday. I don't know what to make of it...so take it for what it's worth -
Video - bigfoot encounter enhanced
(Description:
it was a family camping trip we stayed one night. my wife told us she seen bigfoot and she was scared i tryed to recreate it and she recorded me it looks like she recorded something else too
)
In Search of Sasquatch
Impossible Visits: The Inside Story of Interactions with Sasquatch at Habituation Sites
Sasquatch: The Apes Among Us
Phantoms and Monsters
Now Available on
Kindle
CLICK HERE
Spirit Rescue International™
Providing no-cost professional spiritual help, personal support and guidance
Take the first step towards genuine peace of mind
---------------
Sign up for the
Spirit Rescue International Newsletter
The Spirit Rescue International™ Haunted Help Forum
Discussion of paranormal and spiritual phenomena,
including peer support for those with questions or concerns

*Join Our Group On Facebook*
Join Eric Altman and Lon Strickler
*LIVE*
each Sunday at 8 PM ET as we go
Beyond the Edge!
--> Buy official 'Beyond the Edge Radio' gear <--
ANOMALIST BOOKS
Works on maverick science, unexplained mysteries, unorthodox theories, strange talents, and unexpected discoveries. Please check out their excellent and diverse catalog
"The latest news from beyond the mainstream"
Join Ben & Aaron for their weekly podcasts!
Check out Mysterious Universe Plus+ all access format!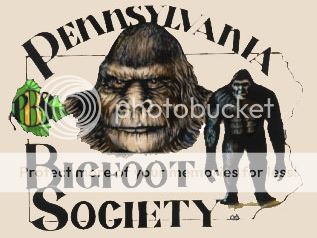 Click to submit a sighting report or encounter
Have you been looking for a great gift?
Free shipping - Bonded dealer - PCI certified
Labels: bigfoot, California, hominids, sasquatch
Have you had a close encounter or witnessed something unusual? Send us an email