The legend of the disappearance of James Worson on September 3, 1873 probably originates in a short story entitled
An Unfinished Race
by the American journalist and author Ambrose Bierce,
The Complete Short Stories of Ambrose Bierce
written around the time it was set. The story is included in a modern collection entitled
Present at a Hanging, and other Ghost Stories
The legend is often included as fact on lists of unexplained disappearances. The text from the book is as follows:
James Burne Worson was a shoemaker who lived in Leamington, Warwickshire, England. He had a little shop in one of the by-ways leading off the road to Warwick. In his humble sphere he was esteemed an honest man, although like many of his class in English towns he was somewhat addicted to drink. When in liquor he would make foolish wagers. On one of these too frequent occasions he was boasting of his prowess as a pedestrian and athlete, and the outcome was a match against nature. For a stake of one sovereign he undertook to run all the way to Coventry and back, a distance of something more than forty miles. This was on the 3rd day of September in 1873. He set out at once, the man with whom he had made the bet–whose name is not remembered–accompanied by Barham Wise, a linen draper, and Hamerson Burns, a photographer, I think, following in a light cart or wagon.

For several miles Worson went on very well, at an easy gait, without apparent fatigue, for he had really great powers of endurance and was not sufficiently intoxicated to enfeeble them. The three men in the wagon kept a short distance in the rear, giving him occasional friendly "chaff" or encouragement, as the spirit moved them. Suddenly–in the very middle of the roadway, not a dozen yards from them, and with their eyes full upon him–the man seemed to stumble, pitched headlong forward, uttered a terrible cry and vanished! He did not fall to the earth–he vanished before touching it. No trace of him was ever discovered.

After remaining at and about the spot for some time, with aimless irresolution, the three men returned to Leamington, told their astonishing story and were afterward taken into custody. But they were of good standing, had always been considered truthful, were sober at the time of the occurrence, and nothing ever transpired to discredit their sworn account of their extraordinary adventure, concerning the truth of which, nevertheless, public opinion was divided, throughout the United Kingdom. If they had something to conceal, their choice of means is certainly one of the most amazing ever made by sane human beings.
According to other accounts, when the two men returned to Leamington with their incredible story, search parties were formed to scour the entire area from Leamington to Coventry, but not one shred of evidence was ever found of James Worson, nor would there ever be in the years to follow. The bloodhounds used in the search were strangely reluctant to approach the spot where Worson disappeared. He was never seen or heard from again. At least, not in his old earthly body, for if reports are to be believed, for many years after James Worson's tragic and unbelievable disappearance, a ghostly runner with an eerie green glow would be seen making the trek from Leamington to Coventry on black lonely nights on the empty road. What happened to James Worson remains a mystery to this day. What made him scream so terribly, did he see something the others did not?
NOTE: In 1913 Ambrose Bierce, the author of An Unfinished Race, traveled to Mexico to gain first-hand experience of the Mexican Revolution. While traveling with rebel troops, he disappeared without a trace...Lon
The Complete Short Stories of Ambrose Bierce
Ambrose Bierce: The Devil's Dictionary, Tales, and Memoirs (Library of America)
Almanac of the Infamous, the Incredible, and the Ignored
Spirit Rescue International™
Providing no-cost professional spiritual help, personal support and guidance
Take the first step towards genuine peace of mind
---------------
Sign up for the
Spirit Rescue International Newsletter
The Spirit Rescue International™ Haunted Help Forum
Discussion of paranormal and spiritual phenomena,
including peer support for those with questions or concerns

*Join Our Group On Facebook*
Join Eric Altman and Lon Strickler
*LIVE*
each Sunday at 8 PM ET as we go
Beyond the Edge!
--> Buy official 'Beyond the Edge Radio' gear <--
ANOMALIST BOOKS
Works on maverick science, unexplained mysteries, unorthodox theories, strange talents, and unexpected discoveries. Please check out their excellent and diverse catalog
"The latest news from beyond the mainstream"
Join Ben & Aaron for their weekly podcasts!
Check out Mysterious Universe Plus+ all access format!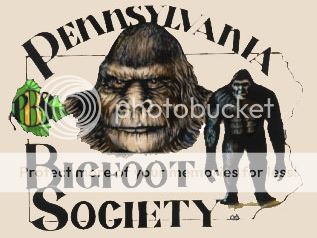 Click to submit a sighting report or encounter

Have you been looking for a great gift?
Free shipping - Bonded dealer - PCI certified
Labels: legends, mystery, UK, unexplained phenomena
Have you had a close encounter or witnessed something unusual? Send us an email