Thousands of American school pupils are to be taught that the Loch Ness monster is real – in an attempt by religious teachers to disprove Charles Darwin's theory of evolution.
Pupils attending privately-run Christian schools in the southern state of Louisiana will learn from textbooks next year, which claim Scotland's most famous mythological beast is a living creature.
Thousands of children are to receive publicly-funded vouchers enabling them to attend the schools – which follow a strict fundamentalist curriculum.
The Accelerated Christian Education (ACE) programme teaches controversial religious beliefs, aimed at disproving evolution and proving creationism.
Youngsters will be told that if it can be proved that dinosaurs walked the earth at the same time as man, then Darwinism is fatally flawed.
Critics have slammed the content of the religious course books, labelling them "bizarre" and accusing them of promoting radical religious and political ideas.
One ACE textbook called Biology 1099, Accelerated Christian Education Inc reads: "Are dinosaurs alive today? Scientists are becoming more convinced of their existence.
"Have you heard of the Loch Ness Monster in Scotland? 'Nessie' for short has been recorded on sonar from a small submarine, described by eyewitnesses, and photographed by others. Nessie appears to be a plesiosaur."
Another claim taught is that a Japanese whaling boat once caught a dinosaur.
One former pupil, Jonny Scaramanga, 27, who went through the ACE programme as a child, but now campaigns against Christian fundamentalism, said the Nessie claim was presented as "evidence" that evolution could not have happened.
He added: "The reason for that is they're saying if Noah's flood only happened 4,000 years ago, which they believe literally happened, then possibly a sea monster survived.
"If it was millions of years ago then that would be ridiculous. That's their logic. It's a common thing among creationists to believe in sea monsters."
Private religious schools, including the Eternity Christian Academy in Westlake, Louisiana, which follows the ACE curriculum, have already been cleared to receive the state voucher money transferred from public school funding, thanks to a bill pushed through by Republican state governor Bobby Jindal, a Hindu convert to Catholicism.
Boston-based researcher and writer Bruce Wilson, who specialises in the American political religious right, said: "One of these texts from Bob Jones University Press claims that dinosaurs were fire-breathing dragons. It has little to do with science as we currently understand. It's more like medieval scholasticism."
Mr Wilson believes that such fundamentalist Christian teaching is going on in at least 13 American states.
He added: "There's a lot of public funding going to private schools, probably around 200,000 pupils are receiving this education.
"The majority of parents now home schooling their kids are Christian fundamentalists too. I don't believe they should be publicly funded, I don't believe the schools who use these texts should be publicly funded." -
scotsman
-----
Creationists Declare Loch Ness Monster Disproves Evolution
Exams for which pupils are expected to believe that the Loch Ness monster disproves evolution have been deemed equivalent to international A-levels by a UK government agency.
The National Recognition Information Centre (Naric) in Cheltenham, which advises universities and employers on the rigour of lesser-known qualifications, has ruled that the International Certificate of Christian Education (ICCE) is comparable to courses such as international A-levels, the Times Education Supplement has found.
Teenagers studying for the certificate, which is taught in about 50 private Christian schools in the UK, spend half their time learning from evangelical US textbooks. The curriculum is based on the Accelerated Christian Education (ACE) programme, which describes its ideology as "Christian fundamentalist".
Jonny Scaramanga, who was a pupil at a school in Bath that used the textbooks, has complained to Naric that the books tell pupils that the Loch Ness monster "appears to be a plesiosaur" and helps to disprove evolution.
The textbooks also state that apartheid helped South Africa because segregated schools "made it possible for each group to maintain and pass on their culture and heritage to their children".
One of the textbooks tells pupils: "Have you heard of the 'Loch Ness Monster' in Scotland? 'Nessie,' for short has been recorded on sonar from a small submarine, described by eyewitnesses, and photographed by others. Nessie appears to be a plesiosaur.
"Could a fish have developed into a dinosaur? As astonishing as it may seem, many evolutionists theorize that fish evolved into amphibians and amphibians into reptiles. This gradual change from fish to reptiles has no scientific basis. No transitional fossils have been or ever will be discovered because God created each type of fish, amphibian, and reptile as separate, unique animals. Any similarities that exist among them are due to the fact that one Master Craftsmen fashioned them all."
Naric, which is funded by the Department for Business, Innovation and Skills, has said the ICCE is equivalent to the advanced certificate of Cambridge International exam board's international A-levels.
Tim Buttress, Naric's spokesman, told the TES its remit did not cover the curriculum's content. -
Creationists Declare Loch Ness Monster Disproves Evolution
Scientists Confront Creationism: Intelligent Design and Beyond
Thousands not Billions: Challenging the Icon of Evolution, Questioning the Age of the Earth
The Young Earth: The Real History of the Earth - Past, Present, and Future
Spirit Rescue International™
Providing no-cost professional spiritual help, personal support and guidance
Take the first step towards genuine peace of mind
---------------
Sign up for the
Spirit Rescue International Newsletter
The Spirit Rescue International™ Haunted Help Forum
Discussion of paranormal and spiritual phenomena,
including peer support for those with questions or concerns

*Join Our Group On Facebook*
Join Eric Altman and Lon Strickler
*LIVE*
each Sunday at 8 PM ET as we go
Beyond the Edge!
--> Buy official 'Beyond the Edge Radio' gear <--
ANOMALIST BOOKS
Works on maverick science, unexplained mysteries, unorthodox theories, strange talents, and unexpected discoveries. Please check out their excellent and diverse catalog
"The latest news from beyond the mainstream"
Join Ben & Aaron for their weekly podcasts!
Check out Mysterious Universe Plus+ all access format!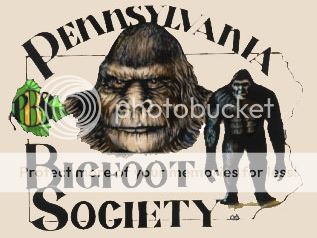 Click to submit a sighting report or encounter

Have you been looking for a great gift?
Free shipping - Bonded dealer - PCI certified
Labels: creationism, evolution, intelligent design, Loch Ness Monster
Have you had a close encounter or witnessed something unusual? Send us an email