The following was forwarded by Richard Freeman - Zoological Director, Centre for Fortean Zoology:
A new exhibition at the Royal Academy of art showcases a mysterious species of ape unknown to science and the expeditions taken in search of it.
Artist, taxidermist and sculptress Adele Morse has concentrated on creating images of the 'orang-pendek' or short man said to lurk in the impenetrable jungles of western Sumatra in Indonesia. The powerful built creature is said to be four to five feet tall and walk erect on two legs like a man. The beast has been seen not only by native people but by western researchers such as wildlife photographer Jeremy Holden and Debbie Martyr, head of the Indonesian Tiger Conservation group.
Adele has created sculptures, dioramas and a film featuring the creature. The exhibition is also helping to raise awareness of the work of the Centre for Fortean Zoology, the world's only full time professional organization dedicated to researching species of animal currently unknown to science. The CFZ have sent four expeditions to Sumatra in search of the creature. They have found footprints and hair as well has hearing the creature call. One member, David Archer actually saw the orang-pendek in 2009 from a distance of only 100 feet. The hair brought back in 2009 was analysed by Lars Thomas of Copenhagen University and declared to be from 'an unknown primate related to but distinct from the orang-utan'. The CFZ are currently looking for sponsorship to return to Sumatra for a longer period in the field.
Richard Freeman the Zoological Director says...
"I have been to Sumatra four times now. On each trip we gain more evidence but we need to spend longer in the deep jungle. The orang-pendek is on the cusp of discovery and the rainforest in which it lives is being destroyed. Every time I go I see the damage plantations and loggers have done. If we can prove the orang-pendek's existence we can help save the jungle and its other inhabitants such as the Sumatran Rhino and Sumatra tiger."
Adele Morse writes of her work...
"Adele Morse's work reaches out of the confines of traditional categories of art and attempts to drag the world back into the gallery via a research based practice. An investigation into such subjects as evolution, hierarchical thinking, anthropology, scientific debates/advances and cryptozoology reoccur through this expansive practice. Working with a broad spectrum of experts and enthusiasts she endeavours to take on various roles and positions."
Adele and Richard hope to take an expedition further into the remote jungle than anyone has gone before and to stay there for a longer period.
Adele's exhibition is on at the Academy from the 20 of July to 1st of August. She is also displaying her work in Waterston's Bookshop, Piccadilly Circus.
Adele can be contacted at
adelemorse@hotmail.co.uk
Richard Freeman can be contacted at
richard@cfz.org.uk
and on 07954634919
ORANG PENDEK: Sumatra's Forgotten Ape
Spirit Rescue International™
Providing no-cost professional spiritual help, personal support and guidance
Take the first step towards genuine peace of mind
---------------
Sign up for the
Spirit Rescue International Newsletter
The Spirit Rescue International™ Haunted Help Forum
Discussion of paranormal and spiritual phenomena,
including peer support for those with questions or concerns

*Join Our Group On Facebook*
Join Eric Altman and Lon Strickler
*LIVE*
each Sunday at 8 PM ET as we go
Beyond the Edge!
--> Buy official 'Beyond the Edge Radio' gear <--
ANOMALIST BOOKS
Works on maverick science, unexplained mysteries, unorthodox theories, strange talents, and unexpected discoveries. Please check out their excellent and diverse catalog
"The latest news from beyond the mainstream"
Join Ben & Aaron for their weekly podcasts!
Check out Mysterious Universe Plus+ all access format!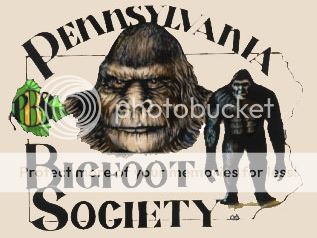 Click to submit a sighting report or encounter

Have you been looking for a great gift?
Free shipping - Bonded dealer - PCI certified
Labels: cryptozoology, fortean, orang pendak, Richard Freeman
Have you had a close encounter or witnessed something unusual? Send us an email